Naval Station Newport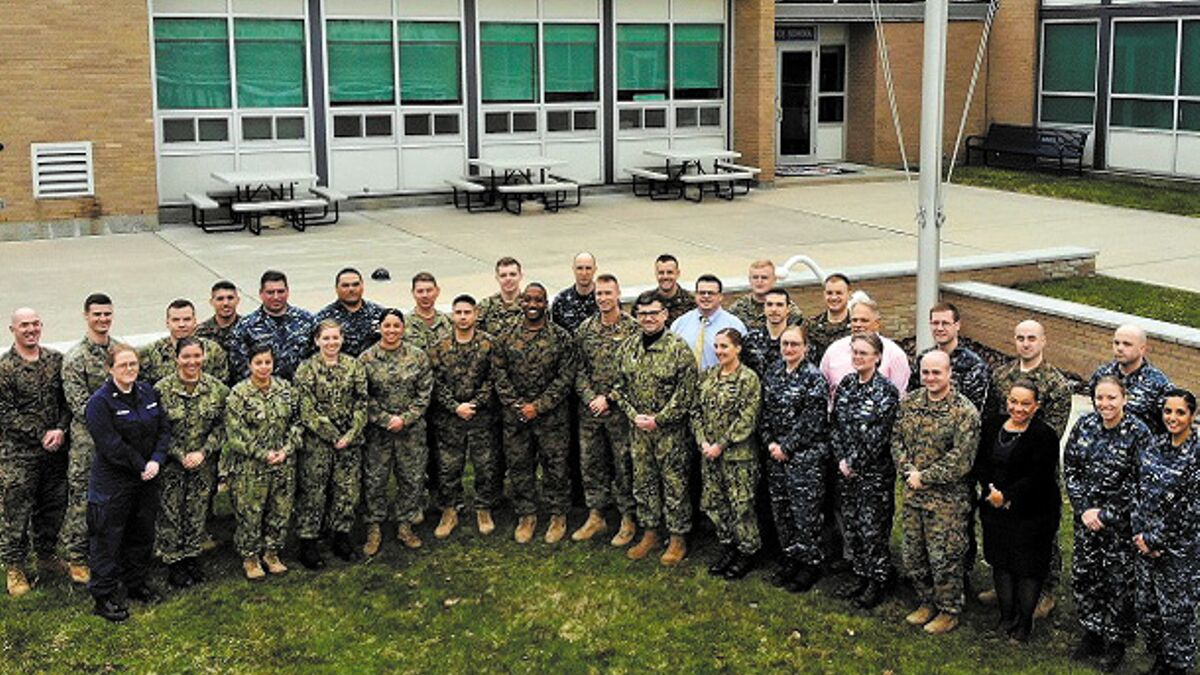 Building 690
690 Peary St.
Newport, RI 02841
Phone: 401-841-3456
(automated info — otherwise see department listing in phone book section)
Website: www.cnic.navy.mil/Newport
Facebook: www.facebook.com/NAVSTANewport
Twitter: @NAVSTANEWPORTRI
Instagram: Instagram.com/navstanewportri
General email address: nwpt_contactus@navy.mil
Naval Station Newport's mission is to fulfill the diverse requirements of its tenant commands by providing the facilities and infrastructure essential to their optimum performance. NS Newport will ensure that the highest standards of the Navy are incorporated into its efforts; that all tenant commands benefit from its continuous improvement; and that all hands will work together to earn and maintain its reputation as the Navy's world-class Center of Learning Excellence.
NS Newport is on 1,399 acres along the western shore of Rhode Island's Aquidneck Island. Approximately 12,000 employees work at the 50 Navy, Marine Corps, Army Reserve, Coast Guard, and NOAA commands and activities, with more than 17,000 students passing through annually for training and education programs at commands on board NS Newport.
Center for Service Support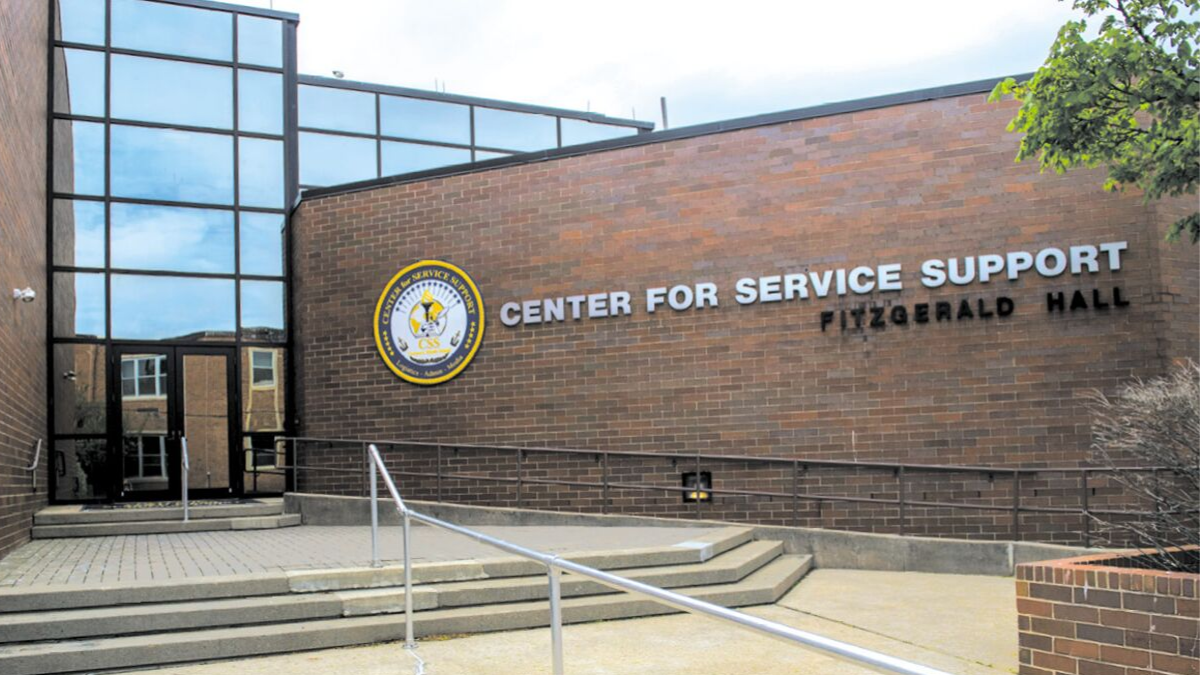 1183 Cushing Road
Phone: 401-841-4344
Website: www.public.navy.mil/netc/centers/css
Facebook: www.facebook.com/CSSNewport
The Center for Service Support, headquartered in Fitzgerald Hall across from the Surface Warfare Officers School Command, is an institution of learning excellence leading the professional development charge within the Navy's seven administrative, logistics and media ratings as well as the Supply Corps officer community. Established in 2003, CSS continues to grow and build upon the successes of the Navy's training philosophies that led to alternative training venues, such as the integrated learning environment, Navy Knowledge Online and blended training solutions (computer-based training mixed with instructor-led training). With more than 300 military, civilian and contracted instructors, curriculum developers and learning site managers around the fleet, CSS's mission is to provide valuable knowledge and expertise to Sailors serving in these customer-supported communities. CSS staff members do this by working hand-in-hand with fleet subject-matter experts to share and build upon lessons learned and best practices throughout the Navy. Training managers, specifically, work closely with fleet technical experts to provide skill and experience to ensure their products meet the needs of today's Sailors. The CSS domain's instructors and support staff at their seven learning sites graduate approximately 10,000 students per year.
Coastal Riverine Squadron 8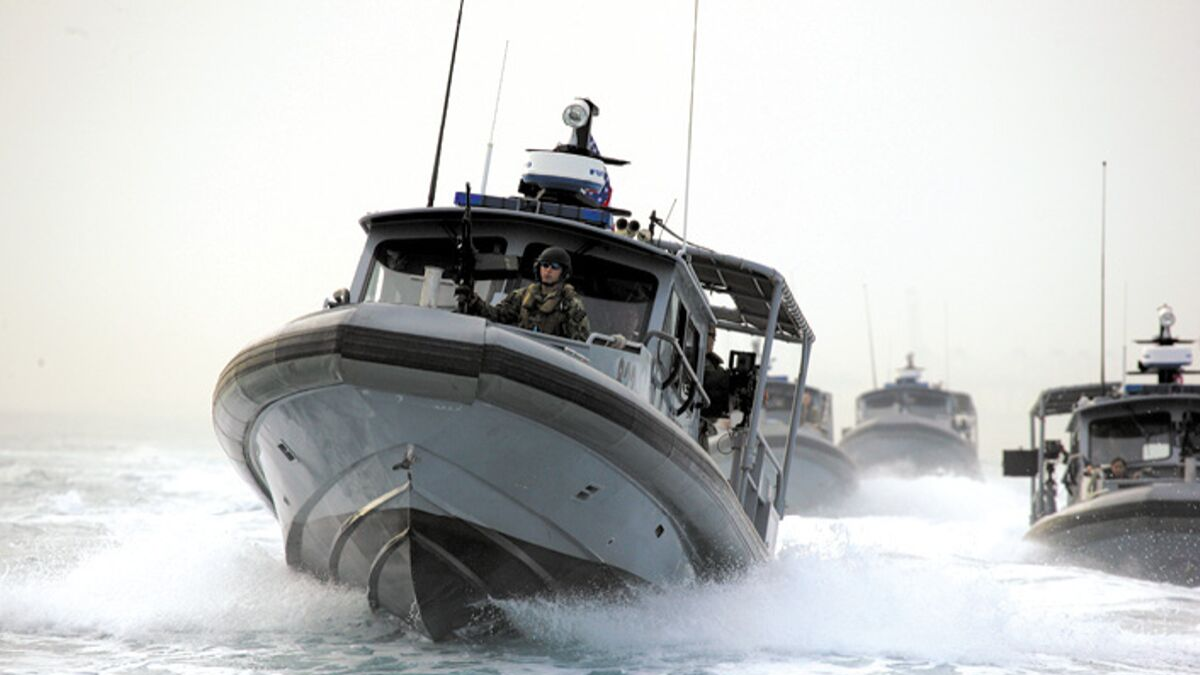 Building W-36
Elliot Avenue
Phone: 401-841-7152
Website: www.public.navy.mil/necc
Facebook: www.facebook.com/CORIVRON8
Coastal Riverine Squadron 8 is responsible for maintaining unit-level readiness of its assigned companies and high-value unit detachment in Groton, Connecticut, including training individuals to deploy in support of mission tasking. CORIVRON 8 is a multiservice (Navy and Coast Guard) hardware-equipped, C4ISR-embedded, deployable asset that provides centralized planning, control, coordination and integration of its boat and security platoons. The squadron's anti-terrorism and force protection missions include harbor and homeland defense, coastal surveillance and special missions. The squadron conducts force protection of strategic shipping and naval vessels operating in the inshore and coastal areas, anchorages and harbors, from bare beach to sophisticated port facilities.
Defense Institute of International Legal Studies (DIILS)
Building 441
441 Elliot Ave.
Phone: 401-841-6000
Website: https://globalnetplatform.org/diils
Facebook: www.facebook.com/
Defense-Ititute-of-International-Legal-Studies-150247704992963
The Defense Institute of International Legal Studies is the lead defense security cooperation resource for professional legal education, training and rule of law programs for international military and related civilians. Through mobile education teams, resident courses and other programs, DIILS develops and implements effective security cooperation programs to build partner legal capacity, including equitable, transparent and accountable security sectors, civilian control of the military, respect for human rights and good governance.
A critical mission goal is to build partners' security-sector legal capacity by sharing methods of addressing legal and military challenges and lessons learned from contingency operations. Programs focus on contemporary legal challenges faced by partner military and civilian leaders, among them military justice, the legal aspects of combating terrorism and corruption, the defense institution-building aspects of security sector reform, the law of armed conflict and human rights, and the day-to-day challenges of running professional militaries under civilian oversight.
DIILS remains committed to the highest level of professionalism by providing unrivaled subject-matter expertise in a manner that recognizes and respects cultural sensitivities and encourages diversity of opinion. Its uniformed instructors partner with leading government and civilian experts to deliver relevant and insightful programs in all areas that promote the rule of law.
DIILS is a component of the Defense Security Cooperation Agency and works with stakeholders to ensure their programs are current and consistent with U.S. strategic goals and policies. DIILS also works closely with the geographic combatant commands to coordinate programs in their areas of focus.
Explosive Ordnance Disposal Mobile Unit 12 Detachment-Newport (EODMU 12 DET Newport RI)
Stillwater Basin
1176 Howell St.
Phone: 401-832-3301
Website: www.necc.navy.mil
The mission of Explosive Ordnance Disposal Detachment — Newport is to identify and render safe explosive ordnance (both foreign and domestic), to include conventional, nuclear, chemical and biological weapons, and improvised explosive devices. The unit provides EOD services to all DOD installations in the New England area and provides technical assistance to FBI, state and local law enforcement agencies.
The detachment is under the administrative control and service authority of Explosive Ordnance Disposal Mobile Unit 12, Joint Expeditionary Base Little Creek, Virginia, and provides direct support to Commander, Navy Region Mid-Atlantic (Emergency Management) and general support to DOD installations in the New England area. The detachment's EOD personnel are highly trained, skilled technicians who are experts in explosives, diving and parachuting. They routinely work with the U.S. Secret Service and State Department, helping protect the president, vice president, and other state and foreign officials and dignitaries.
Fleet Logistics Center Norfolk-Newport Detachment
Building 47
47 Chandler St.
Phone: 401-841-7667
Website: www.navsup.navy.mil
The Fleet Logistics Center's mission is to furnish logistics and support services to fleet units and shore commands. Fleet Logistics Center Norfolk is the Mid-Atlantic region provider of supply and support services.
To accomplish this mission, the center provides services to the Navy, Coast Guard, Military Sealift Command and other U.S. government agencies. The center also serves as the customer advocate to the supply system and helps ensure that the appropriate materiel is either positioned at a specific center or available from alternative government or commercial sources.
All Fleet Logistics Centers provide eight basic products or services, though some also offer unique products or services.
Fleet Logistics Center products are geared toward providing total operational readiness through regionalization and partnering.
Marine Corps Detachment Newport (MARDET)
Building 1112
Phone: 401-841-3253
Website: www.trngcmd.marines.mil/Units/Northeast/MCIS/Regional-MARDETS/MARDET-Newport
Facebook: www.facebook.com/mcdetnwpt
The Marine Corps' mission aboard NS Newport has changed many times since 1894 when the Marine Corps first established a permanent tenant command in Newport. Today, Marine Corps Detachment Newport has the mission of training Marine Aviation Logistics Tactical Information System (known as ALTIS) specialists while providing administrative, logistical and headquarters support to more than
200 Marine Corps instructors and students attached to naval training commands in the region.
In 2010, the Marine Corps presence doubled with the relocation of the ALTIS course from Athens, Georgia, to the renovated Beirut Memorial Hall (named in honor of the nine Marines from Rhode Island who died in the 1983 Beirut Barracks bombing) on Coddington Point. The ALTIS School conducts a 30-week accession-level course where enlisted Marines earn the military occupational specialty of 6694. The course provides intensive training on hardware, software, networking, internetworking and system administrator skills for the stand-alone information technology systems and assets critical to a Marine Corps aircraft group in garrison and while deployed.
Beirut Memorial Hall is the epicenter of support for Marine Corps Training Command instructors and students in four Marine Corps military occupational specialty pipelines (4402, 4421, 4422 and 6694) as well as Marine Corps drill instructors at Officer Training Command, Newport. In addition, the Marine Corps Detachment provides support for Marines attached to the Naval Justice School, Naval War College, Naval Academy Preparatory School, Defense Institute of International of Legal Studies and Survival Evasion Resistance Escape East.
National Oceanic & Atmospheric Administration Ship (NOAA) Henry Bigelow (R225)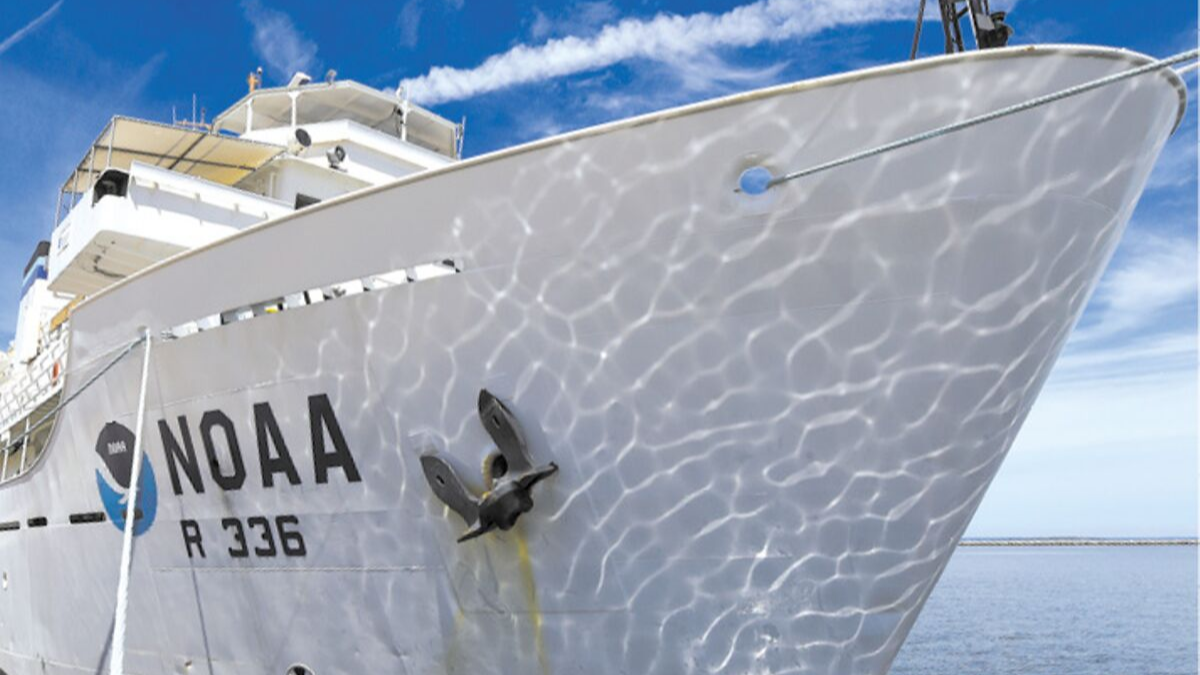 Pier 2 Road
Naval Station Newport
Phone: 808-659-5691
Website: www.omao.noaa.gov/learn/marine-operations/ships/henry-b-bigelow
Facebook: www.facebook.com/NOAAShipHenryBBigelow
Twitter: @NOAAShipHenryBigelow
The 209-foot NOAA Ship Henry B. Bigelow supports NOAA's mission to protect, restore and manage the use of living marine, coastal and ocean resources through ecosystem-based management. Its primary objective is to study, monitor and collect data on a wide range of sea life and ocean conditions, primarily in U.S. waters from Maine to North Carolina. The region includes Georges Bank, one of the world's best known and most productive marine areas. Bigelow's "quiet" hull is a design feature built to International Council for Exploration of the Seas standards to minimize sound made by the ship underwater. This allows scientists to use hydro-acoustic methods for surveying marine life and significantly reduces changes in the natural behavior of animals caused by ship noise. The ship is named after Henry Bryant Bigelow (1879-1967), a Harvard-educated zoologist whose work contributed to the scholarly foundation for oceanography as a scientific discipline. He served on the Harvard faculty for 62 years, published more than 100 scientific papers (many of them seminal works), and was the first director of the Woods Hole Oceanographic Institution.
Naval Academy Preparatory School (NAPS)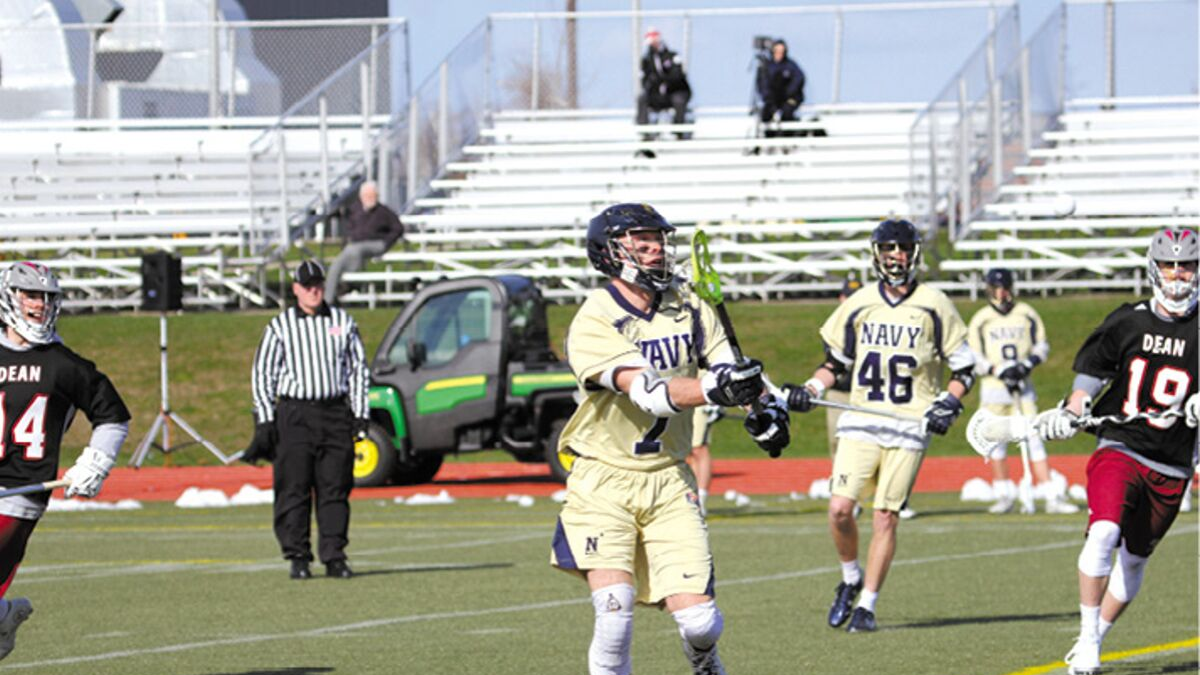 Perry Hall, Building 440, lower level
440 Meyerkord Ave.
Phone: 401-841-1718
Website: www.usna.edu/NAPS
Facebook: www.facebook.com/pages/naval-academy-preparatory-school/134448489926140
The Naval Academy Preparatory School is the Navy's fourth-oldest school; only the Naval Academy, Naval War College and Naval Postgraduate School are older.
The Naval Academy Preparatory School's mission is to enhance midshipman candidates' moral, mental and physical foundations to prepare them for success at the U.S. Naval Academy. The 10-month course of instruction at NAPS, from August through May, emphasizes preparation in English composition, mathematics, chemistry, physics and other academic subjects.
Demanding military, physical and character development programs complement the academic preparation to fully prepare students for the challenges they will face at the Naval Academy. As part of the physical development program, NAPS has a varsity athletic program that competes against other preparatory schools, junior colleges and college junior varsity teams throughout the Northeast.
Naval Criminal Investigative Service, NE field Office
344 Meyerkord Ave.
Phone: 401-841-3700
Fax: 401-841-3976
Website: www.ncis.navy.mil
The Naval Criminal Investigative Service, Northeast Field Office, Newport, Rhode Island, is one of 15 NCIS geographical field offices throughout the world. NCIS is a civilian federal law enforcement agency responsible for conducting felony-level criminal, counterintelligence, counterterrorism and security-related investigations to support the U.S. Navy and Marine Corps worldwide.
The NCIS Northeast Field Office, in concert with NCIS, mandates to prevent terrorism, protect U.S. Navy technology and reduce crime. The field office is responsible for a geographic area encompassing Maine, New Hampshire, Vermont, Massachusetts, Rhode Island, Connecticut, New York, New Jersey, Pennsylvania, Kentucky, Ohio, Indiana, Illinois, Iowa, Michigan, Wisconsin, Minnesota and the Canadian provinces of Ontario, Quebec, New Brunswick, Newfoundland, Nova Scotia and Prince Edward Island.
The NCIS mission in the Northeast is accomplished via 20 resident offices subordinate to the Northeast Field Office, Newport.
In addition to their investigative responsibilities, NCIS routinely conducts protective operations in support of high ranking DOD and DON officials and visiting foreign dignitaries, provides operational security threat assessment surveys and presents criminal awareness briefs to commands.
Naval Facilities Engineering Command
Mid-Atlantic Public Works Department, Newport
Building 1
Phone: 401-841-3841
Fax: 401-841-4599
Website: www.navfac.navy.mil
As an integral part of the Naval Facilities Engineering Command (known as NAVFAC) enterprise, those in NAVFAC Mid-Atlantic are the Navy's installation facilities experts, managing the planning, design and construction of shore facilities for 13 installations across the region from Maine to North Carolina. Headquartered in Norfolk, Virginia, they fully support the mission of Commander, Navy Region Mid-Atlantic and Commander, Navy Installations Command to enable and enhance Navy combat power by providing the most effective, efficient and cost-wise shore services and support. They deliver best-value facilities engineering and acquisition through their business lines and integrated product teams: Capital Improvements; Environmental; Asset Management and Public Works. These business lines and integrated product teams provide regionalized support to public works departments in the field to improve engineering and acquisition quality and timelines, reduce backlog and carryover, ensure a strong return on investment, reduce unnecessary infrastructure, and improve safety and environmental compliance.
NAVFAC Mid-Atlantic operates with an annual Navy Working Capital Fund business volume of approximately $560 million and executes more than $1.5 billion a year in construction, professional engineering and facilities services for the Navy and Marine Corps. Its professional workforce includes more than 100 military and
3,300 civilian personnel.
Environmental Division
Program Contact: 401-841-7671
Website: www.cnic.navy.mil/Newport (click on "Operations Management," then on "Environmental Support")
The Environmental Division's mission is to manage environmental protection programs at NS Newport. Adhering to the Navy's policies contained in OPNAVINST 5090.1C, the Environmental and Natural Resource Manual, the Environmental Division takes the lead in pollution prevention, conservation, compliance and cleanup.
It is the point of contact, technical expert and liaison on all environmental matters throughout the station and neighborhood commands. Major responsibilities include planning, programming, budgeting and allocating funds for environmental protection; applying for all federal, state and local permits; developing and administering environmental protection programs; and overseeing installation restoration projects.
Naval Health Clinic New England-Newport
Richard D. Dewert Medical Clinic
43 Smith Road
Newport, RI 02841
Phone: 401-841-3236
Information Desk Phone: 401-841-3771
Website: http://nhcne.med.navy.mil
Facebook: www.facebook.com/NHCNE
(See the Health section on Health for additional information.)
Naval Health Clinic New England, Newport, is a comprehensive health care facility at the south end of the naval complex. It provides a full range of outpatient services for naval shore activities and fleet units of the operating forces, family members of armed services personnel, and other authorized beneficiaries. The clinic has no emergency care capability. For emergency care, patients should dial 911 for an ambulance or report to the nearest civilian hospital. The NS Newport Fire Department provides ambulance services on naval station property. Inpatient care is provided through a resource-sharing agreement with Newport Hospital, the local civilian hospital on Aquidneck Island. Clinical staff and services are in a comprehensive health care facility, the Richard D. Dewert Medical Clinic (Building 23), which opened in 1997.
Personnel new to Navy and Marine Corps commands in the Narragansett Bay area should present themselves to NHCNE Newport within the first few days of arrival. Active-duty members must enroll in TRICARE Prime. Enrollment is not automatic. Family members of active-duty personnel may be enrolled in TRICARE Prime without an enrollment fee. Enroll online at www.tricare.mil or call 877-874-2273. Once enrollment is complete, personnel select a primary care manager to oversee their medical care.
All questions about services available and access may be directed to the health benefits adviser.
NAVAL HEALTH CLINIC APPOINTMENT CALL CENTER
Phone: 888-NAVY-MED (888-628-9633)
The Naval Health Clinic New England Appointment Call Center offers a quick and easy way to schedule appointments and personal, efficient and streamlined service from specially trained appointment agents. Access to a primary care manager is also offered 24/7, including weekends and holidays, by calling the 888-628-9633. Note: TRICARE Online also allows you to view, schedule and cancel appointments at www.tricareonline.com.
Naval Justice School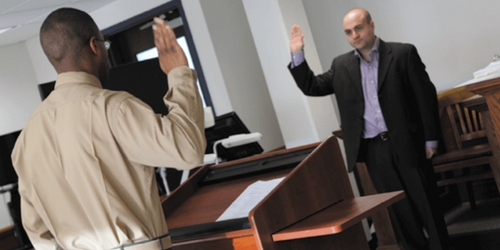 Building 360
360 Elliot St.
Phone 401-841-3800
Commanding Officer ext. 139
Executive Officer ext. 123
Navy Senior Enlisted Leader ext. 110
Marine Corps Senior Enlisted Adviser ext. 146
Education Programs Specialist ext. 129
Operations Officer ext. 230
Coast Guard Liaison ext. 147
Administrative Officer ext. 126
Student Services ext. 128
Registrar ext. 131
Assistance for Training ext. 125
Website: www.jag.navy.mil/njs.htm
Since its establishment in 1946 at Port Hueneme, California, the Naval Justice School has annually trained thousands of DOD personnel in all aspects of military law. In 1950, NJS moved to its present location in Newport. It currently provides accession and continuing legal training for all Navy, Marine Corps and Coast Guard lawyers and enlisted legal professionals, active and Reserve, as well as training for Sea Service commanders, legal officers, senior enlisted and others in the proper administration of military law. Staffed with officer and enlisted personnel from each of the Sea Services and supported by civilian administrative personnel, NJS currently offers more than 55 courses of instruction in Newport every year.
As the mission of NJS has expanded, additional offices have been opened to serve commands in different geographical areas. These offices include a detachment in San Diego, established in 1991 to conduct training on the West Coast and overseas Pacific; a branch at the Judge Advocate General's Legal Center and School (U.S. Army) in Charlottesville, Virginia, established in 1991; and a detachment at Naval Station Norfolk, Virginia, added in 1995 to provide waterfront legal training at the largest naval base in the world.
A 10-week basic lawyer course trains Navy, Marine Corps and Coast Guard lawyers in the fundamentals of military justice and relevant civil law, with particular focus on the development of trial advocacy skills, administrative law and investigations, legal assistance, basic operational law and the preparation of new military attorneys to act as counsel at courts-martial. Graduates often return to NJS from the field for additional career training as staff judge advocates and for specialized training in operational law, civil law and military justice.
NJS and its detachments offer a number of courses to members who are not lawyers. A three-week legal officer course trains junior officers and senior enlisted personnel in the basic administration of military justice and prepares them for duty as unit, battalion and squadron legal officers. A three-day senior officer course, offered worldwide, provides commanding and executive officers with training on the Uniform Code of Military Justice and other matters relating to their legal responsibilities. A three-day senior enlisted leadership course provides legal training on topics commonly encountered by senior enlisted leaders.
NJS also provides extensive training for enlisted personnel performing legal duties. The 11-week legalman accession course provides intensive paralegal training for Navy enlisted personnel selected for the legalman rating. In addition, all legalmen are now required to participate in the Legalman Paralegal Education Program, leading to an Associate of Science in paralegal studies degree. The Marine Corps Legal Services Specialist Course, which runs for 11 weeks, is designed to give junior enlisted Marines the skills and training necessary to support legal offices throughout the Marine Corps. Select legal services specialists receive 13 weeks of training as court reporters. The school also holds a Coast Guard legal technician course to train selected personnel in basic military justice and civil law issues encountered in the Coast Guard. For Navy and Marine Corps enlisted personnel who are not in a legal rating or MOS, the school provides a two-week legal clerk course on preparing report chits, service record entries and other administrative matters relating to minor disciplinary infractions. In addition, NJS provides continuing legal training to enlisted legal professionals including courses in legal research and writing, ethics, leadership and professional development.
NJS provides ongoing training to the Navy and Marine Corps Reserve component officers and enlisted legal professionals with the support of NJS Reserve Unit 101 and its USMC individual mobilization activity detachment. This vital training includes annual Reserve legal update symposia, Reserve refresher courses in command services and legal assistance and focused enlisted paralegal training.
Finally, the school provides extensive training for commands in the local area including regular lectures at Officer Training Command's Officer Development School, the Senior Enlisted Academy, the Surface Warfare Officers School, and the Naval Leadership and Ethics Center.
Naval Leadership and Ethics Center
440 Meyerkord Ave.
Phone 401-841-7420
Website: https://usnwc.edu/naval-leadership-and-ethics-center
Facebook: www.facebook.com/nlecnewport
Founded in 2014, the Naval Leadership and Ethics Center is the catalyst for, and synchronizer of, developing ethical leaders throughout the Navy from seaman recruit to captain in support of the president of the U.S. Naval War College. NLEC annually provides seminar-style facilitated courses to support over 130,000 Navy personnel around the fleet.
Command courses: The prospective commanding officer course is a two-week, in-resident, core curriculum immersing prospective leaders in an intense course of study, focused on reinforcing fundamental tenets of naval leadership and improving the decision-making foundation of officers who will assume their first command. Prospective major commanders participate in a one-week seminar that builds on these principles. The prospective executive officers course addresses the application of leadership principles in carrying out the duties and responsibilities of the second-in-command. The command master chief and chief of the boat course is a capstone program designed to further develop the unique perspective and special skills needed to serve as a vital member of the command's leadership triad. The combined courses convene 14 times each year and students share learning experiences in topics that include lectures, case studies, self-awareness coaching, personality assessment, and subjects relevant to the command leadership team and command support team members. Spouses of prospective commanding officers and command master chiefs participate in a one-week, seminar-style course to learn ways to support the command through a team-building approach that includes recognizing, inspiring and educating spouses to realize the positive impact they can have on the morale and success of the command.
Intermediate Leadership Course: The intermediate leadership course is a one-week, in-resident, seminar-style course that prepares intermediate officers heading to department head positions in self-awareness, ethics, critical reflection and leadership effectiveness. Reserve intermediate officers heading to department head positions and Reserve senior officers participate in a one-weekend, nonresident professional development seminar that promotes professional growth in ethics, self-awareness, leader development and decision-making.
Division Officer Leadership Course: This is a one-week course that prepares and provides junior officers with strategies for building and maintaining an effective work climate that focuses on the pillars of character growth, to include self-awareness, the Profession of Arms, ethical decision-making and application through practice using case studies.
Enlisted leader development continuum: ELD is a three-tier curriculum that includes foundational, intermediate and advanced leader development. E-3 to E-6 enlisted personnel participate in a three- to four-day, nonresident course that closely links to the Navy core values to prepare the Sailor for increasing leadership responsibilities in support of the CNO's Navy leader development framework.
Fleet engagement teams: NLEC supports fleet request for leader development. Mobile training teams provide an independent assessment of command climate challenges and provide recommendations for self-improvement.
Naval Undersea Warfare Center (NUWC)
1176 Howell St.
Building 1320-5
Phone 401-832-4969
Website: www.navsea.navy.mil/Home/Warfare-Centers
The Naval Undersea Warfare Center was established Jan. 2, 1992, and is the Navy's full-spectrum research, development, test and evaluation, engineering and fleet support center for submarines, autonomous underwater systems, and offensive and defensive weapons systems associated with undersea warfare. There are two major divisions of the warfare center: Division Newport and Division Keyport, in Keyport, Washington. The command employs approximately 4,600 civilian and military personnel worldwide and has a budget of nearly $2 billion. NUWC consists of more than 1,600 acres of government-owned or leased property and 7.8 million square feet of building space. In addition to its two main sites at Newport and Keyport, NUWC includes subordinate command Naval Sea Logistics Center at Mechanicsburg, Pennsylvania, and several operating sites across North America, from Andros Island, Bahamas, to Dresden, New York, and from San Diego to Nanoose Bay, British Columbia.
Naval Undersea Warfare Center Division Newport
1176 Howell St.
Phone 401-832-4489
Website: www.navsea.navy.mil/Home/Warfare-Centers/NUWC-Newport
Facebook: www.facebook.com/NUWCNewport
NUWC Division Newport is one of the two divisions of the Naval Undersea Warfare Center. The command was established Jan. 2, 1992, by consolidation of the Naval Underwater Systems Center; Trident Command and Control Systems Maintenance Activity, Newport; and Naval Sea Combat Systems Engineering Station, Norfolk, Virginia.
NUWC Division Newport detachments include the Atlantic Undersea Test and Evaluation Center facilities at Andros Island, Bahamas, and West Palm Beach, Florida. Remote test facilities are at Dresden, New York; Leesburg, Florida; and East Lyme, Connecticut.
In carrying out its mission, NUWC Division Newport provides research, development, test and evaluation, engineering, analysis and assessment, and fleet support capabilities for submarines, autonomous underwater systems, and offensive and defensive undersea weapon systems, and is a steward of existing and emerging technologies in support of undersea warfare.
NUWC Division Newport is responsible, start to finish, for all aspects of systems under its charter and is engaged in efforts ranging from participation in fundamental research to the support of evolving operational capabilities in the U.S. Navy fleet. The major thrust of NUWC Division Newport's activities is applied research and system development.
NUWC Division Newport has an uninterrupted lineage dating back to 1869 and the establishment of the Naval Torpedo Station on Goat Island, Newport — the Navy's earliest dedicated research facility. Today, the command is a world-recognized leader for research in submarine combat control and acoustics systems, imaging and communications systems, submarine weapon and launcher systems, submarine and surface ship sonar systems, undersea ranges and test programs.
Naval War College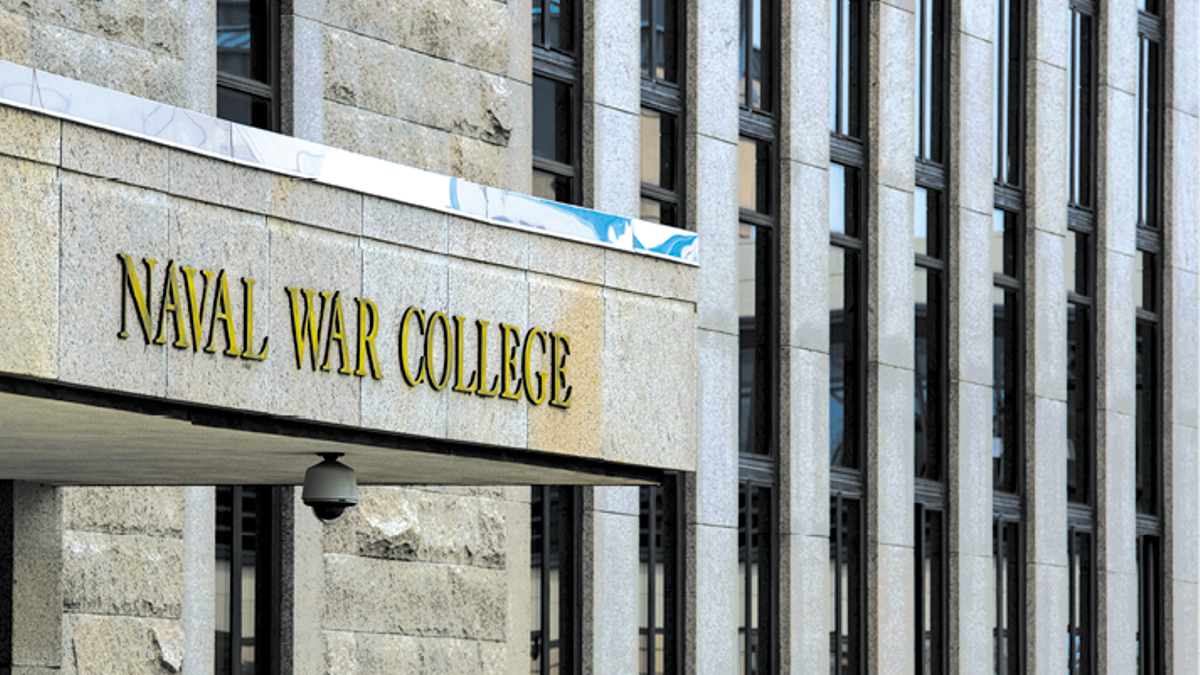 686 Cushing Road
Phone: 401-841-1310
Website: www.usnwc.edu
Facebook: www.facebook.com/NavalWarCollege
Twitter: @NavalWarCollege
Established in 1884, the U.S. Naval War College is the oldest institution of its kind in the world. More than 50,000 students have graduated since its first class of nine students in 1885, and about 300 of today's active-duty admirals and generals and senior executive service leaders are alumni.
Navy Department General Order No. 325, dated Oct. 6, 1884, stated in part, "A college is hereby established for an advanced course of professional study for naval officers." In a matter of months after the order was released, NWC's founding president, Commodore Stephen B. Luce, welcomed the first class of nine students.
From this humble beginning the college has grown and transformed into the nation's premier professional military education institution, now educating more than 40,000 students annually with resident and nonresident curricula tailored to the educational needs of Sailors from the ranks of E-1 to O-8.
As a fully accredited graduate institution, students completing the rigorous College of Naval Warfare and College of Naval Command and Staff resident curricula earn a Master of Arts degree and joint professional military education credit. Reflecting the college's Navywide reach, fleet seminar students enrolled in a network of 20 satellite campuses across the country can earn the Master of Arts degree as well. The college also has a robust international engagement mission with approximately 100 international officers graduating yearly.
The college's professional military education programs prepare leaders for the challenges of operational and strategic level leadership as decision-makers and problem-solvers over the remainder of their careers. Approximately 400 students graduate from the maritime staff operators course and nearly 80 U.S. and international flag and general officers graduate from the flag course each year.
Just as NWC's educational programs have expanded in depth and reach, so have the research and analysis efforts conducted by NWC's Center for Naval Warfare Studies. Through war games, conferences, workshops and publications, NWC's research arm provides direct curriculum support to educational programs and focused, task-driven analysis for fleet customers and government agencies across the national security spectrum.
The main priority of the college will always be to educate and develop future leaders through the development of strategic perspective, critical thinking, and enhancing the capability to advise senior leaders and policy-makers.
Our other missions in support of educating and developing future leaders include helping to define the future Navy and its roles and missions, supporting combat readiness, strengthening global maritime partnerships, promoting ethics and leadership throughout the force, contributing knowledge to shape effective decisions through Maritime History Center expertise, and providing expertise and advice to the international legal community through the Stockton Center for the Study of International Law.
To accomplish all these missions, the college must preserve a current and relevant curriculum, a world-class faculty and staff, and the best and brightest joint student body educated both during their time at the college and through a robust alumni program of lifelong learning afterward.
The college has often been called the Navy's "home of thought," and as such, it constitutes a unique national asset unmatched anywhere else in the world. Through education, research, gaming and training, the college helps shape and support the intellectual leaders of tomorrow's Navy and her joint and combined service partners.
Navy Band Northeast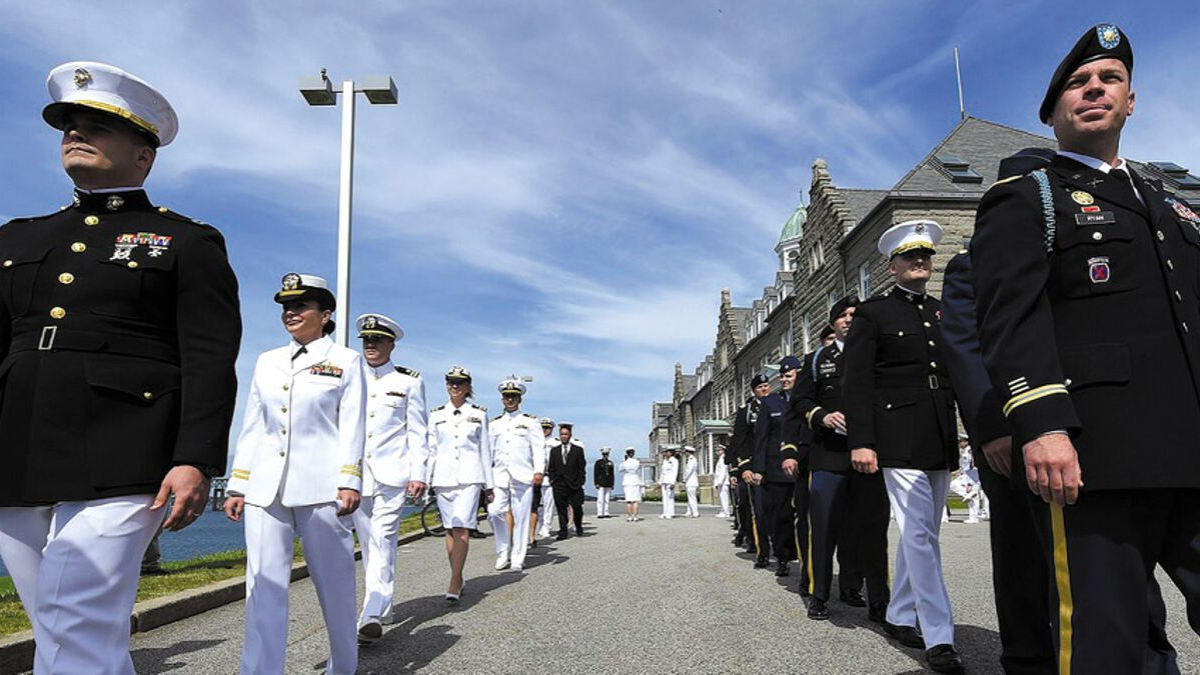 347 Easton St.
Phone: 401-841-2479
Fax: 401-841-4561
Website: www.usnwc.edu/Navy-Band-Northeast
Facebook: www.facebook.com/NavyBandNE
Twitter: @NavyBandNE
Established in 1974, Navy Band Northeast is based at NS Newport and is one of 11 official U.S. Navy bands worldwide, providing musical support for military ceremonies, recruiting, morale and retention programs, and community relations. The band is a group of 35 professional Navy musicians who support more than 300 engagements annually throughout an 11-state area of responsibility. The band performs regularly for high-ranking military and civilian dignitaries and recruiting, public outreach and awareness efforts. It also partners with education programs throughout the northeastern United States.
The primary components of Navy Band Northeast are marching and ceremonial bands; the Navy Band Northeast Pops Ensemble; the popular music group, Rhode Island Sound; the brass quintet, Top Brass; and the woodwind trio, Crosswinds. Other units consist of various smaller protocol ensembles: a solo pianist; a solo guitarist; a jazz combo, a solo vocalist and a solo guitarist. All ensembles perform a wide range of music from patriotic, classical, contemporary, big band swing, country and the latest Top 40 hits.
For upcoming events, visit the schedule page of their website.
Navy Operational Support Center Newport
Building 345
345 Easton St.
Phone: 401-841-4550
Fax: 401-841-2751
CDO (24 hours): 401-439-7352
Website: Navy Reserve Homeport: www.public.navy.mil/nrh
Facebook: www.facebook.com/NOSC.Newport
Navy Operational Support Center Newport is responsible for the readiness of more than 625 Selected Reserve Sailors who make up 30 diverse units, which provide operational capabilities to their supported active-duty commands throughout the fleet. NOSC is responsible for the mobilization and demobilization process for both individual augmentees and unit deployments and supports the families of those Reserve Sailors deployed in support of military operations worldwide. The NOSC staff is composed of 20 full-time-support Sailors.
Navy Supply Corps School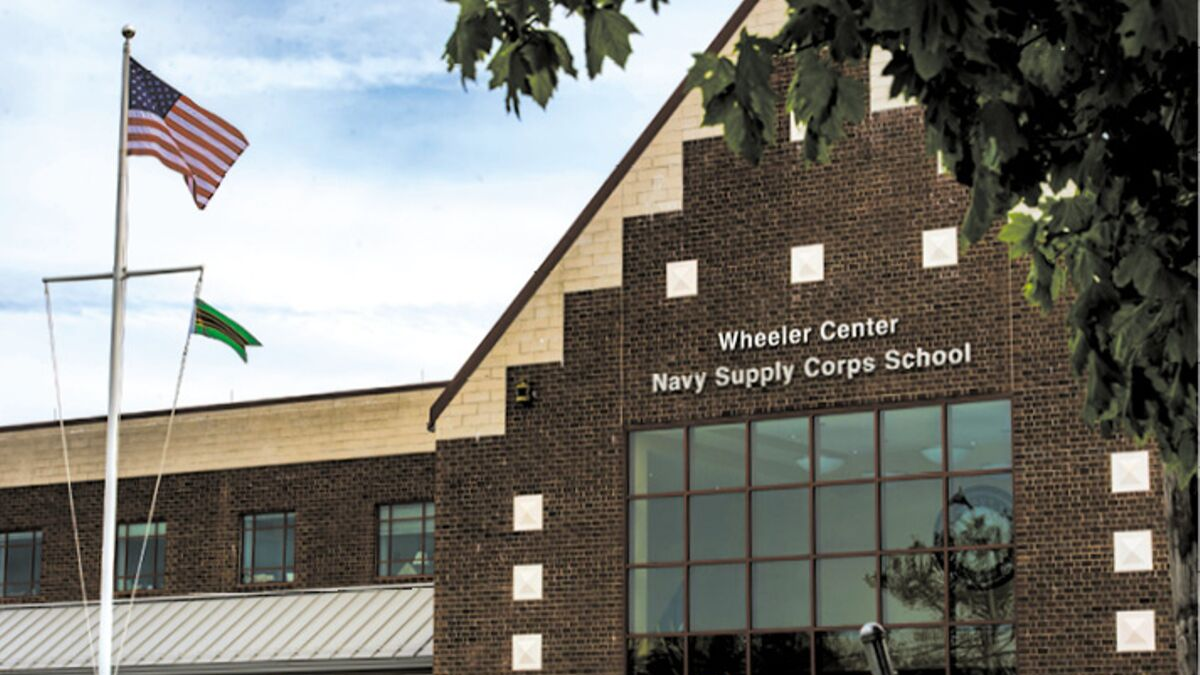 1378 Porter Ave.
Phone: 401-841-4801
Website: www.netc.navy.mil/centers/css/nscs
Facebook: www.facebook.com/NavySupplyCorpsSchool
The history of the Navy Supply Corps dates back to 1795 when President George Washington appointed Tench Francis as the first purveyor of public supplies; however, it was not until 1921 that the first Supply Corps School opened in Washington, D.C. In 1924, the school was disestablished but then reopened in 1934 as the Naval Finance and Supply School in Philadelphia. The school then merged with the Supply Corps Reserve Officer School in 1941. In 1945, the school was moved to Bayonne, New Jersey, where it operated until 1954, then relocated to Athens, Georgia, where it remained until December 2010.
The Navy Supply Corps School officially opened its doors in January 2011 at its current location in Newport. The building is named after Vice Adm. Kenneth R. Wheeler, the 31st chief of Supply Corps and former World War II prisoner of war. His distinction in many crucial roles earned him a third star in January 1973, at which time he was designated vice chief of naval material, becoming the principal adviser to the legendary Adm. Isaac Kidd Jr., and exercising authority over six deputy chiefs and six systems commanders. Wheeler retired in September 1974 after 35 years of service.
The Wheeler Center is a 58,000-square-foot, state-of-the-art facility with 11 electronic classrooms, two video tele-training rooms, a multipurpose room that can be separated into three classrooms and nine breakout discussion rooms. Additionally, there is a mock ship's store, barbershop, shipboard galley, storeroom, laundry and a Navy Cash laboratory used to introduce the students to what they might expect during their first tour as division officers afloat.
The mission of the Navy Supply Corps School is to develop Navy Supply Corps officers and other logistics professionals through integrated education and training while building their personal, professional and leadership competencies to meet current and future global defense challenges. As the initial training site for new Supply Corps officers, the basic qualification course and basic qualification course Navy Reserves teaches the fundamentals of supply and logistics. The curriculum includes training in supply management, food service, retail operations, disbursing, and leadership and management. Officers returning to the fleet to take charge of an afloat supply department attend the supply officer department head course or senior supply officer department head courses to review supply fundamentals.
Other courses include: joint aviation supply and maintenance material management, introduction to expeditionary logistics, transportation of hazardous material, the relational supply force level course and reserve supply management advanced refresher training. The school also partners with international military and civilian management programs to offer the international officer supply basic course, international logistics executive advanced development and advanced management program.
The Navy Supply Corps School trains more than 2,400 students every year. The training is delivered in-resident and through distance learning via a mobile training team or video tele-training.
Office of Naval Intelligence Detachment-Newport
686 Cushing Road
Phone: 401-841-3033
Fax: 401-841-3034
Website: www.usnwc.edu
The Office of Naval Intelligence Detachment Newport is part of the Office of Naval Intelligence, headquartered in Suitland, Maryland. The detachment provides integrated intelligence expertise essential for war gaming, research, warfare analysis and planning at the Naval War College to prepare the Navy and joint force for the most complex operational and strategic challenges. Detachment members are integrated into Naval War College war gaming teams for game design, development, testing and execution, providing intelligence-related subject-matter expertise. The detachment is also fully integrated into various regional and functional analytic efforts at the Naval War College, supporting the Halsey, Gravely and Mahan student research groups, the Maritime Advanced Warfighting School and others. In addition, the detachment is the point of presence for dedicated network support in the region.
Officer Training Command Newport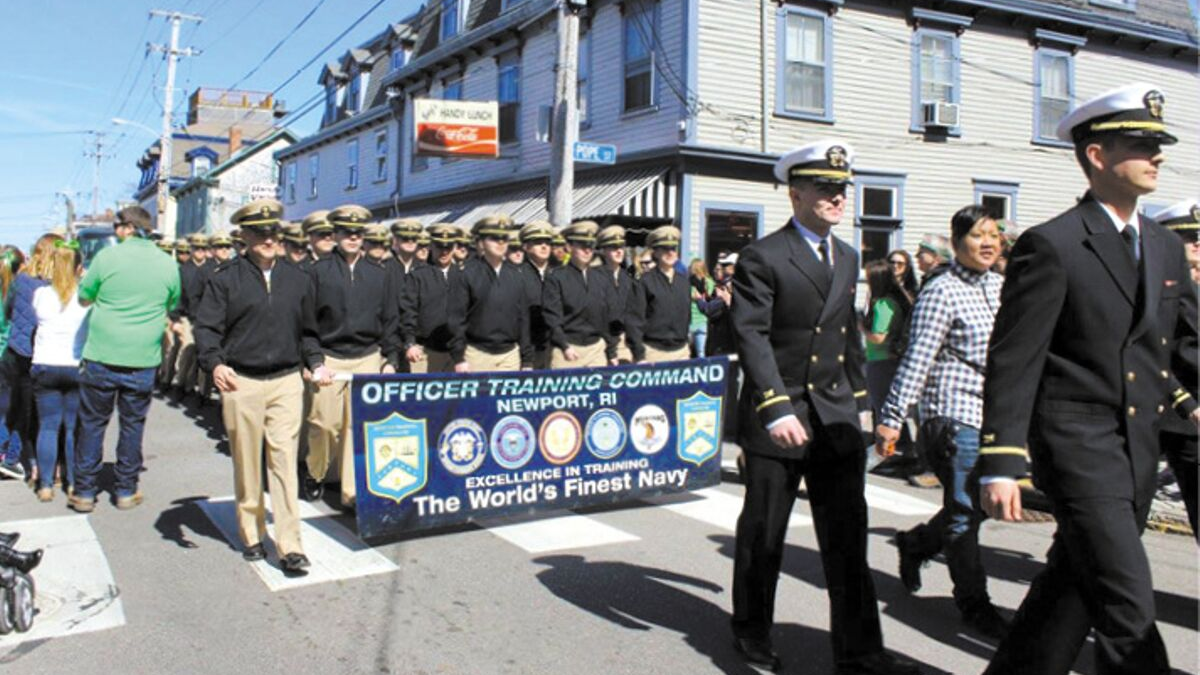 Nimitz Hall, Building 1356
1356 Meyerkord Ave.
Phone: 401-841-1585
Website: www.public.navy.mil/netc/nstc/otcn
Facebook: www.facebook.com/otcNewport
Officer Training Command Newport was established as a separate command from NS Newport on Oct. 1, 1998. OTCN's mission is to develop civilians, enlisted and newly commissioned officers morally, mentally and physically and imbue them with the highest ideals of honor, courage and commitment to prepare graduates for service in the fleet as naval officers. The command currently delivers five separate officer accession and indoctrination programs and manages three Navy technical training facilities.
Officer Candidate School
Officer Candidate School is a 12-week course designed to give officer candidates desiring a commission in the unrestricted line, restricted line or Staff Corps (Supply Corps and Civil Engineering Corps only) a working knowledge of the Navy and Marine Corps (afloat and ashore), and to prepare them to assume the responsibilities of naval officers upon graduation. OCS is a mentally demanding and physically challenging program. Academic subjects include engineering, military indoctrination, naval history, navigation, seamanship, damage control, naval leadership, administration, military law, naval warfare and several special emphasis programs. Military training includes rapid memorization of general military knowledge, personnel inspections and close-order drill. The rigorous physical training program consists of running, augmented by calisthenics, strength training and swimming, and begins almost immediately upon arrival.
Seaman-to-Admiral 21
The Seaman-to-Admiral 21 program provides an opportunity for select enlisted men and women to become commissioned officers. At OTCN, STA-21 participants complete a nine-week course called NSI (Naval Science Institute). NSI provides Sailors instruction in the fundamental Naval Reserve Officer Training Corps core courses: introduction to naval science, sea power, navigation I and II, engineering and weapons. Following successful completion of NSI, these Sailors will enroll in an NROTC-affiliated college or university where they must complete a college degree within three years.
Officer Development School
Officer Development School is a five-week program designed to introduce newly commissioned nuclear power instructor and engineers, and Medical Corps, Nurse Corps, Medical Service Corps, Judge Advocate General Corps and Dental Corps officers to their new responsibilities as naval officers. The curriculum includes courses covering naval indoctrination, military law, naval correspondence and administration, career development, physical fitness, drill and apprentice-level leadership skills, and fulfilling the requirement for the division officer capstone course.
Limited Duty Officers and Chief Warrant Officers School
Limited Duty Officers and Chief Warrant Officers School is a four-week course designed to help new limited duty and chief warrant officers transition from their previous enlisted ranks to their position as naval officers. The curriculum includes courses covering navigation and seamanship, military law, naval correspondence and administration, career development, critical thinking and division officer leadership.
Direct Commission Officer Indoctrination Course
The Direct Commission Officer Indoctrination Course is a two-week course designed to introduce newly commissioned Navy Reserve officers to their responsibilities as naval officers. The course is intense and facilitates the new officers' introduction to military structure, the rich history of Navy traditions and customs, the military legal system and military etiquette. This course is completed by new Reserve officers during their two-week annual training.
Technical Training Facilities
There are three technical training facilities run by OTCN. The wet trainer, better known as the "buttercup," is used to teach damage control methods on a sinking vessel. The Fire Fighting School teaches firefighting skills to OTCN students as well as to fleet and U.S. Coast Guard personnel. The "Michael P. Murphy" combat training pool is used to train and conduct required Navy swim qualifications for new officers.
Region Legal Service Office
Mid-Atlantic Branch Office Newport
Legal Assistance Office
Building 360
360 N. Elliot St.
Phone: 401-841-3766, ext. 200
Website: www.jag.navy.mil/legal_services/rlso/rlso_mid_atlantic.htm
In 1974, the Commander, Naval Legal Service Command established the first naval legal service office in Newport. In July 1993, Naval Legal Service Office Northeast Detachment Newport was set up as a subordinate activity of NLSO Northeast Groton, under the direction of a commanding officer. In July 1997, the office became Naval Legal Service Office North Central Branch Office Newport, subordinate to NLSO North Central Detachment Groton, under the direction of both an officer in charge in Groton, Connecticut, and ultimately, Commanding Officer, Naval Legal Service Office North Central in Washington, D.C.
In October 2012, the Navy JAG Corps realigned and NLSO North Central Branch Office Newport became Region Legal Service Office Mid-Atlantic Branch Office Newport, a subordinate activity of RLSO Mid-Atlantic Detachment Groton, under the direction of both an officer in charge in Groton and ultimately, Commanding Officer, Region Legal Service Office Mid-Atlantic in Norfolk, Virginia. RLSO Mid-Atlantic Branch Office Newport maintains two separate offices on board NS Newport.
The Legal Assistance Office is in Building 360 and its one officer and one civilian worker provide legal assistance to active-duty personnel and their family members, retirees and their families, and deploying Reservists throughout greater New England. Legal assistance services are available for landlord-tenant issues, consumer protection, domestic relations and family law, immigration, and wills and estate planning. Co-located with the Legal Assistance Office is a remote office for Defense Service Office North, where Sailors, Coast Guardsmen and Marines facing nonjudicial punishment, administrative separation or court martial can remotely consult with attorneys in Groton or Washington, D.C.
Senior Enlisted Academy
Tomich Hall, Building 1269
1269 Elliot Ave.
Phone: 401-841-4221/4222
Website: www.usnwc.edu/senior-enlisted-academy
Facebook: www.facebook.com/USNSenior EnlistedAcademy
Established in 1981, the Navy Senior Enlisted Academy provides senior enlisted leaders with education and training in communication skills, leadership and management, national security affairs, Navy programs and physical fitness. SEA is the Navy's only professional military education institute for its senior enlisted force.
In 1995, the chief of naval operations established the requirement that all prospective command master chiefs and chiefs of the boat successfully complete this course prior to reporting for their first assignment. Starting in January 2005, SEA seated 65 students per class and convened for 6 weeks. SEA completed another expansion to the Perry Hall Annex in 2006, increasing the student capacity to 112 per resident class.
In 2015, the Navy announced that for E-8s selected during the March 2016 selection boards and beyond, graduation from a service SEA will be a prerequisite for promotion to E-9. That year the Navy SEA moved to a blended solution to afford all E-8s the opportunity to attend the Navy SEA before pinning on E-9.
SEA offers two courses; one for active-duty military (including FTS Reservists) and another for selected Reservists. SEA's active-duty course is composed of nine weeks of distance learning followed by three weeks of in-residence education in Newport, Rhode Island. There is one week of administration and travel between the two phases, making the active-duty course
13 weeks from start to finish. During the distance learning phase students read, write papers and interact with instructors and each other via the Blackboard Learning Management System. Students can expect eight to 10 hours of academic work each during the nine-week distance learning phase. Students must attend the distance learning phase and in-residence phase concurrently. The two phases cannot be split.
The eight-week Reservist course is composed of six weeks of distance learning and two weeks of in-residence education. There is one week of administration and travel between the two phases, making the Reservist course nine weeks from start to finish. During the distance learning phase students read, write papers, and interact with instructors and each other via the Blackboard Learning Management System. Students can expect approximately eight to 10 hours of academic work each during the six-week distance learning phase. Again, the distance learning and in-residence phases must be completed concurrently and cannot be split up.
Together, the Navy SEA courses help to further develop senior enlisted leaders in their ability to provide ethical decision support for leaders in naval, joint and multinational environments. By providing an understanding of national security, joint force operations and leadership skills with a constant focus on flexibility and mission accomplishment, the Navy SEA prepares today's senior enlisted leaders for tomorrow's global challenges.
Space and Naval Warfare Systems Center Atlantic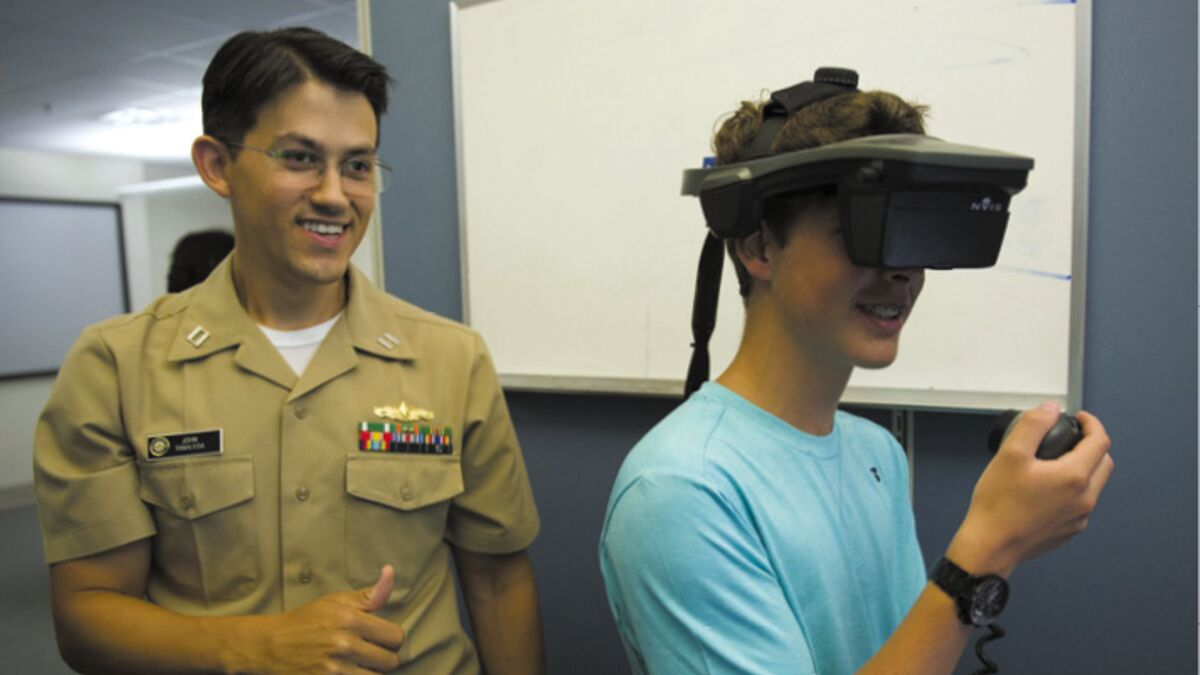 McCarty-Little Hall, Building 11
686 Cushing Road
Phone: 401-841-7546
Space and Naval Warfare Systems Center Atlantic, Newport Detachment Code 62100, provides program management, technical services and engineering support for joint and Navy C4ISR systems. Consulting and contracting support services are also provided. SPAWAR LANT personnel are in McCarty-Little Hall, Navy War College, and in Building 11, NS Newport. SPAWAR LANT's mission is to build, test and support the latest C4ISR systems for the Navy and DOD.
Code 62100 provides program and project management and information technology support to commands in the Narragansett Bay and New England area on a reimbursable basis as part of the Navy Working Capital Fund.
Surface Warfare Officers School Command (SWOSCOLCOM)
Building 446 and 1268
446 Cushing Road
Phone: 401-841-4957/4958
Website: www.public.navy.mil/netc/centers/swos
Facebook: www.facebook.com/SWOSCOLCOM
The Surface Warfare Officers School Command is the "Center for Excellence" for surface warfare where officers and senior enlisted leaders sharpen their leadership, management and professional skills throughout their career. The SWOS mission is to provide a continuum of professional education and training that prepares officers, enlisted engineers and quartermasters to serve at sea. The guiding principles of SWOS professional development are to acquire perspective for sea duty assignments that culminate in command at sea. The hallmark of the surface warfare community is the regularity with which it receives professional military education at major milestones of a surface warfare officer's career. The purpose of this training continuum is to keep the leadership abreast of traditional roles and responsibilities but also to instruct in the latest changes to the geopolitical and operational environment. What follows is a brief synopsis of the major training directorates at SWOS Command and within the larger SWOS domain.
The journey begins with the introductory basic and advanced division officer courses that culminate in the creation of the division officer and officer of the deck. The basic division officer course is an eight-week course of instruction designed to provide the foundational training for new division officers to succeed when they first step foot aboard ship. The course offers instruction in division-level administration, engineering, leadership and damage control. It also offers practical instruction in navigation, seamanship and ship-handling. The advanced division officer course differs slightly in that it reinforces the concepts of the basic course and couples it with fleet experience after some time aboard ship. More classroom and simulator time is spent developing the consummate professional officer of the deck and prepares the division officer for advanced qualifications in naval warfare and engineering.
A recent development to the division officer course occurred with the introduction of the littoral combat ship that requires a unique training model. Legacy instruction at SWOS mimics the undergraduate and graduate academic worlds of lecture, self-study and testing. With the introduction of the littoral combat ship to the fleet a new model of "Train to Qualify" (known as T2Q) emerged. This process utilizes off-hull training environments and simulation to enhance the knowledge, skills and abilities required to perform tasks within a specific watch station or position. Taking best practices from naval aviation and civilian maritime industry, T2Q capitalizes on delivery of individual ready-to-operate, high-cost, high-risk systems with little margin for error such as the littoral combat ship. Littoral combat ship simulators at SWOS replicate the bridge environment, including precise placement of controls and seating. It teaches the student to handle the ship and to build muscle memory as the officer of the deck of a littoral combat ship must be able to handle the ship without the backup of a large and often more qualified bridge team.
Officers selected for department head return to SWOS for the flagship course in maritime warfare hosted by the N73 Directorate. The department head course is also the most demanding and professionally rewarding course a surface warfare officer receives throughout their career. This 27-week course prepares officers for duty as engineering, combat systems, weapons, operations and deck department heads aboard all classes of Navy ships. Among the topics of instruction are information operations, air and missile defense, surface warfare, undersea warfare and expeditionary warfare. In addition to academic studies, students participate in multi-mission tactical trainers where they demonstrate their proficiency as a tactical action officer. There are two modules to successfully complete before matriculating, tactical action officer and operations, readiness, training and engineering. The specifics of each student's follow-on assignment are discussed as a capstone to the event.
Following successful tours as a department head, those selected for early command, commander command and major command return yet again for specialized courses of instruction through the N75 Command at the Sea Training Directorate that prepares prospective commanding officers and prospective executive officers to successfully command surface ships. A part of their specialized training includes instruction in assessment, improvement and monitoring of ship material readiness through a dedicated senior officer ship material readiness course provided by the N76 Directorate.
SWOS has expanded its world-class professional military education to instruct a growing list of naval partners throughout the world. International SWOS trains foreign naval surface warriors in all aspects of naval operations from damage control to coalition operations. The curriculum mimics the division officer and department head courses of instruction offered by the N72 Fleet Training and N73 Maritime Warfare directorates. During their time at SWOS, the international students are immersed in American culture, tour historic sites and build relationships with their U.S. counterparts.
SWOS Command sharpens the leadership, management and professional skills of surface warriors throughout their career by providing a continuum of military education and training so that they may serve at sea. The command does this through traditional classroom-based instruction, practical exercises and simulation. There is constant revision and tailoring to meet the needs of the fleet, geopolitical and operational environments. The command has expanded this opportunity and extends it to naval partners worldwide in the spirit of cooperation. Officers and senior enlisted who complete the courses of instruction are ready for today's challenges at sea.
U.S. Army Reserve Center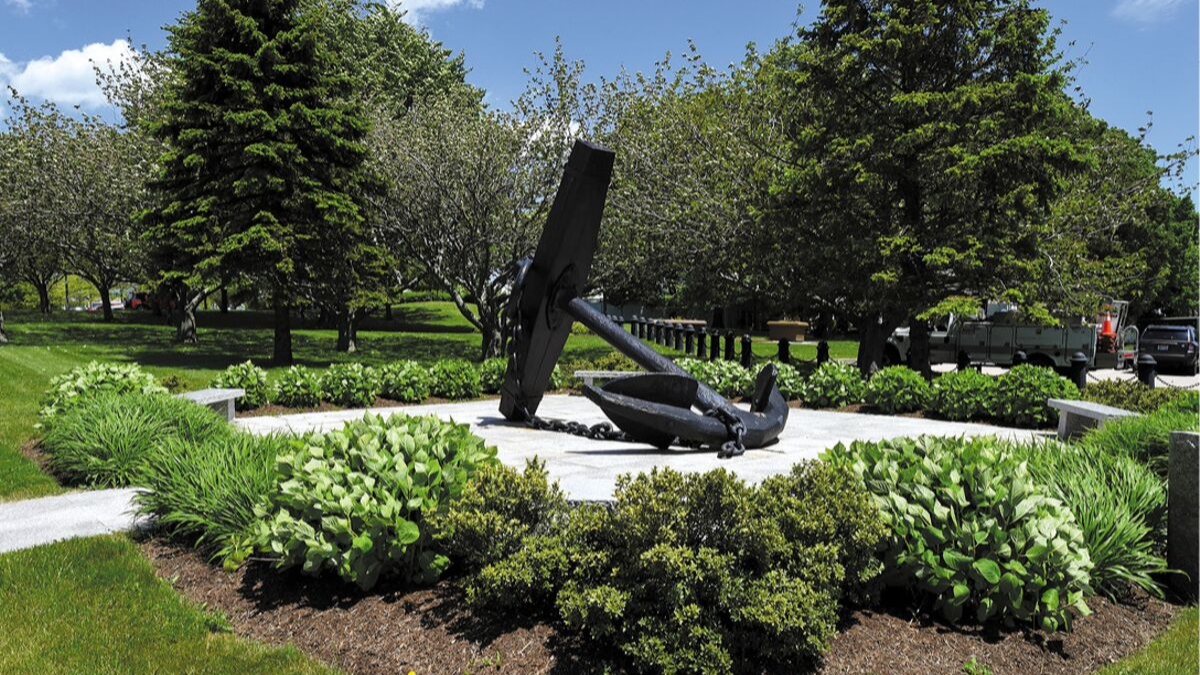 Naval Station Newport
1390 Simonpietri Drive
Newport, RI 02841
Facility Manager: 401-341-2512
2nd Brigade, 75th Training Command: 401-341-2566
443rd Civil Affairs Battalion: 401-341-2556
1st Battalion, 304th Regiment: 401-341-2505
327th Medical Company: 401-341-2578
Website: www.usar.army.mil/Featured/Ambassador-Program/Find-an-Ambassador/Rhode-Island
2nd Brigade, 75th Training Command
Phone: 401-341-2512
The 75th Training Command provides training for commanders and their staffs at battalion and brigade echelons of command. The command conducts pre-deployment training for all Army component forces at home station, maneuver training centers and battle command training centers in support of Army Force Generation, utilizing skilled and professional observer controller and trainers.
Conducting structured and doctrinally correct military decision-making process seminars, command post and mission readiness exercises for active and Reserve component forces, the 75th serves as the Army's premier training command.
Detachment 1, 2nd Battalion, 417th Regiment, 4th Brigade Combat Team, 98th Division (Institutional Training), 108th Training Command
Phone: 401-341-2505
The 108th Training Command's mission is to provide highly professional, trained and ready drill sergeants, instructors, cadre and units to conduct initial military training and leader training to support U.S. Army Training and Doctrine Command and the U.S. Army Accessions Command in training, advising and assisting joint, multicomponent and multinational forces. The 108th Training Command is the sole nationwide Reserve command for initial military training, representing half the total basic training capacity of the U.S. Army.
Its goal as the premier U.S. Army Reserve training organization is to furnish both operational and strategic capabilities to the U.S. Army as the force provider of units employed in accordance with Army Force Generation in support of initial military training, and as required, units and Soldiers to train, advise and assist any service, multicomponent,
interagency or multinational organization in both CONUS training missions or OCONUS stability operations at any place at any time.
Its success is built on a foundation of shared values and commitment to excellence. It is a customer-driven organization focused on creating value for its customers, partners and stakeholders. It values its employees, families, civilian employers and volunteers, and the services they all provide to the organization and the country. It is a learning organization that fosters an environment for innovation, empowerment and development, agile and focused on the future. Its visionary leadership emphasizes innovation within a systems framework for performance excellence.
The 443rd Civil Affairs Battalion, 353rd Civil Affairs Command, U.S. Army Civil Affairs and Psychological Operations Command (Airborne)
Phone: 401-341-2537
The U.S. Army Civil Affairs and Psychological Operations Command (Airborne) mission is to organize, train, equip and resource Army Reserve civil affairs and psychological operations forces for worldwide support to regional combatant commanders and other agencies, as directed.
Its vision is to provide the nation with an expeditionary, campaign-quality civil affairs and military information support operations force, fully mission-capable across the spectrum of military operations.
Civil affairs units help military commanders by working with civil authorities and civilian populations in the commander's area of operations to lessen the impact of military operations on them during peace, contingency operations and declared war. Civil affairs forces support activities of conventional commanders, and do so in the Reserve civil affairs as a unique blend of Army, Navy and Air Force personnel.
Ninety-four percent of the Department of Defense's civil affairs forces are found in the Reserve civil affairs ranks — four civil affairs commands, seven subordinate brigades and 28 battalions. They are a prime source of skills necessary to help a nation rebuild following conflict and improve services for its people in times of peace.
Civil affairs units include Soldiers with training and experience in public administration, public safety and health, legal systems, labor management, public welfare, finance and education, civil defense, public works and utilities, public communications and transportation, logistics, food and agricultural services, economics, property control, cultural affairs, civil information and management of dislocated persons.
Civil affairs specialists can quickly and systematically identify critical needs of local citizens in war or disaster. They can also locate civil resources to support military operations, help minimize civilian interference, support national assistance activities, plan and carry out noncombatant evacuation, support counterdrug operations, and establish and maintain liaisons or dialogue with civilian aid agencies and other nongovernmental organizations.
United States Coast Guard

USCGC Ida Lewis (WLM 551)
Pier 2 Road
Naval Station Newport
Phone: 401-841-6948
Website: www.atlanticarea.uscg.mil/Our-Organization/District-1
The Coast Guard Cutter Ida Lewis is a 175-foot "Keeper Class" coastal buoy tender. She was commissioned April 12, 1997, and is the first of 14 ships of her class named in honor of famous lighthouse keepers from the U.S. Lighthouse Service, which became part of the Coast Guard in 1939. Ida Lewis was named for Idawalley Zorada Lewis, one of a number of women lighthouse keepers in the Lighthouse Service. Her father, Capt. Hosea Lewis, was appointed the keeper of Lime Rock Light, near Newport, Rhode Island. After Capt. Lewis had a stroke, responsibilities fell to Ida and her mother. Ida made her first rescue at the age of 16, and went on to carry out as many as 24 documented rescues. After her death, the Lime Rock Lighthouse was renamed Ida Lewis Lighthouse, the only such honor ever given to a lighthouse keeper.
USCGC Juniper (WLB 201)
Pier 2 Road
Naval Station Newport
Phone: 401-841-6953
Website: www.atlanticarea.uscg.mil/Our-Organization/District-1
The Coast Guard Cutter Juniper is the first of the Coast Guard's 225-foot sea-going buoy tenders. Juniper's missions include servicing aids to navigation, law enforcement, search and rescue, domestic icebreaking and marine environmental pollution response. Juniper operates under the First Coast Guard District in Boston. Her primary area of responsibility is from Cape Cod, Massachusetts, to Sandy Hook, New Jersey. Juniper participated in the search and rescue efforts after the TWA Flight 800 and Egypt Air 990 catastrophes as well as in anti-terrorist and force protection operations in New York after the 9/11 World Trade Center attacks. Juniper can also skim and recover spilled oil, as demonstrated by her 145-day deployment in response to the Deepwater Horizon oil spill in the Gulf of Mexico, where she recovered 145,000 gallons of oil.
USCGC Steelhead (WPB 87359)
Pier 2 Road
Naval Station Newport
Phone: 401-418-0257
The Tiger Shark's mission is search and rescue, law enforcement (mainly fisheries and recreational boating safety) and ports, waterways and coastal security. The Tiger Shark relocated from berthing in Newport in early 2012
and joins Juniper, Ida Lewis and Oak in calling NS Newport home.
USCGC OAK (WLB 211)
Pier 2 Road
Naval Station Newport
Phone: 401-841-2944
Website: www.atlanticarea.uscg.mil/Our-Organization/District-1
U.S. Coast Guard Cutter Oak is one of 16 sea-going buoy tenders. The first Cutter Oak was one of only two cutters of the Oak Class built in 1921 in New York, measuring 160 feet in length with a 30-foot beam and 875-ton displacement and a draft of
9 feet, 6 inches. The cutter was powered by a 700-horsepower steam engine, which is currently displayed in the Smithsonian Museum of American History. With a crew of five officers and 23 enlisted members, the cutter was responsible for servicing and maintaining the buoys and lighthouses in New York Harbor and along the northeast coast of the United States. The present-day cutter was launched on Jan. 26, 2002, and delivered to the Coast Guard on Oct. 17, 2002. A state-of-the-art cutter, Oak was designed to conduct the widest array of missions of any ship in the Coast Guard fleet. Since being commissioned in March 2003, Oak has conducted nearly every one of the service's missions throughout the southeastern United States and U.S. interests in the Bahamas, Cuba, Haiti, Puerto Rico and the U.S. Virgin Islands. During a five-year period of operation, Oak serviced over 750 aids to navigation; interdicted and repatriated over 460 illegal migrants; conducted homeland security operations; boarded and cleared over 75 container ships entering critical military ports; supported the combined joint task force in Haiti; repaired navigation aids and cleared waterways impacted by Hurricanes Isabel, Katrina, Charley, Jeanne and Frances', trained with the spilled oil recovery system; and conducted several search and rescue missions. Oak relocated to NS Newport in the winter of 2017.