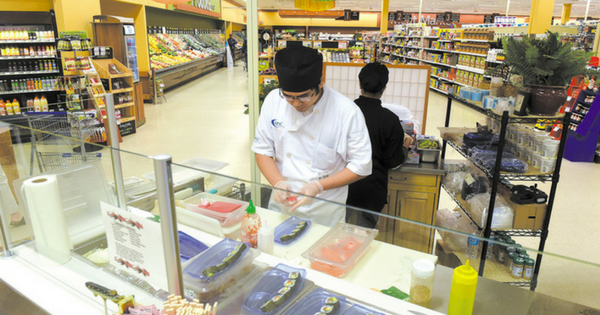 If you are arriving in Newport to report to commands other than Naval Station Newport, please make contact with the Command/School prior to reporting to verify the procedures to follow. (See "Commands" section for telephone numbers and website addresses.)
NAVAL STATION NEWPORT COMMAND
Building 690
690 Peary St.
Command Duty Officer: 401-862-8378
Quarterdeck: 401-841-3456
Admin: 401-841-3271
Hours: 7:30 a.m. to 4 p.m. Monday through Friday
Website: www.cnic.navy.mil/Newport
Facebook: www.facebook.com/NAVSTANewport
During normal working hours, all personnel with orders to NS Newport must report to the administration in Building 690. After 4 p.m., on weekends and on holidays, personnel are required to check in with the Personnel Support Detachment Duty Officer at 401-290-7411.
DEFENSE COMMISSARY AGENCY
Building 1163
1163 Whipple St.
Phone: 401-841-2111/2
Website: www.commissaries.com/stores/html/store.cfm?dodaac=HQCNFE
Hours: 9 a.m. to 7 p.m. Tuesday through Friday, 9 a.m. to 6 p.m. Saturday and Sunday, closed Monday
Shoppers with disabilities may enter 30 minutes prior to the commissary's official opening.
The commissary's mission is to enhance the quality of Navy life by responding to its patrons' needs for food and household products at significant overall savings in a convenient, courteous and clean shopping environment. All patrons must be positively identified at registers prior to checkout. Personal checks may be cashed for up to $25 over the amount of purchase; there is a cash-back limit of $25 on debit card purchases. The commissary features a full line of fresh meats, vegetables and 10,000 line items of frozen, chilled and dry grocery products. Specialties include party trays of deli meats and cheeses, fruit and vegetables, rotisserie chicken and sushi. The grab-and-go section has ready-made sandwiches, soups and salads. For decorated cakes, go to our bakery, which takes special orders. The commissary sells $25 and $50 DECA gift cards that can be used and redeemed in all U.S. military commissaries and accepts American Express, MasterCard, Visa, Discover, SNAP, WIC and debit cards.
DEFENSE LOGISTICS AGENCY (DLA) DOCUMENT SERVICES NEWPORT
47 Chandler St.
Customer Service Phone: 401-841-3183
Fax: 401-841-7007
Website: www.dla.mil/HQ/Information/Operations/DocumentServices.aspx
DLA Document Services is the document solutions provider to the Department of Defense, encompassing printing and high-speed, high-volume duplicating. This includes procurement of these services from commercial sources. DLA also is the DOD-preferred provider of solutions for the conversion, retrieval, output and distribution of digital documents.
DLA provides a full portfolio of best-value document services ranging from traditional offset printing through on-demand output to online document services, including electronic document management.
EQUAL EMPLOYMENT OPPORTUNITIES OFFICE
Building 690
690 Peary St.
Phone: 401-841-2255 (Groton 860-694-3936)
Email: CNRMA_EEO@navy.mil
Website: http://www.public.navy.mil/bupers-npc/support/21st_Century_Sailor/equal_opportunity/Pages/default.aspx
Newport Office Hours: 6 a.m. to 2:30 p.m. on Wednesday and Thursday.
Groton, Connecticut, Office Hours: 5 a.m. to 2:30 p.m. on Monday, Tuesday and Friday.
The Equal Employment Opportunities (EEO) office onboard NS Newport assists employees in the protection from discrimination. Employment discrimination entails areas such as firing, hiring, promotions, transfer or wage practices and it is also illegal to discriminate in advertising, referral of job applicants or classification. The office is there to support civilian personnel who are already working or are applying for a job and feel they have been discriminated against.