Arriving on Board Naval Station Newport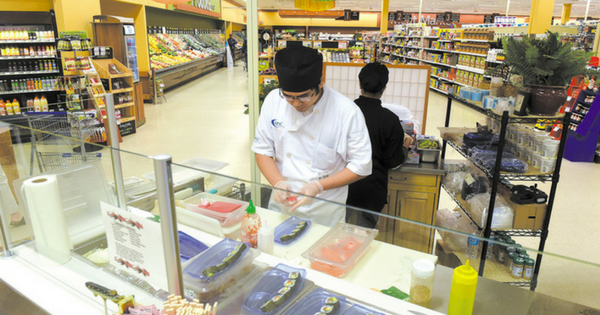 If you are arriving in Newport to report to commands other than Naval Station Newport, please make contact with the Command/School prior to reporting to verify the procedures to follow. (See "Commands" section for telephone numbers and website addresses.)
NAVAL STATION NEWPORT COMMAND
Building 690
690 Peary St.
Command Duty Officer: 401-862-8378
Quarterdeck: 401-841-3456
Admin: 401-841-3271
Hours: 7:30 a.m. to 4 p.m. Monday through Friday
Website: www.cnic.navy.mil/Newport
Facebook: www.facebook.com/NAVSTANewport
During normal working hours, all personnel with orders to NS Newport must report to the administration in Building 690. After 4 p.m., on weekends and on holidays, personnel are required to check in with the Personnel Support Detachment Duty Officer at 401-290-7411.
DEFENSE COMMISSARY AGENCY
Building 1163
1163 Whipple St.
Phone: 401-841-2111/2
Website: www.commissaries.com/stores/html/store.cfm?dodaac=HQCNFE
Hours: 9 a.m. to 7 p.m. Tuesday through Friday, 9 a.m. to 6 p.m. Saturday and Sunday, closed Monday
Shoppers with disabilities may enter 30 minutes prior to the commissary's official opening.
The commissary's mission is to enhance the quality of Navy life by responding to its patrons' needs for food and household products at significant overall savings in a convenient, courteous and clean shopping environment. All patrons must be positively identified at registers prior to checkout. Personal checks may be cashed for up to $25 over the amount of purchase; there is a cash-back limit of $25 on debit card purchases. The commissary features a full line of fresh meats, vegetables and 10,000 line items of frozen, chilled and dry grocery products. Specialties include party trays of deli meats and cheeses, fruit and vegetables, rotisserie chicken and sushi. The grab-and-go section has ready-made sandwiches, soups and salads. For decorated cakes, go to our bakery, which takes special orders. The commissary sells $25 and $50 DECA gift cards that can be used and redeemed in all U.S. military commissaries and accepts American Express, MasterCard, Visa, Discover, SNAP, WIC and debit cards.
DEFENSE LOGISTICS AGENCY (DLA) DOCUMENT SERVICES NEWPORT
47 Chandler St.
Customer Service Phone: 401-841-3183
Fax: 401-841-7007
Website: www.dla.mil/HQ/Information/Operations/DocumentServices.aspx
DLA Document Services is the document solutions provider to the Department of Defense, encompassing printing and high-speed, high-volume duplicating. This includes procurement of these services from commercial sources. DLA also is the DOD-preferred provider of solutions for the conversion, retrieval, output and distribution of digital documents.
DLA provides a full portfolio of best-value document services ranging from traditional offset printing through on-demand output to online document services, including electronic document management.
EQUAL EMPLOYMENT OPPORTUNITIES OFFICE
Building 690
690 Peary St.
Phone: 401-841-2255 (Groton 860-694-3936)
Email: CNRMA_EEO@navy.mil
Website: http://www.public.navy.mil/bupers-npc/support/21st_Century_Sailor/equal_opportunity/Pages/default.aspx
Newport Office Hours: 6 a.m. to 2:30 p.m. on Wednesday and Thursday.
Groton, Connecticut, Office Hours: 5 a.m. to 2:30 p.m. on Monday, Tuesday and Friday.
The Equal Employment Opportunities (EEO) office onboard NS Newport assists employees in the protection from discrimination. Employment discrimination entails areas such as firing, hiring, promotions, transfer or wage practices and it is also illegal to discriminate in advertising, referral of job applicants or classification. The office is there to support civilian personnel who are already working or are applying for a job and feel they have been discriminated against.
Fire & Emergency Services
Naval Station Newport Fire Department
1373 Simonpietri Circle
Business Phone: 401-841-2567
Emergency Phone: 401-841-3333 or 911
The Fire Department provides fire, Advanced Life Support emergency medical services and hazardous materials response as well as nonemergency support to the Newport Navy complex. The department is staffed 24/7 to respond to emergencies both on and off the installation. In an emergency, dial 911 or 401-841-3333 and answer the responder's questions. Specify you are calling from Naval Station Newport and give the street address to the dispatcher. Be advised that the business phone rings throughout the station; however, when personnel are occupied during an emergency, the business line will not forward to the Regional Dispatch Center. For routine response requests — such as fire inspections, code compliance, etc. — call the Regional Dispatch Center at 401-841-2225.
Fire and emergency service response to all off-base housing is provided by local communities. In the event of an emergency off base, dial 911.
Fleet and Family Support Center (FFSC)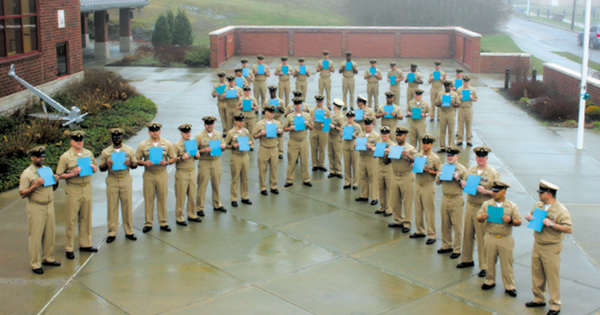 Building 1260
1260 Peary St.
Phone: 401-841-2283
Hours: 7:30 a.m. to 4 p.m. Monday through Friday
Website: www.cnic.navy.mil/Newport (click on Fleet & Family Readiness)
The Fleet and Family Support Center (FFSC) extends a warm welcome to all newly arriving single and married service members. Its mission is to help commands achieve operational readiness, superior performance and member retention and to provide a high quality of life for military personnel and their families.
Information and Referral services can be accessed by walk-in or telephone. Referrals may be provided to both military and civilian agencies to effectively assist service members and/or their families relocating to the Newport area. Information is available on social services, child care resources, housing, emergency services, health and medical resources, recreation, schools, educational services and more.
The Exceptional Family Member Program (EFMP) provides information, referrals and support to families with an exceptional family member who are registering for this program. The EFMP Liaison is available in the FFSC from 8:30 a.m. to 2 p.m. Monday through Thursday.
Deployment Support programs such as pre-deployment briefings, ombudsman support, individual augmentee support and post-deployment programs are available. Support for command mobilizations and repatriations are also offered as needed.
The Relocation Assistance Program provides individual consultations and offers classes in home buying, sponsor training, Welcome Aboard packages, Loan Locker items, overseas information, Smooth Move programs and more.
The Ombudsman Program provides Ombudsman Basic Training, Ombudsman Advanced Training, consultation and logistics support for all local area command ombudsman.
The Life Skills Education Program offers courses in anger management, stress management, marital communication, new spouse orientation and other programs to assist active-duty service members and their families personally and professionally. Classroom workshops, videos and books are also available. In addition, programs are offered as General Military Trainings for the convenience of the command.
The Family Employment Readiness Program is designed to assist the families of service members in overcoming the challenges associated with finding employment, especially during relocation. It provides tools to help with career planning, interview techniques, federal employment information, job search strategies and how to prepare for today's and tomorrow's workplace.
The Personal Financial Management Program provides individual consultation and programs in budgeting, financial management, consumer information, the Thrift Savings Plan, home buying, savings and investments.
Clinical Counseling is available with master's degree-level licensed professional counselors who provide short-term counseling and crisis support (e.g., individual, marital and family counseling). The counseling staff at the Fleet and Family Support Center facilitates various support groups and life skills programs.
The Family Advocacy Program offers assistance in the assessment, prevention, intervention and treatment of child abuse and domestic violence within military families to provide support during times of crisis.
The Sexual Assault Prevention and Response (SAPR) program provides awareness, prevention education, victim advocacy and intervention services, data collection, command consultation and support for victims of sexual assault.
The Transition Assistance Management Program helps military personnel and their families transition from military to civilian life by providing programs on veterans benefits and entitlements, resume and interview training, job listings, referrals and employment counseling.
Island Express Base Supply Store
Building 47
47 Chandler St.
Phone: 401-841-0506 (dial all digits)
Fax: 401-841-0509
Hours: 8 a.m. to 4 p.m. Monday through Friday
Website: www.bscexpress.com (for account holders only)
Located at the far end of Building 47 under the blue awnings, Island Express offers a wide selection of office supplies. The on-installation retail store focuses on selling Ability One/JWOD items to meet the same-day shopping needs of its government customers, with free delivery anywhere on base. The store is operated by Central Association for the Blind, and all profits from sales go toward providing jobs and services for nearly 50,000 blind and severely disabled American workers.
Naval Computer and Telecommunications Area Master Station (NCTAMS LANT) Newport
Building 76
76 Simonpietri Drive
Phone: 401-841-7202
Fax: 401-841-1130
The Naval Computer and Telecommunications Area Master Station (NCTAMS LANT) Base Communications Office (BCO) reports to the Commanding Officer, NCTAMS LANT Atlantic in Norfolk, Virginia. The BCO provides day-to-day operational support and management and technical support in relation to dial tone and voicemail to approximately 40 customer commands, including visiting ships, at NS Newport.
The Naval War College Museum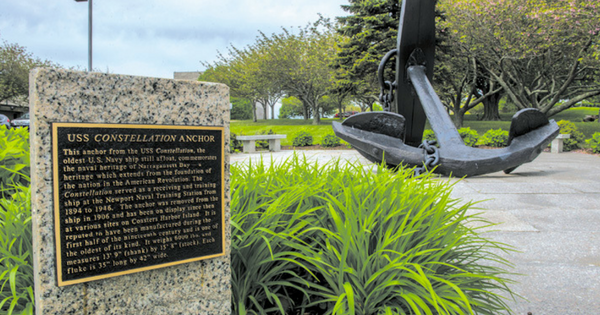 686 Cushing Road
Phone: 401-841-4052/2101
Fax: 401-841-7074
Hours: 10 a.m. to 4:30 p.m. Monday through Friday; noon to 4:30 p.m. Saturday from June through September; closed on holidays
Website: www.usnwc.edu/About/NWC-Museum.aspx
Facebook: www.facebook.com/navalwarcollegemuseum
Naval War College Museum Blog: http://navalwarcollegemuseum.blogspot.com
On Sept. 20, 1884, Rear Adm. Stephen B. Luce, USN, was relieved as Commander, North Atlantic Squadron and was rowed from the flagship USS Tennessee anchored off Newport to Coasters Harbor Island, 2 miles north of the center of Newport. Once on the island, as the Army and Navy Journal reported, Luce proceeded to a large stone building built in 1819, the former Newport Asylum for the Poor, climbed its rickety steps, and as he put his hand on the front door, solemnly declared to his few companions and the empty grounds, "Know all men by these presents, and in the name of the Father, Son and Holy Ghost, I christen this building the War College of the American Navy." Two weeks later, on Oct. 6, 1884, Secretary of the Navy William Chandler issued General Order 325, formally establishing the Naval War College.
Today, the "little poorhouse" is a well-preserved and stately structure, a National Historic Landmark and home to the Naval War College Museum. Named Founders Hall in honor of the founding fathers of the college, it is uniquely suited for its current purpose. In addition to being the original home of the oldest war college in the United States, it is where Capt. Alfred Thayer Mahan, USN, the college's president from 1886 through 1889 and 1892 through 1893, first delivered his lectures on sea power. These lectures, first published in 1890 as the epochal "The Influence of Sea Power upon History, 1660-1783," were the first in a series of Mahan's books that marked the beginning of modern naval strategic and historical studies. Today, the Naval War College Museum is one of 10 official U.S. Navy museums. It is operated under the Naval History and Heritage Command, Washington, D.C., in cooperation with the Naval War College.
Collection and Exhibit Themes
The museum's themes are the history of naval warfare, particularly as studied at the college, and the naval heritage of Narragansett Bay — a tale that begins with the nation's colonial roots. Its collection consists of items relating to these subjects that are perceived to be of value to scholarship, and these form the core for exhibits throughout the college and for educational outreach projects. Besides permanent exhibits about the college, the genesis of the Navy in the region and the evolution of permanent naval installations from the late 19th century to the present, the museum features short-term special exhibits relating to the college curriculum and to current naval-related topics. In general, the museum exhibits identify milestones in the evolutionary development of war at sea; explain the significance of the sea as a factor in the formulation and the attainment of national policy objectives; describe the character, educational philosophy and mission of the college; and chronicle the eventful relationship of the U.S. Navy with Narragansett Bay and its people.
Public access to the museum with a personal vehicle is through Gate 1 of U.S. Naval Station, Newport. For reservations, call 401-841-4052 at least five working days in advance. Reservations and two forms of government-issued identification are necessary to enter the Naval Station for those without Department of Defense identification. Foreign nationals require two weeks' advance notification. Visitors must stop at the Pass Office before proceeding to Gate 1.
Facilities for the disabled are available, as is a gift shop operated by the Naval War College Foundation, a 501(c)(3) charitable organization that supports the Museum as part of its many activities to buttress the Naval War College. Further information about the museum's exhibits, special events and its naval history book lecture series may be found on the museum's website at www.usnwc.edu/museum, on its Facebook page, and on the Naval War College Museum blog at http://navalwarcollegemuseum.blogspot.com.
Navy Exchange (NEX) Newport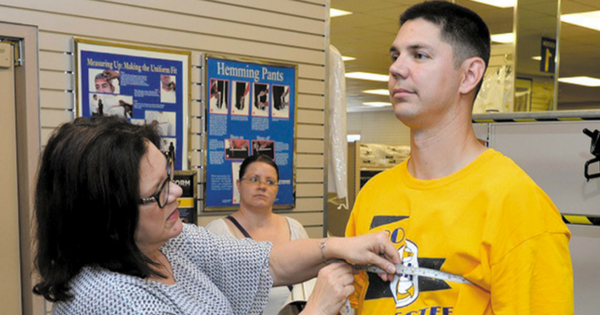 Building 1250
1250 Hacker Ave.
Website: www.mynavyexchange.com
The mission of the Navy Exchange, known as the NEX, is to provide authorized customers with quality goods and services at a savings and to support Navy quality of life programs for active-duty military, retirees, reservists and their families. NEX is self-supporting with all profits reinvested in MWR programs and in NEX buildings and equipment. All programs focus on the quality of life entitlements of military service members and their families.
NEXCOM is a Department of the Navy organization with an established Navy chain of command that oversees and provides direction throughout the NEXCOM enterprise. NEXCOM is a field activity of the Naval Supply Systems Command. The general manager reports to the commanding officer of NS Newport and is supported by the Navy Exchange Service Command, Virginia Beach, Virginia. Some services provided by the NEX include:
Main Exchange
Building 1250
Phone: 401-841-1399
Fax: 401-841-4143
Hours: 9 a.m. to 7 p.m. Monday through Saturday, 9 a.m. to 5 p.m. Sunday and federal holidays.
All authorized patrons must show proper identification to make a purchase at the Navy Exchange.
Food Services
Fast Food: Subway
Building 1250 (main exchange)
Phone: 401-619-8534
Hours: 8 a.m. to 6 p.m. Monday through Friday, 9 a.m. to 6 p.m. Saturday, 9 a.m. to 4 p.m. Sunday.
Barbershops
Naval War College Barbershop
Phone: 401-841-3818
Hours: 8 a.m. to 3 p.m. Monday through Thursday, 8 a.m. to 1 p.m. Fridays. Closed weekends and federal holidays.
Main Exchange Barbershop
Phone: 401-841-4387
Hours: 8 a.m. to 6 p.m. Monday through Saturday, 9 a.m. to 4 p.m. Sunday and federal holidays.
Mini Marts
Bayside Gas Station and Mini Mart
Phone: 401-841-3958
Hours: 7 a.m. to 7 p.m. Monday through
Friday, 9 a.m. to 5 p.m. Saturday, Sunday and federal holidays.
Greene Lane Housing Convenience Store
Phone: 401-841-8858
Hours: 8 a.m. to 7 p.m. Monday through Friday, 9 a.m. to 7 p.m. Saturday and Sunday,
9 a.m. to 5 p.m. federal holidays.
King Hall Mini Mart and Student Center
Phone: 401-841-2563
Hours: 10 a.m. to 2 p.m. Monday through Friday, closed weekends and federal holidays.
Naval War College Bookstore
Phone: 401-841-1281
Hours: 8 a.m. to 3 p.m. Monday through Friday, closed weekends and federal holidays.
NEX Flower Shop and Services
Building 1250 (main exchange)
Phone: 401-841-2556
Hours: Same as main exchange.
Portrait Studio
King Hall Portrait Studio
King Hall, Building 291
Phone: 401-847-3815
Hours: 9 a.m. to 5 p.m. Monday through Friday. Formal military portraits are available by appointment.
Uniform and Tailor Shop
Building 1903
Phone: 401-841-3991/2916
Hours: 9 a.m. to 6 p.m. Monday through Saturday, closed Sunday and federal holidays.
Delkin Dry Cleaners and Laundry
Building 1903
Phone: 401-846-2185
Hours: 7:30 a.m. to 5 p.m. Monday through Friday, 9 a.m. to 4 p.m. Saturday.
Package Store
Building 1901
Phone: 401-841-3967
Hours: 9 a.m. to 7 p.m. Monday through
Saturday, 9 a.m. to 5 p.m. Sunday and federal holidays.
Navy Federal Credit Union
Newport Branch
Building 657
657 Peary St.
Phone: 888-842-6328
Fax: 401-847-4053
Hours: 9 a.m. to 5 p.m. Monday through Friday, 9 a.m. to 1 p.m. Saturday.
Website: www.navyfederal.org
Services at this location include five on-base ATMs that are available 24/7: two at the branch; one in front of Coaster Harbor Island Conference Center; one at the Green Lane Mini Mart; and one at the Naval Undersea Warfare Center, Building 1260. All of the ATMs accept deposits.
All Navy Federal branch locations in the United States:
Provide cash services.
Accept consumer loan and credit card applications.
Accept noncash payments and deposits.
Offer Visa and MasterCard cash advances.
Offer Visa gift cards without purchase fees.
Offer no-cost financial briefings, consultations and wealth management, including Navy Federal Financial Group.
Navy Federal ATMs are at most member service centers, as noted, or located nearby. Members can also use any of the more than 2 million ATMs in the worldwide Visa/Plus system and more than 30,000 no-surcharge ATMs in the CO-OP Network to make cash withdrawals. Cash-back services are also available on everyday purchases made with the Navy Federal Visa check card.
Member service centers are closed for federal holidays, including New Year's Day, Martin Luther King Jr. Day, Presidents Day, Memorial Day, Independence Day, Labor Day, Columbus Day, Veterans Day, Thanksgiving and Christmas.
Navy Gateway Inns & Suites
(Transient Housing)
Building 1312
1312 Meyerkord Ave.
Phone: 401-841-7900, front desk
Reservations: 877-NAVY-BED (628-9233)
Fax: 401-841-7577
Website: http://ngis.dodlodging.net/propertys/Newport-NS
There are 616 rooms available to eligible patrons coming to NS Newport, accommodated in Navy Gateway Inns & Suites or the Newport Chalet. Room types vary from standard single occupancy rooms and single occupancy suites to VIP suites. Personnel traveling on per diem orders to NS Newport are entitled to a reservation. All other personnel are considered space-available and may reserve a room up to 30 days in advance depending on availability. Students attending schools should make reservations through the class coordinators or registrars.
Navy Lodge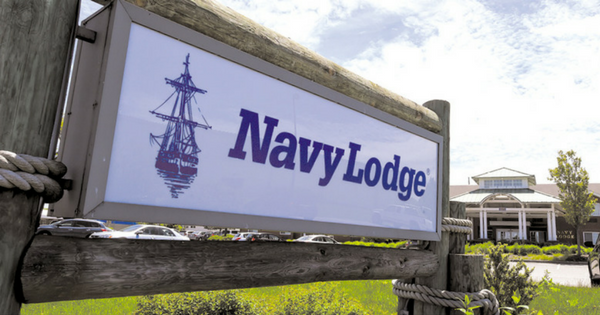 1354 Whipple St.
Phone: 401-849-4500, ext. 300
Reservations:
Local: 401-849-4500
Toll Free: 800-NAVY-INN (628-9466)
Website: www.navy-lodge.com
A 50-unit Navy Lodge, under management of the Navy Exchange, is open 24/7. Each oversize unit is adequate for a family of five and is tastefully appointed with flat-panel televisions, DVD players and fully equipped kitchenettes. Additionally, free Wi-Fi, newspapers and breakfast-to-go are available.
Occupancy priority is given to Navy and Marine Corps personnel with family and DOD personnel with family members arriving or departing under PCS orders (assigned to naval activity). Room rates on average are 45 percent less than civilian hotels.
Navy-Marine Corps Relief Society (NMCRS)
Building 690
690 Peary St.
Phone: 401-841-7342/7341
Hours: 10 a.m. to 3 p.m. Monday through Thursday.
Website: www.nmcrs.org
The Navy-Marine Corps Relief Society provides programs and services for active-duty and retired Sailors, Marines and their eligible family members, including financial assistance for emergent needs such as pay problems, car repairs, PCS issues, rent, utility or mortgage assistance, household set-up, and medical or dental bills not covered by TRICARE. NMCRES assists with budget counseling and budget boot camp classes and hosts a Budget 4 Baby class where expectant parents receive "baby's first seabag." NMCRS loans are all interest free and the Newport office also provides cross service assistance to Army, Air Force and Coast Guard personnel.
NMCRS Thrift Shop
Building 305
305 Meyerkord Ave.
Phone: 401-841-2917
Hours: 11 a.m. to 1:30 p.m. and 4:30 to 6 p.m. Tuesday and 11 a.m. to 1:30 p.m. Thursday.
Many items are available for sale, including uniform articles, civilian clothing, household goods, small electric appliances and books of all kinds. A drop box is located at the front right of the building for donations. Please, no infant car seats, children's toys, safety equipment or furniture. Note: Base access is needed to shop in the thrift store.
Ney Hall - Military Dining Facility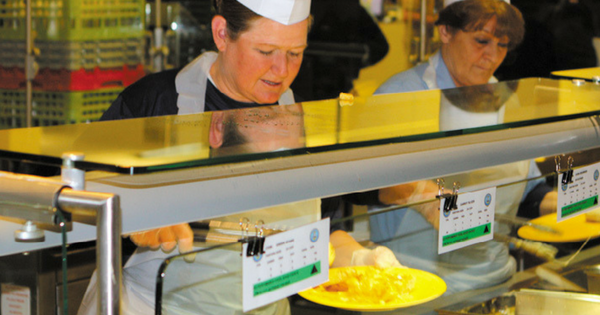 Building 292
Phone: 401-841-1083/2639
Hours:
Monday through Friday:
Breakfast: 5:30 to 7:30 a.m.
Lunch: 11 a.m. to 1 p.m.
Dinner: 4:45 to 6:30 p.m.
Saturday, Sunday and holidays:
Breakfast: 6 to 7:30 a.m.
Lunch: 11 a.m. to 1 p.m.
Dinner: 4:45 to 6:30 p.m.
Ney Hall serves all active-duty military personnel, activated reservists and DOD employees on official travel orders on board NS Newport. The menu review board meets once every quarter in the Ney Hall dining room. Patron comments are highly encouraged.
Joint Personal Property Office Northeast, Detachment 2, Newport
Building 690
690 Peary St.
JPPSO-NE Customer Service: 800-235-7776/781-377-7627
Phone: 800-345-7512/401-841-4896
Fax: 401-841-4665/6207
Hours: 7:30 a.m. to 4:30 p.m. Monday through Friday.
Service Window Hours: 9 a.m. to 3 p.m. Monday through Friday.
Website: www.move.mil
The Personal Property Processing Office, a satellite office of Joint Personal Property Shipping Office, Detachment 2, is responsible for providing information about allowable entitlements on shipment, storage and delivery of household goods, unaccompanied baggage, mobile homes and privately owned vehicles to all military and civilian personnel.
Incoming personnel to the Newport area can contact the Personal Property Processing Office to update their contact phone numbers, email addresses and delivery address, if available, or they can call the Customer Service Department at Joint Personal Property Shipping Office Northeast. Additionally, personnel moving within the Defense Personal Property Program are reminded to access their Defense Personal Property Program account in order to keep their contact address, phone numbers and email addresses up to date. Maintaining current contact information is critical throughout the entire move.
The status of a shipment also can be checked via JPPSO-NE's interactive voice response telephone system 24/7 at 800-235-7776. Additionally, other valuable information such as tracking a POV shipment or locating a scale for a personally procured move can be found on the DOD Household Goods Portal at www.move.mil. Personnel occupying government quarters are advised to review floor plans in advance and ship only those household goods that can be accommodated in the units. It is recommended that those items that cannot be placed within the unit be stored at the point of origin. Entitlements are outlined in Joint Federal Travel Regulations paragraphs U5222 and U5232D. Arrangements must be made at the time of outbound counseling. Permanent long-term storage is only authorized at Newport as an overflow to government quarters. Those living off base will be responsible for their own storage units and storage charges.
Claims
Be sure to submit the completed DD Form 1840 (at and after delivery form) to the carrier within 75 days from the date of delivery. Those moving within the Defense Personal Property Program must submit their form to their carrier online at www.move.mil within 75 days from the date of delivery.
Personnel Support Detachment - Newport
Building 690
690 Peary St.
Administration: 401-841-2202
Staff Personnel: 401-841-2276
Student Personnel: 401-841-4372
Navy Passenger Transportation, Passport and Visas: 860-694-2746
Travel: 401-841-3062
SATO Commercial Travel: 401-832-7286
Email: netcnewportcto@cwtsatotravel.com
Fiscal Department: 401-841-3032
ID Cards: 401-841-3021
To schedule an ID card appointment in advance, go to https://rapids-appointments.dmdc.osd.mil.
Hours: 7:30 a.m. to 4 p.m. Monday through Friday. All business must be completed prior to 4 p.m.
Personnel Support Detachment Newport is responsible for providing military pay and personnel and passenger transportation services for active-duty and Reserve members throughout New Hampshire, Massachusetts, Maine, Rhode Island and Vermont. DEERS enrollment and ID card services are available to all Navy personnel: active duty, Reservists, retirees, dependents, disabled veterans, and government service and contractor personnel.
The Scheduled Airlines Ticket Office, the official travel services contractor, offers airline reservations and ticketing services for military personnel, their family members and DOD civilian personnel. Other SATO services include transportation information to all airport, hotel and car rental services. SATOs are on most military installations throughout the U.S.
Post Office: U.S. Postal Service
Building 1900
1900 Peary St.
Phone: 401-851-6972
Hours: 10 a.m. to 1:30 p.m. Monday through Friday, 9 a.m. to 1 p.m. Saturday, closed Sunday.
Postal boxes are available to military personnel, their family members and civilian personnel who work on base. These boxes are accessible 24/7.
Consolidated Mail Center
Building 47
Phone: 401-841-3247
Hours: 7 a.m. to 3:30 p.m. Monday through Friday, official mail only.
Public Affairs Office (PAO), Naval Station Newport

Building 690
Phone: 401-841-3538
Website: www.cnic.navy.mil/newport
Facebook: www.facebook.com/NAVSTANewport
Twitter: @NAVSTANEWPORTRI, for emergency info only
Instagram: Instagram.com/navstanewportri
Weekly Newsletter: www.cnic.navy.mil/regions/cnrma/installations/ns_newport/news/navalog.html
The NS Newport Public Affairs Office is the official contact for members of the public, media, and state and local agencies interested in obtaining information about the installation. The office oversees publication of the official NS Newport weekly newsletter and administers the installation Facebook page, Instagram and Twitter accounts and website. The PAO actively coordinates programs aimed at fostering Navy-civic relations and improving the understanding of the community with respect to the Department of Defense, and the Navy in particular. The Newport Navalog, the Navy's oldest continuous publication, serves all area commands and activities. It is published every Thursday and posted both online and on the official Facebook page under the guidance of the public affairs officer. The office also oversees the naval station operational messages posted online during any sort of foul weather or incident that would have an impact on operations.
Religious Opportunities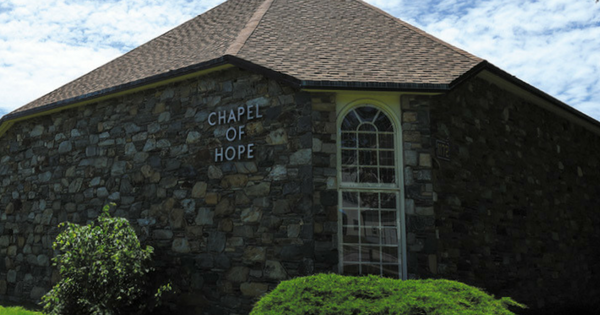 Building 1172
The Chapel of Hope
1172 Vaughan St.
Newport, RI 02841
Phone: 401-841-2234
Duty Chaplain: 401-862-8408
Fax: 401-841-4288
Website: www.cnic.navy.mil/regions/cnrma/installations/ns_newport.html
The Chapel of Hope at NS Newport is a beautiful house of worship nestled in a scenic corner of the base in the midst of "Training Country," adjacent to the Naval Academy Prep School and Officer Training Command Newport facilities. It has been a spiritual sanctuary for thousands of Sailors, officer candidates, students, DOD civilians, families and trainees for many years. Ongoing programs include worship, Bible studies, music ministry and spiritual growth classes. A chaplain is available for counseling in a confidential setting. The office can be contacted during normal working hours. After 4 p.m. or on weekends and holidays, contact the duty chaplain.
Safety Office Naval Station Newport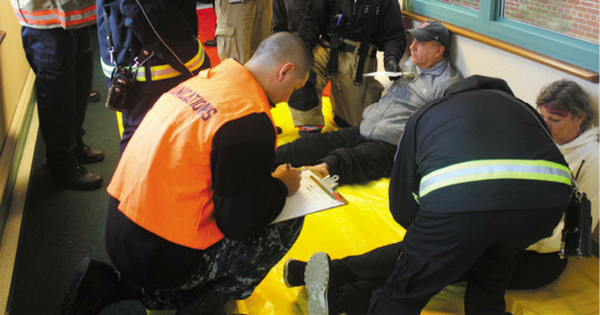 Building 1
1 Simonpietri Drive
Phone: 401-841-2478
Fax: 401-841-1853
The NS Newport Safety Office provides a full-service, comprehensive safety agenda consisting of 38 major occupational
safety and health programs. The range of responsibility and support required is vast and covers diverse disciplines such as afloat, waterfront, shore, industrial, recreational, housing and retail.
Unlike any other NS Newport department, the Safety Office is responsible for providing services to outlying naval activities in New York, Connecticut, Vermont, New Hampshire, Maine and Massachusetts.
The safety professionals utilize an effective, proactive hands-on approach that emphasizes finding solutions that help supervisors take immediate and lasting action to eliminate hazards and potential health and safety problems. This, coupled with a command structure that considers safety synonymous with mission, has resulted in an ongoing superlative safety record, and has fostered an environment for safe work, play and living for Sailors and civilian employees alike.
School Liaison Officer (SLO)
President John F. Kennedy Child Development Center
1376 Bushnell St. (near NUWC)
Phone: 401-841-7126
Email: pamela.martin@navy.mil
Hours: 8:30 a.m. to 4:30 p.m. Monday through Friday.
Do you have school-aged children? Then the school liaison officer is looking for you.
The NS Newport installation school liaison officer serves as the installation subject-matter expert for youth education, transition, K-12 school years and deployment issues. The officer's role includes seven core duties, which include communication (installation, community and school), school transition services, special education system navigation, deployment support, partnerships in education, home school linkage and support, and postsecondary presentation.
If you are a military family with school-age children, moving can be complicated by the unknown factors related to the schools in the area of your new duty station. In order to prepare for a smooth transition, it is essential that you plan ahead and gather the necessary information about the schools your children will be attending during the next academic year before you arrive at your new home.
At NS Newport, Pamela Martin, the school liaison officer, is available to help you navigate the local educational system while undergoing a PCS move. She can also help you prepare for your next move by putting you in contact with the school liaison officer at your new duty station.
Registration information for Newport County schools follows.
Newport Public Schools
Go to www.npsri.net/domain/64 to book an appointment and access the registration forms. For elementary school registration (grades K-4), call 401-847-2100, ext. 279. For middle school registration (grades 5-8), call the Thompson Middle School Guidance Department at 401-847-1493. For high school registration (grades 9-12), call the Rogers High School Guidance Department at 401-847-6235.
Middletown Public Schools
Go to www.mpsri.net/page.cfm?p=983 to access registration forms and procedures. Registration is by appointment only. For K-12, call 401-849-2122, 8 a.m. and 1 p.m. Monday through Friday.
Portsmouth Public Schools
Go to www.portsmouthschoolsri.org or call 401-683-1039 for registration information.
Jamestown Public Schools
Registration is a two-step process. Step 1 may be done in advance online. Go to https://jsd-ri.schoolloop.com for instructions.
Tiverton Public Schools
Registration is by appointment only. Call 401-624-8475, option 5 to schedule an appointment. Go to www.tivertonschools.org to download the registration forms. Select the Central Administration tab and then click on Student Registration in the drop-down menu.
Little Compton Public Schools
Call 401-635-2351 or stop by Monday through Friday at 28 Commons, Little Compton, RI 02837. Registration packets are also available online at www.lcsd.k12.ri.us/domain/42.
Security

Armory and Range
Building 440, Peary Street
Armory: 401-841-4144
Pass and ID Office
Building 1377, Cloyne Court
Phone: 401-841-3126/3388
Email: W_NWPT_GPASS_ID_GS01@navy.mil
Use the above email to contact the entire Pass and ID staff. Please remember that if you transmit sensitive information (Social Security numbers, full names, birthdays, addresses, etc.) you should encrypt the email to prevent identity theft.
To drive on the installation, personnel and their family members must present two forms of valid government-issued identification cards. For all other visitors, contractors or other access requests, please contact the Pass and ID Office for instructions about the admission process.
Police Headquarters
Building 1373, Simonpietri Drive
Emergency: 911
Police Dispatcher: 401-841-4041/3241/3242
Fax: 401-841-2648
Detectives: 401-841-4004
Fax: 401-841-3120
Security Director, Precinct Commander: 401-841-3025
Antiterrorism Officer: 401-841-4035
Police Operations Officer: 401-841-2646
Watch Commanders: 401-841-2260/2595
Patrol Supervisors: 401-841-2039/2926
Physical Security Officer: 401-841-7399
Administration: 401-841-2122
Supply and Logistics: 401-841-4084
Training: 401-841-6645
Assistance from the community plays a major role in helping the naval station's Security Department. Suspicious activity should be reported to the police dispatcher immediately, and emergencies via 911. Individuals are encouraged to report anything out of the ordinary and may remain anonymous. The naval station's police force is a full-service law enforcement agency that maintains close ties with local, state and federal law enforcement agencies. Federal police officers attend the Federal Law Enforcement Training Center and maintain 24-hour daily patrols of the installation, tenant commands and surrounding federal property. Police patrol officers enforce all laws and regulations, including United States Code, the UCMJ, assimilated Rhode Island law and applicable instructions. They ensure the integrity of installation access points, offer assistance to those in need and proactively serve to detect, deter and defend against terrorist activity. Detectives are on staff to investigate criminal activity and liaise with the Naval Criminal Investigative Service. The coordinated efforts of all divisions and branches of the Security Department ensure protection and service to our community. The security director and operations officer are responsible for maintaining the quality, professionalism and training of personnel and provide a link from the public to the commanding officer, as well as gather data and identify trends of criminal and security concerns so station law enforcement and security resources are utilized to their maximum potential.
Staff Judge Advocate (SJA), Naval Station Newport Command Services

(Region Legal Service Office MIDLANT)
Building 690
690 Peary St.
Phone: 401-841-6195
Fax: 401-841-1086
Website: www.jag.navy.mil/legal_services/rlso/rlso_mid_atlantic.htm
The Staff Judge Advocate at NS Newport provides services to commands in the areas of military justice, command services and administrative law, ethics counseling and command administration. SJA does not provide legal advice or notary service to individuals. Military justice includes matters that are prosecutorial in nature (i.e., related to the court-martial prosecution of a member of individual commands). Command services advice encompasses any other legal issue confronting the command or unit that does not involve the prosecution of a member of the command or legal advice for the benefit of an individual. SJA Newport stood up July 1, 2006, and has one officer and one enlisted staff member.
Veterinary Clinic - Public Health Command (PHCD) Newport
1255 Whipple St.
Phone: 401-841-3994
Hours: 8 a.m. to 4 p.m. Monday, Tuesday and Friday (by appointment only).
Website: https://phc.amedd.army.mil/organization/Pages/VtfDetails.aspx?VtfID=103
Facebook: www.facebook.com/newportvetclinic
The U.S. Army veterinary clinic at NS Newport is in the rear of the Leisure Bay Coffee Shoppe. The station's veterinary treatment facility is professionally staffed by Army Veterinary Corps personnel with the primary mission of providing complete veterinary care for all government owned animals. Staff understands how important your pet is to you, and with that in mind, offers many types of routine care services for the pets of military families. For availability of services or to schedule an appointment, call the facility. Due to limited manpower and resources, most veterinary emergency cases are best served through a full-service civilian veterinary hospital.
All pets living on post must be registered with the facility upon arrival. On-post housing may limit the number and breed of pets that can live in on-post housing. Contact on-post housing for more information.
Newport county code §6.04.070 states that "the owner of any dog over the age of 6 months shall have such dog vaccinated against rabies." Please check with your local county for compliance with registering your pets and other regulations.