Employment & Economy in Churchill County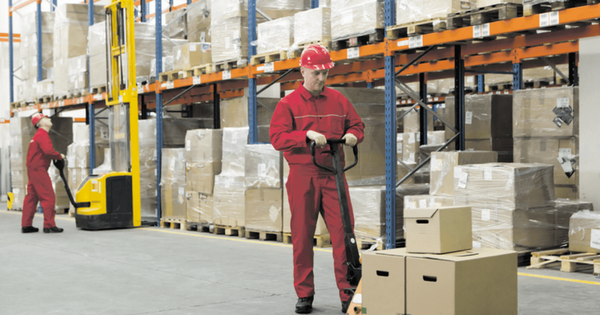 Touted as the "Oasis of Nevada," Churchill County enjoys a prime location in the west-central part of the state as well as proximity to Idaho, California, Oregon and Utah. Reno and Carson City are only an hour away, and Lake Tahoe 30 minutes beyond that.
Churchill County has a moderate cost of living and a favorable business tax structure, in common with the state as a whole. Nevada enjoys one of the most liberal tax structures in the nation, having neither state income tax, corporate income tax, inventory tax nor inheritance tax, so the potential for return on investment in the form of tax savings is vast. Other county business advantages include a wealth of resources and low property taxes.
The county's seat and principal city, Fallon, has a hometown atmosphere. This, combined with a temperate climate and access to an excellent transportation network, is ideal for business. The city's New River Business Park offers existing infrastructure and adaptable lots for new businesses.
The median age in Churchill County is 39 years old, and median household income was $45,368, according to the 2016 U.S. Census Bureau.
Rail and Transit Access
Churchill County is bisected by two principal highways that link it to western markets, and nearby Fernley, just 27 miles west of Fallon, provides access to east-west Interstate 80. U.S. Highway 95 is a north-south route, while U.S. Highway 50 runs east to west, providing access to Reno and California. Next-day shipments can be made to a majority of the nine states to the west.
Union Pacific Railroad provides spur-line freight service to the center of Fallon, and the Burlington Northern Santa Fe also operates over northern Nevada's tracks.
Natural Resources
Though ringed by high desert, irrigation has turned Churchill County lush with green fields, fertile pastures, and clean rivers and lakes. Crops grown on the county's 60,000 irrigated acres are diverse and include new and alternative crops like wine grapes and teff. The Newlands Project, a water reclamation project, provides water for about 55,000 acres of Lahontan Valley cropland as well as milk production, and beef cattle ranchers take advantage of the county's access to public grazing.
NAS Fallon
The area's military presence makes for big employment opportunities for the region: NAS Fallon has 5,000 military, civilian and contractor personnel and family members, and job potential is good in a number of sectors.
Resources

EMPLOYMENT RESOURCES
National Resources
At the national level, websites such as www.linkedin.com, www.monster.com, www.careerbuilder.com and www.indeed.com have extensive search capabilities as well as resume tips, forum support and professional networking options.
The National Military Spouse Network, a networking, mentoring and professional development organization, has a wealth of career information at its website, www.nationalmilitaryspousenetwork.org. The group aims to help military spouses build a meaningful, sustained career path and offers a library of articles that touch on topics like entrepreneurship, resume tips, self-promotion and more as well as a membership-only discussion forum. The organization also features companies that are military spouse-owned or military spouse-friendly on its Homefront Business Listings page.
Local Resources
Nevada Department of Employment, Training and Rehabilitation
The Nevada Department of Employment, Training and Rehabilitation is composed of divisions that offer assistance in job training and placement, vocational rehabilitation and workplace discrimination. DETR partners with Nevada JobConnect (www.navadajobconnect.com), a statewide network that connects businesses with employees. For more information on DETR's services, visit its website. The JobConnect Career Center in Fallon is at 121 Industrial Way; call 775-423-5115.
A downloadable "Resource Guide for Jobseekers" is available at www.detr.state.nv.us/PDFS/Jobseeker_Resource_Guide.pdf.
State of Nevada
Employment opportunities with Nevada are posted online. Search by category or location then apply online.
Churchill County
Human Resources Department
155 N. Taylor St., Suite 155
Fallon, NV 89406
775-428-1311
www.governmentjobs.com/careers/churchill
Churchill County is among the top employers in the county, and available jobs are posted online along with benefits information.
City of Fallon
55 W. Williams Ave.
Fallon, NV 89406
775-423-3040
www.fallonnevada.gov/job-opportunities
The city of Fallon accepts applications for specific job opportunities posted on the website or general inquiries to have on file for future use.
EMPLOYMENT AGENCIES
An employment agency can offer posts ranging from high-level administration to warehouse work. Many employers use agencies as their human resources department. Agencies advertise, interview, test and manage payroll. A temp-to-perm arrangement allows the employer and prospective employee to evaluate each other before committing to permanent employment.
Municipal and regional chambers of commerce include local employment agencies in their member lists, along with contact information. See Page 16 for a list of chambers of commerce in Churchill County.
JOB-SEEKER TIPS
Always keep your resume up-to-date and have several versions that target specific industries and highlight your skills that fit their job descriptions.
Compile several reference lists with a good variety of people and former business associates. Be sure to first ask each if you can use them as references.
Compose a comprehensive, catchy and succinct cover letter of no more than a page (this is no place to ramble). It will introduce you and your desire to work for the company. Have a knowledgeable friend check it for errors; misspelled words and bad grammar hint at carelessness and indifference. Know what the company does, and highlight skills, work experience and education that apply to the position.
Maintain a positive, professional and broad-based presence on social media such as Facebook and LinkedIn; almost all employers search social media sites to vet job candidates, and your absence there will raise red flags. Also be aware that images and comments posted spur-of-the-moment can be searched out forever and come back to haunt you.
Be prepared for an interview at any time. When you submit your application, a supervisor may want to talk immediately, or the phone may ring with a call from a hiring director. Compose — and rehearse — your one-minute self-promotional speech on who you are, an achievement or two and your strengths. It's not vanity to make a good first impression. If a supervisor wants to know why she should hire you, be ready.
Always follow up with thank-you letters and calls. Even today, a letter, as well as the quick-response email, will separate you from a surprising number of the other applicants — to your advantage — and keep your name fresh in the interviewer's mind. Judicious calls display your continued interest. Writing out beforehand what you want to say helps. So does rehearsal.
Be aware that due to the usually huge numbers of applicants, most companies are able to follow up only with candidates in whom they are interested. Don't take it personally if you are not notified that you did not get the job.
Employment


NAS FALLON CIVILIAN OPPORTUNITIES
Federal Jobs
Visit www.usajobs.gov to search for Department of Defense jobs at NAS Fallon.
NAF Jobs
For information about service jobs, including openings in lodging, dining facilities, recreation areas and other non-appropriated fund positions, call MWR's human resources at 775-426-2867 or visit https://fallon.navylifesw.com/about/jobs for a list of current openings and salary information.
Exchange Jobs
Search for jobs at NAS Fallon's Navy Exchange at www.mynavyexchange.com/nex/work-for-us.
SELF-EMPLOYMENT
Small Business Resources
Learn the steps to start and grow a small business at USA.gov's Small Business website. The platform features hand-picked government websites helpful to small business owners. Learn about business taxes and incentives, financing a business, importing and exporting, federal government contracting, state business resources and more. The website also provides information on a wide range of programs and services to help veterans, women, minorities and the economically disadvantaged start or grow a business.
Nevada Small Business Development Center
The Nevada Small Business Development Center offers small business resources and workshops for those looking to start a business. For more information, go to https://nevadasbdc.org or visit the local Small Business Development Center in the Churchill County Economic Development Authority's office in Fallon at 448 W. Williams Ave., Suite 103. The CEDA can be reached at 775-423-8587. For more information on Small Business Development Center locations, as well as counseling center locations, visit https://nevadasbdc.org/who-we-are/offices.
Western Nevada Development District
Western Nevada Development District works with public and private entities to promote collaboration to address the region's economic development issues. WNDD offers a business microloan program to qualified borrowers who are interested in creating, retaining or expanding a small business. For information on loan eligibility and other program terms, visit http://wndd.org/about-western-nevada/microloan.