Support Services at NS Mayport

AMERICAN RED CROSS
American Red Cross provides services to military personnel and their families. Red Cross Armed Forces Emergency Services personnel work in more than 700 chapters in the United States, on 61 military installations around the world, and with our troops in Kuwait, Afghanistan and Iraq. Red Cross services include: emergency communications between active-duty members and their families, access to emergency financial assistance, confidential referrals to social service agencies, CPR classes, blood services, disaster assistance and volunteer opportunities.
The American Red Cross Mayport Service Center, in conjunction with the Northeast Florida Chapter Red Cross, headquartered in Jacksonville, Florida, offers a variety of educational opportunities at a discounted rate for active-duty members and their families. Adult, infant and child CPR classes are available as well as first aid, baby-sitting and basic aid training for children. Special programs for children include Whale Tales (classroom water safety) and Scrubby Bear (basic hygiene), complete with costumed characters.
The American Red Cross at Naval Station Mayport is in Building 1358 behind the bowling alley. The phone numbers are 904-246-1395 or 904-270-5241. Office hours are 8:30 a.m. to 4:30 p.m. Monday through Friday. However, assistance for emergency communications to military is available for military members and their spouses 24 hours a day by calling 877-272-7337. Military family members other than spouses can call 904-246-1395 for military emergency communications or can contact their local Red Cross office. For 24-hour disaster assistance, house fires or flooding, call our chapter's main office at 904-358-8091.
The American Red Cross has provided blood derivatives to area residents since 1987. Experienced Red Cross staff provides donors with assurance and quality service as they give the gift of life. Donors learn valuable information about their blood and receive a mini physical, which includes taking pulse, temperature, blood pressure and blood count, all to make sure it is safe for donors to donate.
Donating blood is a valuable service to our community. On average, the American Red Cross provides more than 12,500 blood derivatives to the Jacksonville community every year. A single blood donation can be separated into components and used to help save three lives. Every pint donated saves lives, yet only 5 percent of the American population donates blood. Every donation makes a difference. Almost everyone who lives to be 75 years or older will need blood at least once in their lifetime. Blood products can be used in many different ways. Red cells are used to help accident victims, surgery patients and anemic patients. Platelets are used for cancer and leukemia patients undergoing chemotherapy. Plasma is used to treat patients suffering from burns or shock.
You can donate blood as often as every eight weeks or six times a year. For more information on donating blood or to schedule a blood drive, call 800-GIVE-LIFE.
Volunteers lead your Red Cross organization. They teach classes, assist in disaster relief efforts, coordinate blood drives and provide administrative support. The Red Cross also maintains a speaker's bureau that provides staff and volunteers to speak at pre-deployment briefs, indoctrination, disaster preparedness briefs, fire prevention classes, hurricane preparedness classes and special programs for children.
NAVY-MARINE CORPS RELIEF SOCIETY
The Navy-Marine Corps Relief Society is a private, nonprofit, volunteer, service-oriented organization designed to provide, in partnership with the Navy and Marine Corps, financial, educational and other assistance to members of the naval service, retired personnel, eligible family members and their survivors when in need.
The society provides financial assistance in the form of interest-free loans or grants for transportation in the event of an emergency, basic living expenses, essential vehicle repairs, a patient's cost share of medical and dental expenses, funeral expenses, Quick Assist Loans (QALs) (active duty only) and other related services.
The society's services are provided through offices manned by trained volunteers who are familiar with the special conditions of service life. Volunteer opportunities exist for society assistants, casework counselors and other positions.
The society office is in Building 1, east side mid-building, from Massey Avenue. It is open 8 a.m. to 4 p.m. Monday through Friday by appointment. Call 904-270-5418, ext. 1504. Requests for assistance with QALs, emergencies, including emergency leave, do not require an appointment. For after-hours emergencies, contact the Red Cross at 877-272-7337.
NAVY FEDERAL CREDIT UNION
As the world's largest credit union, Navy Federal Credit Union operates a full-service office on the base at the naval station in Building 460. Office hours are 8 a.m. to 5 p.m. Monday through Friday. The telephone number is 904-241-2448.
Seven ATMs are in the immediate area. A walk-up and drive-up are at Building 460, two full-service machines are at the Navy Exchange complex off Mayport Road, and cash-dispensing machines are at the Single Sailor Facility and the NEX gas station.
Two important numbers that are available 24/7 are the Touch Tone Teller at 800-842-6328 and the Consumer Loan Line at 800-336-3333.
AIR OPERATIONS
The station's airfield is operated and maintained by Naval Station Mayport's Air Operations Department. The airfield can accommodate any DOD aircraft and conducts more than 100,000 helicopter and fixed-wing flight operations each year. Military passenger flights are available through the air terminal that processes about 2,000 passengers each year. The department also provides air traffic control services, air terminal and servicing functions for transient aircraft, field arresting gear and ground electronics maintenance.
PORT OPERATIONS
Mayport's Port Operations Department oversees the operations of the naval station's basin. The department supports ships' berthing requirements and provides firefighting support, search-and-rescue assistance, spillcleanup response, salvage assistance, piloting, tugs, emergency personnel transfers at sea and degaussing range services. Located in Building 2078, Port Operations includes the Waterfront Services, Surface Coordination, Service Craft and Administration Support divisions. More than 100 military members and civilian employees provide support to the warfighters.
NAVY MUNITIONS COMMAND CONUS EAST DIVISION DETACHMENT MAYPORT
NMC Detachment Mayport provides fleet ordnance support for U.S. Navy and U.S. Coast Guard ships homeported at Mayport, tenant commands and visiting ships. The detachment is responsible for scheduling all ships' ammunition movements and ensures compliance with explosive safety requirements during ordnance handling operations. The detachment handles and processes ordnance ranging from small-arms ammunition to Vertical Launch System Tomahawk missiles in response to warfighter ordnance requirements. In support of these ordnance operations, the detachment transports ordnance to and from the magazine area and wharves and the three helicopter squadrons at Naval Station Mayport. Other responsibilities include: inventory and on-shore load plan management of 18 earth-covered magazines and several ready service lockers; operation of Naval Station Mayport's armory and rifle and pistol range; and shipment and receipt of arms, ammunition and explosives. Additionally, the detachment coordinates and schedules the Naval Station Honor Guard, 40mm Saluting Battery, and provides military funeral honors support as directed by CNRSE.
Medical Services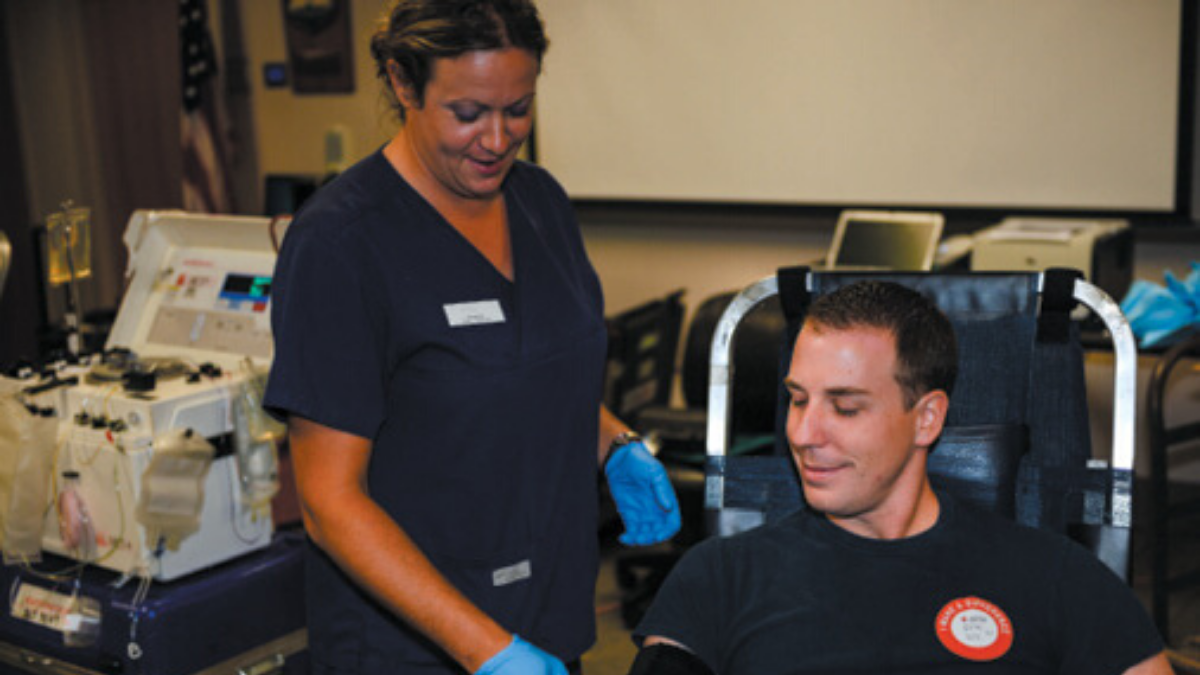 The Naval Branch Health Clinic is one of Naval Hospital Jacksonville's five branch health clinics. Our priority is to heal our nation's heroes — Marines, Sailors, Soldiers, Airmen, Guardsmen (active and retired) — and their families. Our clinic is at Building 2104 (on Massey Avenue) and includes a state-of-the-art pharmacy outfitted with the latest automated systems, a laboratory with increased in-house testing capabilities and an expanded medical records area. Branch medical, dental, community counseling, the Substance Abuse and Rehabilitation Program (SARP), physical therapy and occupational health services have been brought under one roof for added convenience of one-stop services.
If you have a primary care manager (PCM) at our branch health clinic, you're part of our Medical Home Port (Gray, Orange or Pink) team of caregivers. Led by the PCM, the team focuses on meeting your preventive, routine and urgent needs.
Convenience options include the 24/7 Nurse Advice Line, TRICARE Online Patient Portal, secure email messaging, pharmacy home delivery, and a website and app with a doctor directory.
Naval Branch Health Clinic Mayport consistently earns the Joint Commission's Gold Seal of Approval, and its Medical Home Port (Gray, Orange and Pink) teams have earned highest-level recognition from the National Committee for Quality Assurance.
WHEN ARRIVING ABOARD NS MAYPORT
Update your address (call DEERS at 800-538-9552); change to a local PCM (call TRICARE at 800-444-5445 or go to https://www.dmdc.osd/mil/appj/bwe); register at NBHC Mayport's Medical Records; and make an appointment with your new PCM.
GETTING CARE
For appointments, call 904-270-3248, or schedule online at www.tricareonline.com.
For clinical advice 24/7/365, call the Nurse Advice Line at 800-874-2273.
To make appointments online, refill prescriptions online, or connect to secure email messaging, go to the TRICARE Online Patient Portal at www.tricareonline.com. Secure email messaging (for non-urgent emails with your doctor) is also at https://mil.RelayHealth.com.
To reschedule or cancel an appointment, please call ahead. We recommend 24 hours in advance. This allows us to give your time slot to another patient who needs care.
Your Medical Home Port (Gray, Orange and Pink) teams are focused on your total health and wellness. So it's better positioned than an ER to provide urgent, routine and preventive care. In a medical emergency, call 911 or go to the nearest emergency room. NBHC Mayport does not have an ER.
For dental appointments (active duty), call 904-270-4460. For Occupational Health appointments, call 904-270-4347. For wellness classes, contact Health Promotions at 904-270-5251.
To help us improve your care experience, please submit an ICE comment at www.med.navy.mil/sites/navalhospitaljax or contact Customer Relations.
Find all of our services, phone numbers and a doctor directory on our website at www.med.navy.mil/sites/NavalHospitalJax. You can also find our free "NHJax" app on our website.
Our commitment to our patients is the driving force for us to continuously challenge ourselves to offer better access, better services and better quality for the Navy's third-largest fleet concentration and their family members. "We believe quality health care must be provided in an atmosphere of service, professionalism, compassion, teamwork, trust and respect," so we ask that you please help us support our Navy Medicine guiding principles by emailing us your comments, suggestions and insight to our Customer Service Department at MYPTCustomerService@sar.med.navy.mil, or you can contact us by calling the CO's Care Line at 904-542-CARE (2273). We want to be your provider of choice!
For updates regarding TRICARE, services and pharmacy services, visit our website www.med.navy.mil/sites/NavalHospitalJax.
TO OUR PATIENTS
We are strictly an outpatient clinic and not an emergency room. For treatment requiring more urgent care, please seek your closest treatment facility with the appropriate TRICARE authorization. All emergency ambulance services, on or off base, can be reached by calling 911. Secondly, your care is important to us, so it is essential that you show up for scheduled appointments so that we may follow your care. This past year we experienced more than 11,000 no-shows, which reflects an average loss of $60,000 per month. Thirdly, we ask that our patients adhere to the SOPAMYPTINST 5440.3F instruction for civilian attire when visiting the clinic. The information desk has a complete listing of clothing not permitted in the clinic. Lastly, the uniformed services ID card is required to establish eligibility for medical care. Please be sure to always bring your ID card or you may be refused nonemergency treatment.
Routine Clinic Information
Telephone 904-270-4444 or 4446
7 a.m. to 4 p.m. Monday through Friday
Central Appointments Line
Telephone 904-270-3248
Toll Free Naval Hospital
Jacksonville 800-529-HOSP (4677)
8 a.m. to noon Monday through Sunday and holidays
It is very important that you arrive at least 15 minutes early for your appointment. This allows time to fill out any additional paperwork and be assessed by our support staff prior to seeing a health care provider (i.e., height, weight, temperature, blood pressure, etc.). If you are late, you may have to reschedule to avoid any inconvenience to other patients.
Nurse Advice Line
Telephone 800-874-2273
Available 24 hours a day, 365 days a year nationwide.
Health Benefit Advisers
Telephone 904-270-4255
Toll Free 800-444-5445
Website www.tricare.mil
8 a.m. to 7 p.m. Monday through Friday
On-site counselors are available 7:30 a.m. to 3:30 p.m. Monday through Friday
Patient Contact Representatives
Each clinical department has a customer service representative for added patient convenience, or you can reach us at 904-270-4400. The CO's Care Line is 904-542-CARE (2273), or email us at MYPTCustomerService@sar.med.navy.mil.
TRICARE
Under DOD's TRICARE health benefits program, families and retirees can choose from TRICARE Prime and Select (as well as TRICARE Young Adult and dental plans).
TRICARE
TRICARE Active Duty Family Member Dental Plan
https://tricare.mil/tdp
www.uccitdp.com
TRICARE Claims Assistance
https://tricare.mil/claims
TRICARE for Life
https://tricare.mil/tfl
TRICARE Pharmacy Home Delivery
www.express-scripts.com/TRICARE
TRICARE Retiree Dental Plan
www.tricare.mil/CoveredServices/Dental/TRDP
FLEET MEDICAL LIAISON
Telephone 904-270-4245
The Fleet Liaison Program is primarily responsible for ensuring the health, well-being and readiness of the operational forces. The program works in conjunction with Regional Support Group-Medical and Naval Hospital Jacksonville, providing resources to ships homeported in Mayport and all visiting Coast Guard and naval ships.
Ancillary services (laboratory, radiology, pharmacy and preventive medicine).
Medical coverage for weekends and holidays.
Sexually transmitted disease clinic.Medical consultation and specialty care.
Commands are kept abreast of the progress, treatment and disposition of their hospitalized active-duty personnel.
SICK CALL FOR ACTIVE DUTY ASHORE, COAST GUARD & VISITING SHIP PERSONNEL
Telephone 904-270-4220
7:30 to 9:30 a.m. Monday through Friday, 8 to 11 a.m. Saturday
Medical record and uniform required.
Same-day acute appointments call central appointments at 904-542-HOSP (4677).
ACTIVE-DUTY HOMEPORTED SHIP PERSONNEL
Appointments at Regional Support Group-Medical (RSG-Medical) and BHC Mayport are obtained through your independent duty corpsman on the ship.
EXCEPTIONAL FAMILY MEMBER & OVERSEAS SCREENING
Telephone 904-270-4386
7:30 a.m. to 4 p.m. Monday through Friday
The Exceptional Family Member Program (EFMP) is a Navywide program that identifies medical, mental health and special education needs of family members and allows assignment consideration of those needs when an active-duty family is transferring. This program is open to family members of active-duty personnel who have physical, emotional or other disability or special education needs, are enrolled in DEERS and are residing with their sponsor. If you think you may qualify for EFMP, check with our EFMP coordinator.
Overseas screening is required for active-duty personnel and their families when they receive orders to an overseas location, isolated duty or sea duty. To better serve you, the process should begin immediately upon receipt of orders.
MEDICAL RECORDS
Telephone 904-270-4242
7 a.m. to 4:30 p.m. Monday through Friday, 8 a.m. to noon weekends and holidays
If you are new to the area or are a new military family member, we ask that you stop by the medical records department. Family member and retiree medical records should be turned in and a record made if necessary.
Medical records are, by law, the property of the United States government and must remain at the clinic at all times. This system ensures that all medical information and laboratory and test results will be promptly filed in your record and that your record will be automatically sent to any clinic when you have an appointment.
You may request a copy of your medical record or have your records transferred to another Military Treatment Facility (MTF) by completing a request at the medical records department. Family member outpatient medical records may be hand carried to the next MTF with a copy of the PCS orders and the appropriate medical release. Outpatient medical treatment records of an adult family member or spouse may be released to the sponsor of a spouse, provided written authorization by the patient is given.
Requests for medical information from insurance carriers or attorneys should be made in writing. Allow 30 days for processing.
DEFENSE ENROLLMENT ELIGIBILITY REPORTING SYSTEM (DEERS)
Telephone 800-538-9552
8 a.m. to 5 p.m. Monday through Friday (Pacific Time)
Legal documentation such as marriage certificates, birth certificates or adoption papers must be presented by the sponsor in person to enroll family members. Without DEERS enrollment, family members may be denied health benefits other than emergency care.
If sponsors of family members have any questions about benefits or DEERS enrollment, they can call the DEERS beneficiary telephone number where they are able to update their address information. All other changes must be made at a Personnel Support Detachment (PSD). The naval station's PSD is in Building 298. DEERS information is available. Telephone: 904-270-7614, ext. 300/301. Hours are 7:30 a.m. to 4 p.m. Monday through Friday.
COMPOSITE HEALTH CARE SYSTEM (CHCS)
CHCS is a DOD-wide computerized registry of all military beneficiaries in the U.S. armed forces. Registration is mandatory for all beneficiaries, active-duty personnel, reservists, retirees and their family members. For more information, visit the medical records department.
PHARMACY
Call-in refills 800-NAV-PHAR (628-7427)
Telephone 904-270-4205
Outpatient Pharmacy
7:30 a.m. to 6 p.m. Monday through Thursday
7:30 a.m. to 4 p.m. Friday
8 a.m. to 11 a.m. Saturday
7:30 a.m. to 4 p.m. Monday through Friday (Civilian Scripts)
8 a.m. to 11 a.m. Saturday (Civilian Scripts)
Drive-thru
7:30 a.m. to 4:30 p.m. Monday through Friday, closed weekends and holidays
New Prescriptions
All new prescriptions will be filled and dispensed to the patient or their authorized agent (authorized agents must be at least 18 years old), at the time prescription is dropped off. Additionally, if the patient is 18 years old or older the authorized agent must have the patient's ID card or a front and back photocopy of it to receive the medication. This policy applies to refills also.
New prescriptions can also be dropped off for next business day pickup by utilizing the drop-off box on the first floor at the base of the stairs in the clinic lobby; prescriptions will be available after 9 a.m. through the pharmacy drive-thru. Telephone prescriptions are not authorized, from any source, to be filled by the pharmacy. In the best interest of your health, please remember new prescriptions must be presented in a timely manner based on the original date the prescription was written. A valid ID card is required for all patients who are 18 years and older.
Refills
E-Scripts can be called ahead to have filled. All refills are done using the pharmacy's automated refill system. The service is available 24/7. Prior to calling, you should have the prescription number(s) and the sponsor's Social Security number available. In order to expedite our new prescription service we cannot accept walk-in refill requests at our service window. If you are out of medication, sufficient supply will be made available until your refill is ready. Please help us serve you better by phoning in refills up to 14 days before you run out of the medication. Also, any refills remaining on non-controlled substance prescriptions will expire one year from the original date of filling. For controlled substance prescriptions, the expiration date is six months or after five refills.
Formulary
The pharmacy will fill new prescriptions written by military and civilian physicians as long as the medication is on our formulary, a list of medications available for dispensing. Visit our website to get the latest formulary listing at www.med.navy.mil/sites/NavalHospitalJax.
Mail-order Pharmacy
This service is currently available to active-duty personnel and all TRICARE-eligible beneficiaries. Several benefits of this program include home delivery or other temporary address, low copayments, free shipping and handling, no claim forms, the ability to order up to a 90-day supply of noncontrolled medications or up to a 30-day supply of controlled medications as prescribed, and you can even telephone in your refills.
SERVICES
The following is a list of our services and a brief description, the location and hours of operation. All services are in Branch Health Clinic, Building 2104, and hours of operation are 7 a.m. to 4:30 p.m. unless otherwise indicated.
Aviation Medicine/Physical Exams
Telephone 904-270-4343/4441
Provided for active-duty personnel. Conducts sick call for HSL and aviation community Monday through Friday.
Case Management
Telephone 904-270-4293/4294
Available for patients requiring assistance and coordination of health care, as well as disease management for diabetes and high cholesterol. Primary care provider referral needed.
Clinical Preventive Services (formerly PPIP)
Telephone 904-270-5251, ext. 16
A registered nurse health educator provides a review of the beneficiary's medical record, making health care recommendations based on the individual's age, sex and identified risk factors to improve their health and quality of life.
Family Practice Clinic
Telephone 904-270-4220/4270
Provides most routine services for patients of all ages. Active-duty and Prime enrollees have first priority and access to care. Services provided include: acute care, women's health, men's health, immunizations, and treatment of minor injuries and burns, in addition to treating the majority of common illnesses from cold and sinus infections to high blood pressure and diabetes. Additional services include school physicals and Women, Infants and Children (WIC) physicals.
Immunization Clinic
Telephone 904-270-4305
7:30 a.m. to 4 p.m. Monday through Friday
Offers immunizations for childhood diseases and overseas travel, as well as required immunizations for active-duty military personnel. Patients PCSing to the area should bring their children's shot records with them for the initial visit.
Industrial Hygiene Department
Telephone 904-270-4314
Exists to help identify and prevent workplace-related illness, and thus supplement military and civilian readiness, by providing thorough services to its customers.
Laboratory
Telephone 904-270-4302
Performs tests ordered by Military Treatment Facility providers. Lab results cannot be given to the patient. You must contact the provider who requested the test for your results.
Mental Health
Telephone 904-270-4280
7:30 a.m. to 4 p.m. Monday through Friday
Open to active-duty personnel only by consultation from health care provider. Nonactive-duty Prime patients should contact one of our health benefit advisers at 904-270-4255.
Minor Surgery
Telephone 904-270-4402/4270
8 to 10:30 a.m. and 1 to 2:30 p.m. Thursday only
Provides dressing changes, suture removal and wound checks on a walk-in basis. Patients must have their outpatient record, with documentation from a health care provider on the area to be treated.
Obstetrical Clinic
Telephone 904-270-4270/5018
8 a.m. to 4 p.m. Monday through Thursday
Provides outpatient obstetrical and prenatal care to active-duty female Sailors and all eligible beneficiaries, by both clinic and naval hospital health care providers. For information on prenatal and prepared childbirth classes, please call the prenatal nurse educator at 904-542-7428.
Occupational Medicine
Telephone 904-270-4345/4347
7 a.m. to 3:30 p.m. Monday through Friday
Provides comprehensive physicals and emergency diagnosis and treatment for illness or injury occurring on the job for civil service and DOD civilian staff. On-the-job injuries can be reported to Occupational Health during normal working hours. A dispensary permit is required for injuries or illnesses.
Optometry Clinic
Telephone 904-270-4328
Provides comprehensive eye exams, as well as diagnosis and treatment of ocular diseases. Care is available for active-duty personnel and on a limited basis for Branch Health Clinic Mayport TRICARE Prime enrolled family members, if referred by their Primary Care Manager.
Pediatrics
Telephone 904-270-4210
7:30 a.m. to 4 p.m. Monday through Friday, 8 a.m. to 4:30 p.m. weekends and holidays
Staffed by three full-time pediatricians who provide treatment for chronic and acute childhood illnesses and minor injuries. Services also include school physicals and Women, Infants and Children (WIC) physicals. In addition, referrals can be obtained from these providers to specialists when necessary.
Physical Therapy Clinic
Telephone 904-270-4265
7 a.m. to 4 p.m. Monday through Friday
Provides services for active-duty personnel by referral from Primary Care Manager and Branch Health Clinic Mayport TRICARE Prime enrolled family members of active-duty personnel and retired service members when referred by their Primary Care Manager.
Services available include a wide range of therapeutic exercise programs and modalities, including electrical stimulation, hot and cold packs, hydrotherapy, ultrasound and paraffin therapy.
Preventive Medicine
Telephone 904-270-4346
Promotes continuous Force Protection of all DOD and Coast Guard populations aboard the naval station through management of environmental and public health programs.
Radiology
Telephone 904-270-4223
Performs routine X-ray studies requested by military providers only. Requests from civilian providers cannot be honored.
Sports Medicine
Telephone 904-270-4265
Provides services to active-duty and dependent personnel by consult from a military provider only. Services include examination, treatment and aid in weight loss and gain, strength conditioning, rehabilitation, osteopathic manipulation therapy and dynamic biomechanical condition programs, and further diagnoses of knee, ankle, shoulder and back injuries.
Substance Abuse Rehabilitation Program (formerly CAAC)
Telephone 904-270-4280
7:30 a.m. to 4 p.m. Monday through Friday, urgent appointments available upon request
Provides drug and alcohol screening and assessments, as well as outpatient treatment and continuing care program for all active-duty and family member TRICARE Prime enrollees and retirees.
Wellness "Health Promotion by the Ocean"
Telephone 904-270-5251
Location: Building 2050
Responsible for assisting active-duty personnel with Force Protection and DOD beneficiaries in achieving their goal of optimum health. We offer preventive health appointments to assist beneficiaries in identifying and preventing health risks. Our program provides screening and education on blood pressure; tobacco cessation; lowering cholesterol levels; and exercise, nutrition and weight management. Lifestyle Change classes are offered to promote healthy lifestyle changes.
DENTAL CLINIC
Telephone 904-270-4460
7 a.m. to 4 p.m. Monday through Thursday, 7 a.m. to 1 p.m. Friday
The Dental Clinic provides dental care to all active-duty personnel stationed in the Mayport area. The Dental Clinic is on the second floor of Naval Branch Health Clinic in Building 2104. Family members of active-duty personnel are strongly encouraged to enroll in the government-sponsored dental insurance plan to receive high-quality, cost-effective dental care from participating dentists in the community. Please contact the Personnel Support Detachment (PSD) or the Dental Clinic for details and visit the TRICARE online website at www.tricare.mil for dental benefit coverage information.
All treatment is scheduled on an appointment basis, including dental examinations, routine dental treatment and dental specialty care; emergency visits are on a walk-in basis. Call 904-270-4460 during regular hours of operation for appointments. It is very important that you arrive 15 minutes early for your appointment. If you are unable to keep your scheduled appointment, please call 24 hours in advance to cancel. Contact the duty dental technician at 904-270-4446 for after-hours emergencies.
Religious Services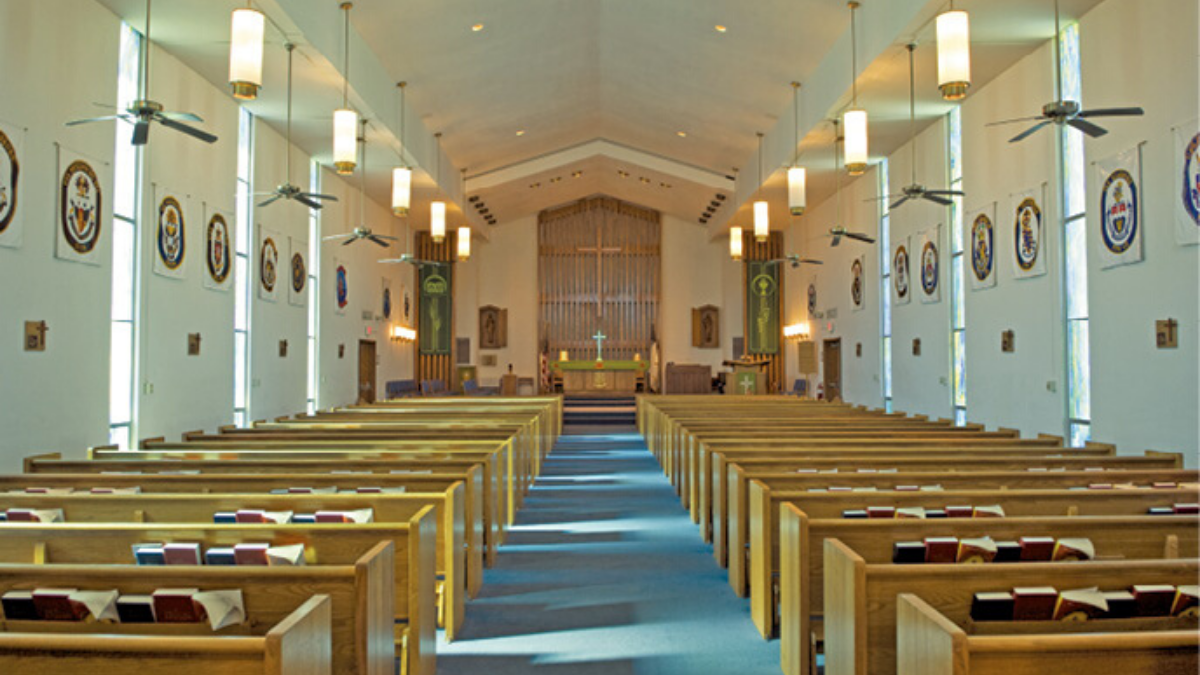 The base chapel complex is in Building 350. It includes a main chapel that seats 400, multipurpose classrooms, religious education spaces, a small kitchen and fellowship hall. These spaces can be reserved for command and special events by contacting the staff at 904-270-5212.
Roman Catholic and Protestant worship services and religious education programs are held each Sunday and on special religious holidays. Roman Catholic Mass is at 9 a.m., and Protestant worship at 10:30 a.m. Religious education classes are held at 9:15 a.m. for Protestants and 10:30 a.m. for Roman Catholics. Contact the chapel office for updates to this schedule.
Weekday programs include:
Women's Bible Study, 9:30 a.m. Wednesday.
Catholic Youth Group, contact DRE for time and place.
Protestant Chapel Choir Rehearsal, 7 p.m. Wednesday.
Women's Prayer Breakfast, 9 a.m. second Saturday each month.
Men's Prayer Breakfast, 9 a.m. third Saturday each month.
Annual events include:
Christmas and Holy Week/Easter worship services.
Easter sunrise services.
Protestant Chapel Choir Christmas and Easter Cantata.
Programs:
Community service projects.
Vacation Bible School.
Chaplains are available for religious, personal and family counseling, to conduct training and to speak at special events. Baptisms and weddings are arranged with each chaplain individually. Appointments can be made by calling the chapel office at 904-270-5212. In case of emergencies after normal operating hours, a chaplain can be reached by calling the duty chaplain cell phone at 904-219-8004.
CHAPLAIN'S RELIGIOUS ENRICHMENT DEVELOPMENT OPERATION (CREDO)
CREDO is a part of Spiritual Fitness Division SE. CREDO programs provide free retreat opportunities for active-duty personnel, dependents, retirees and DOD civilians. Personal growth retreats and marriage enrichment retreats are offered on a regular basis throughout the year. Personal growth retreats provide individuals the opportunity to better understand themselves and the chance to develop a new perspective on life. Marriage enrichment retreats help married couples increase intimacy through weekend activities designed to enhance communication and provide quality time together. Other retreats include spiritual development retreats and team-building retreats. For registration or information, contact your chaplain or call the CREDO office at 904-270-6958.
Child Development

SCHOOL LIAISON OFFICER
Located in Building 1, the School Liaison Officer (SLO) serves as the primary link between schools, Commanders and military parents pertaining to K-12 educational issues. The job of the SLO involves informing and linking military families to the resources and information needed to maximize educational opportunities to ensure academic success for all military children.
Navy SLO education professionals work closely with school administrators to foster a positive and mutually beneficial relationship between schools and the military community, all for the sake of the military child. Contact the Naval Station Mayport SLO at 904-270-6289, ext. 1305.
CHILD DEVELOPMENT CENTERS
At Naval Station Mayport, providing quality child care to the Navy's "smallest" fleet is a top priority. The staff of the Child Development Center (CDC) believes that each child is an individual of great worth and that each day of a child's life leads toward the growth and development of a healthy, intelligent and contributing member of society.
The CDC program is based on the National Association for the Education of Young Children's guidelines on Developmentally Appropriate Practice in Early Childhood Programs. We strive to meet the needs of and promote the physical, social, emotional and cognitive development of the children, while responding to the needs of the family. The caregivers in the children's classroom are trained to implement a developmentally appropriate plan for your child. A weekly curriculum plan will be posted in each classroom so that you will know what to expect for your child daily.
Activities that your child will be given the opportunity to participate in include: creative art; music; fine and gross motor development; sand and water play; songs and finger plays; story times; promotion of a positive self-image; readiness skills for math, reading and writing; dramatic play; and many activities to promote positive social skills. The children have a great deal of freedom in selecting from many different activities in which there are no right or wrong answers. All children, regardless of the program (i.e., full-time, drop-in, Florida's Voluntary Prekindergarten program) will have the same opportunities to engage in the various activities while they are at the center. We will strive to encourage, challenge and assist each child to grow as fast and as far as possible by meeting the needs of each child and building a positive self-concept and sense of control over one's own identity. The child care program is accredited by the National Academy of Early Childhood Programs. The academy administers a national, voluntary, professionally sponsored accreditation system for all types of schools and child care centers. The academy is a division of the National Association for the Education of Young Children, the nation's largest organization of early childhood educators.
The status of the sponsor determines eligibility of children to enroll in Navy Child Development Programs. Eligibility is based on the parent who has physical custody of the child. Family types and priorities include:
Active-duty single parents with custody and active-duty dual military parents. This priority includes all services, Coast Guard, reservists on active duty and reservists in training who fall into this family type. Additional categories of children who fall into the top-priority status are:

Wounded Warriors.
Fallen Warriors.
Individual Augmentees (IA).
Ombudsmen (performing official duties).

All other active-duty personnel with a full-time working spouse or spouse who is a full-time student. This priority includes all services, Coast Guard, reservists on active duty and reservists in training who fall into this family type. Children of CNRSE Navy Child and Youth Program employees will fall into this category if the employee has been employed by that program for a minimum of six continuous months. Child Development Home Care providers do not qualify for care in CDCs except in emergencies. An exception may be made to allow Child Development Home Care providers' children to attend state-funded prekindergarten classes in the CDC.
Installation DOD civilian personnel paid from appropriated or nonappropriated funds — single, with a full-time working spouse or with a full-time student spouse. CYP employees may be part-time or flexible; other DOD civilians must be employed on full-time basis to be eligible for full-time spaces. Flexible and part-time CYP employees as well as part-time DOD may use hourly care.
Full-time installation DOD contract employees, as applicable — single, with a full-time working spouse or with a full-time student spouse.
Other active-duty and civilian employees. If the need for all care for the previous priorities has been met, child care may be supported for other active-duty and civilian personnel, i.e., those with a nonworking spouse. If the spouse is unemployed at enrollment or becomes unemployed and the program has a waitlist of eligible patrons needing child care, the family will be given 90 days to secure new employment to maintain care.
Military retirees' children are only eligible for care in CYP programs when a specific written waiver citing the National Defense Authorization Act (NDAA) of 2000, Sec. 1799, has been approved by CNIC CYP.
STAFF TO CHILD RATIOS
0 to 12 months 1 adult to 4 children
12 to 24 months 1 adult to 5 children
24 to 36 months 1 adult to 7 children
36-plus months 1 adult to 12 children
Navy staffing ratios are based on current philosophies of developmentally appropriate practice. These limits will not be exceeded. These regulations are necessary to ensure a safe and healthy environment with ample supervision. The Child Development Center staff members are trained in each area of developmental care as well as in basic first aid and CPR.
Florida's Voluntary Prekindergarten (VPK) program follows the Duval County School Calendar. Voluntary Prekindergarten is a free, voluntary and high-quality entitlement program for all children who are 4 on or before Sept. 1 of the school year and reside in Florida. The mission of VPK is to prepare children for kindergarten with an emphasis on early literacy and oral language skills.
Sometimes, child care is not immediately available because of waiting lists. In order to give parents the best service possible, MWR certifies Child Development Home Care providers. For information, call 904-247-7740.
Hours of Operation
Building 2287 904-241-4507
Building 1960 904-247-7740
5 a.m. to 7 p.m. Monday through Friday, closed federal holidays
VPK Only, Building 2287 — Off Base
Morning Session: 8:30 to 11:30 a.m. Monday through Friday
*There is a fee for wrap-around care 5 to 8:30 a.m. and 11:30 a.m. to 7 p.m. Monday through Friday.
Should you need the use of the center on a drop-in basis, reservations can be made at either location. Both Building 2287 and Building 1960 serve infants through children 5 years of age. Drop-in services are offered on a daily space-available basis. Meal service is provided to all of the children in the CDC. If your child is in a CDC during mealtime, he or she will be served. The CDCs operate under the guidance of the USDA Food Program, and appropriate portions are served in accordance with the age of the child and various food groups. We hope that your child enjoys his or her stay at the CDC and that you will be pleased with the services offered. Remember that you are invited to tour the facilities or visit your child at any time during the day. If you have any questions concerning the CDC, please call us at 904-247-7740.
Navy Exchange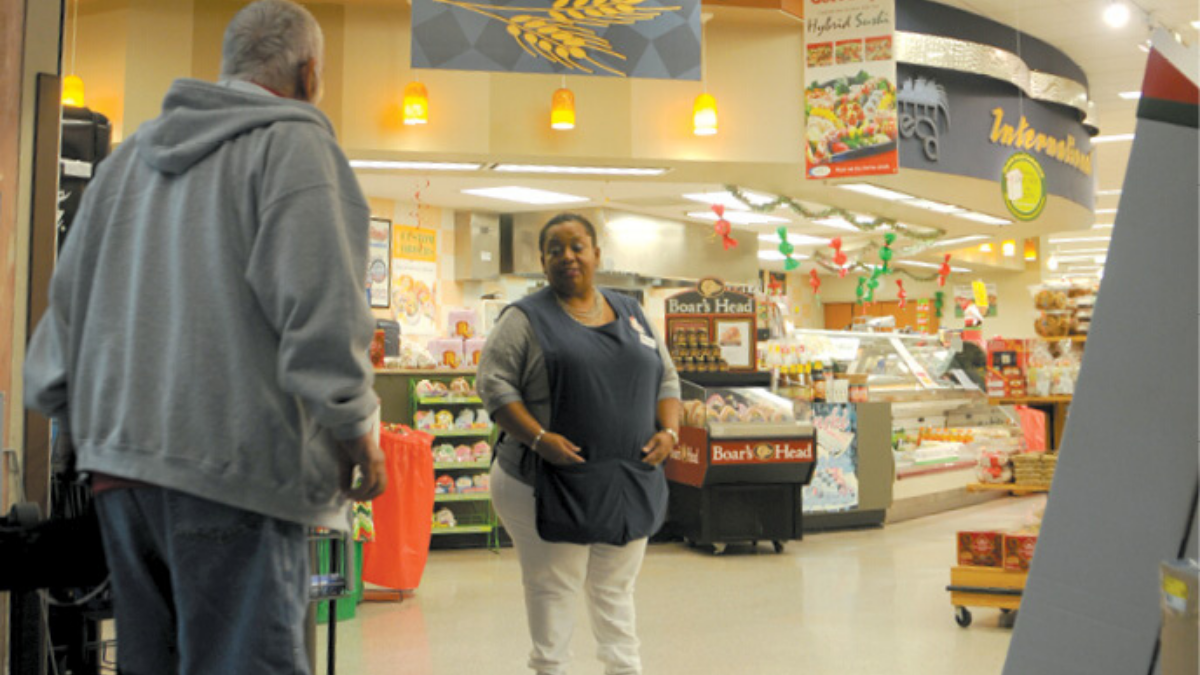 The Navy Exchange (NEX) has several locations offering services to patrons. The Main Exchange Mall (Building 1900) at 2292 Mayport Road, behind the Pan Am Shopping Center, offers a wide range of merchandise and services, including clothing, housewares, cameras, jewelry, small appliances, furniture, toiletries, school and office supplies, stereo equipment, toys, sporting goods, computers, and garden and pool supplies. Services include a flower shop, laundry and dry cleaning service, a barbershop, a beauty salon and an optical shop. The NEX is open 9 a.m. to 6 p.m. Sunday and Monday and 9 a.m. to 8 p.m. Tuesday through Saturday. It is open 10 a.m. to 6 p.m. on all holidays, excluding Thanksgiving and Christmas.
The Fleet Store (Building 1264) on Massey Avenue offers a Uniform Center, a tailor shop, dry cleaning service, beverages, beer, wine, convenience store items, Navy Pride clothing and novelty items, men's fashion and men's and ladies active wear. It is open 6:30 a.m. to 9 p.m. Monday through Friday, 9 a.m. to 5 p.m. Saturday and 10 a.m. to 4 p.m. Sunday. The Fleet Store is closed Thanksgiving and Christmas. Enterprise Car Rental is at the Fleet Store, and they also have an online service. Their hours are 7:30 a.m. to 6 p.m. Monday through Friday and 9 a.m. to noon Saturday. The services mall (Building 1397) offers a barbershop, a laundromat, Subway, Taco Bell and Phil-Am food outlets.
The General Nutrition Center (GNC) inside the Fleet Store offers a variety of nutrition for your needs. It is open 7 a.m. to 6:30 p.m. Monday through Friday and 10 a.m. to 4 p.m. Saturday and Sunday.
The Gas Station (Building 2039) on Maine Street offers gasoline and diesel fuel sales, a car wash, beverages, beer, wine and convenience store items. The store hours are 6 a.m. to 9 p.m. Monday through Friday, 7 a.m. to 7 p.m. Saturday and 8 a.m. to 6 p.m. Sunday.
The Auto Care Center (Building 265) on Massey Avenue offers a complete car care center, including servicing and repairing of vehicles by ASE-certified mechanics, tire and battery sales, and a retail store offering automotive supplies. The store hours are 8 a.m. to 5 p.m. Monday through Friday and 8 a.m. to 1 p.m. Saturday. It is closed Sunday and holidays.
COMMISSARY
Mayport Commissary provides groceries to military personnel, retirees and their families in a safe and secure shopping environment. Authorized patrons can select from more than 16,000 products purchased at cost plus a 5 percent surcharge, which covers the cost of building new commissaries and modernizing existing ones. Mayport was the direct result of surcharge funds, undergoing a $12 million renovation project completed in October 2006. Shoppers save an average of 30 percent or more on their purchases compared to commercial prices, savings worth about $2,700 annually for a family of four. A core military family support element, and a valued part of military pay and benefits, commissaries contribute to family readiness and enhance the quality of life for America's military families. Mayport Commissary has a full-service deli and bakery and fresh seafood department. The commissary is co-located with the Navy Exchange at 2294 Mayport Road and is open six days a week, 9 a.m. to 7 p.m. Tuesday through Friday and 9 a.m. to 6 p.m. Saturday and Sunday. Disabled patrons may begin shopping 30 minutes prior to commissary opening.
Fleet & Family Support Center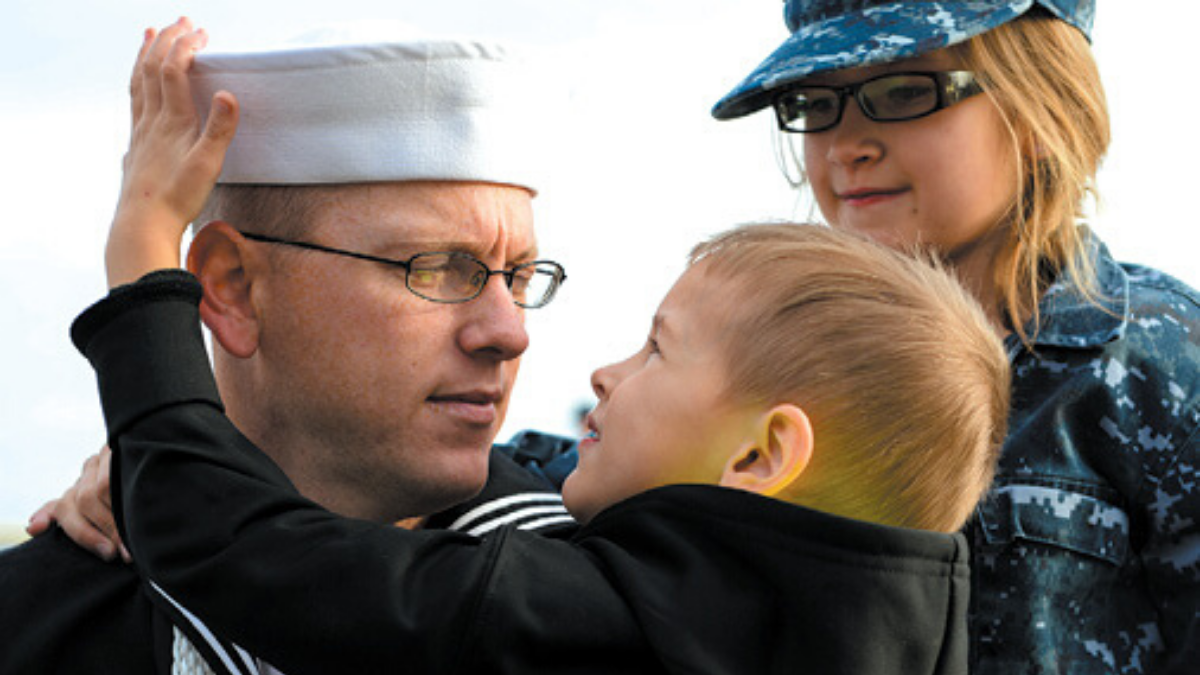 The Naval Station Mayport Fleet & Family Support Center (FFSC) is part of the tri-site organization consisting of Naval Air Station Jacksonville FFSC and Naval Submarine Base Kings Bay FFSC. The FFSC serves active-duty members, retired personnel and family members with programs and services to enhance their quality of life. FFSC is in Building 1 on the corner of Massey Avenue and Baltimore Street. You may reach the FFSC by calling 904-270-6600, DSN 960-6600 or toll free 800-626-5084. Hours of operation are 7:30 a.m. to 4 p.m. Monday through Thursday and 7:30 a.m. to 3 p.m. Friday. Services available include:
COUNSELING
Short-term, individual, family, marriage and child counseling are offered at FFSC. Licensed counselors understand the stresses of military life and are aware of civilian resources available to assist military members and their families. Counselors are available to assist with crisis intervention, stress debriefings and educational classes, upon request.
DEPLOYMENT SUPPORT PROGRAMS
FFSC plays a key role in the deployment preparation process by assisting commands in getting crew and family members ready for each phase of a deployment. The program educates both service members and spouses as to the stressors and typical problems encountered. FFSC offers deployment briefings, resource training, workshops and referral services for family support groups, return and reunion programs, and a variety of other support services.
EXCEPTIONAL FAMILY MEMBER PROGRAM (EFMP)
The FFSC EFMP liaison provides assistance with EFMP enrollment, locating local military and civilian resources, special education assistance, social and support groups, treatment providers and information about local disability services.
FAMILY ADVOCACY PROGRAM (FAP)
FAP addresses child and spouse maltreatment, including prevention, education, intervention, assessment and treatment. FAP briefings and command consultations are available upon request. All efforts are geared toward victim safety and protection, offender accountability and rehabilitation. Key personnel training for E-7s and above is offered quarterly.
INFORMATION AND REFERRAL (I&R)
This program is one of the primary functions of the FFSC. The I&R specialist can assist with finding answers to questions or provide the resources and referrals appropriate to your needs in both military and civilian communities.
LIFE SKILLS EDUCATION CLASSES AND WORKSHOPS
Classes and workshops are available to all active-duty members and their family members. Stress and anger management, parenting, expectant parent, employment, financial, transition and resource awareness for leadership are a few of the many classes offered.
NEW PARENT SUPPORT PROGRAM (NPSP)
FFSC has programs in place to help service members and spouses adjust to parenthood. The NPSP is a voluntary early intervention program focused on bonding, enrichment, communication and understanding between parents and their children. Services include home and hospital visitations, prenatal education and support, referral to community resources, developmental assessments and telephone consultations.
OMBUDSMAN PROGRAM
FFSC serves as a resource for ombudsmen in areas such as coordination of ombudsmen training, aid to ombudsmen support groups and assistance for commands in the effective use of their ombudsmen.
PERSONAL FINANCIAL MANAGEMENT (PFM)
The financial education program provides consumer information, referrals and counseling that emphasize long-term financial responsibility to military members and their families. Assistance is given through instruction on sound money management, debt management, savings, investing and retirement planning.
RELOCATION ASSISTANCE PROGRAM (RAP)
This program provides counseling services designed to provide information and guidance for all relocating military members and their families. It includes a spouse orientation workshop (Military Spouse 101), relocation counseling, a worldwide duty station library and welcome aboard packets. RAP also provides quarterly command sponsor training at FFSC and upon request by commands.
SEXUAL ASSAULT PREVENTION AND RESPONSE PROGRAM (FORMERLY SAVI)
The Sexual Assault Prevention and Response Program provides education and awareness training in the prevention of sexual assaults and command training on how to report incidents. The program also provides victim advocacy, resources, referrals and support services for recovery and rebuilding. To schedule training or ask questions regarding this program, please contact 904-542-2766.
SPOUSE EMPLOYMENT ASSISTANCE PROGRAM (SEAP)
SEAP provides employment counseling and assistance for military spouses and retiring military personnel. This program focuses on preparation for the job search and also provides job referral services. A job fair is scheduled and publicized several times a year.
TRANSITION ASSISTANCE PROGRAM (TAP)
TAP is a cooperative effort between the departments of Defense, Labor and Veterans Affairs. It is designed to provide transition counseling, computerized job listings and a resource library. A three-day Transition Assistance Workshop (job search and transition seminar for separating and retiring personnel and spouses) is offered monthly.
VICTIM SERVICES
Victim advocates provide personal assistance to victims of spouse abuse. They can assist victims with protection injunctions and court appearance support. The advocates have a vast knowledge of available community resources and services for families involved in domestic violence.
VOLUNTEER OPPORTUNITIES
The FFSC has many volunteer opportunities available to interested individuals. Volunteer activities are coordinated through the FFSC volunteer coordinator.
Other Services

FIRE DEPARTMENT
Mayport's fire department provides full emergency services around the clock to the naval station and its tenant commands. The department provides fire prevention services, including annual housing inspections for on- and off-base units. A fully staffed engine company responds with medical personnel to all medical emergencies. Blood pressure checks are available on a walk-in basis at the fire department in Building 365. All base housing occupants should dial 911 for emergencies. For nonemergency information, call 904-270-5334.
MAIL SERVICE
Naval Station Mayport has a full-service post office, operated by the U.S. Postal Service, in Building 460, adjacent to the Navy Federal Credit Union. The hours of operation are 9 a.m. to 4 p.m. Monday through Friday. The U.S. Postal Service processes all incoming mail for the Mayport military complex, including ships. They offer customer service similar to that provided at any branch of the U.S. Postal Service. Mail drop boxes are located throughout the base. Naval station housing residents, both on and off base, receive their mail at their quarters; single or unaccompanied Sailors can receive their mail through their departments or commands. To ensure your mail is addressed properly, request the mailing address to your new department or command, including the P.O. Box number, through your sponsor. Give this change of address information to your servicing post office before detaching your old duty station.
By law, those personnel living in government housing or off-base housing are not authorized to receive mail at their work center. The commanding officer, Naval Station Mayport, may make exceptions to this policy for those service members who, because of their assignment, receive professional papers, journals and other job-related materials or whose duties prohibit their ability to receive mail daily at their quarters address.
The U.S. Postal Service rents mail boxes for those personnel who wish to do so. The nearest facility that rents boxes is the Atlantic Beach post office on Mayport Road. For additional information on P.O. Box rentals, please call 800-275-8777. For any questions regarding military postal services at Naval Station Mayport, call 904-270-5769.
REGION LEGAL SERVICE OFFICE SOUTHEAST, DETACHMENT MAYPORT
Region Legal Service Office Southeast (RLSO SE), headquartered in Jacksonville, Florida, provides legal advice to client commands throughout the Southeast United States and Guantanamo Bay, Cuba. The mission of RLSO SE is the expeditious processing of courts-martial prosecutions and providing command services advice to commands throughout its area of responsibility. RLSO SE, Detachment Mayport is in Building 1868 on Baltimore Street. The hours of operations are 8 a.m. to 4 p.m. Monday through Friday by appointment. Walk-in legal assistance is provided 8:30 a.m. to 11 a.m. Monday, and power of attorney assistance is provided 8 a.m. to 3 p.m. Monday, Thursday and Friday. For more information, call 904-270-5445.
NAVAL OFFICERS' SPOUSES' ASSOCIATION
The Naval Officers' Spouses' Association of Mayport (NOSA) provides a social and educational atmosphere for officers' spouses attached to Mayport commands. NOSA is a great way to get to know some terrific people. The spouse of any military officer, active duty or retired and any branch of service or foreign military, is invited to join NOSA of Mayport. Annual membership dues are $25, and our meetings and events run September through May. NOSA has a long history of supporting Mayport by raising funds for area charitable organizations and scholarships. The NOSA Scholarship Program gives various awards to dependents of active-duty or retired Navy, Marine Corps or Coast Guard service members who have served at least one tour of duty (or currently serve) at Naval Station Mayport or the former Naval Air Station Mayport. If you would like to join NOSA, if you have questions, or if you would like to know more about applying for our scholarships, please visit our website www.facebook.com/MayportNOSA.
NWCA NEARLY NEW THRIFT SHOP
The Nearly New Thrift Shop aboard Naval Station Mayport is owned and operated by the members of Navy Wives Clubs of America, Mayport No. 201. NWCA is a nonprofit organization comprised chiefly of wives of enlisted Navy, Marine Corps and Coast Guard personnel. Membership is also open to those who have the same aims and goals as the organization but who do not qualify for regular membership (e.g., associate, spouse, etc.). NWCA was chartered through the state of California in 1936, and a federal charter was obtained in 1985. NWCA Mayport No. 201 has been a local chapter on the naval station since 1959.
The Nearly New Thrift Shop is in Building 709, Everglades Court. Hours of operations are 9 a.m. to 1 p.m. Tuesday, Thursday and Saturday. The shop carries a wide variety of items, from children's clothing to military uniforms. The money raised from the sale of these items is donated back to the civilian and military communities. NWCA supports such organizations as Southeastern Guide Dogs, Missing and Exploited Children, St. Jude Children's Research Hospital, American Red Cross and many others. For more information, call 904-270-6067.
NAVY COLLEGE OFFICE
The Navy College Office (NCO) is in Building 460 and is the home to four ashore off-duty education programs, to the instructor and technology components of Navy College Program, Afloat College Education and to four guidance counselors. In addition, the NCO is supported by a Navy College Learning Center in Rainey Hall, Building 1333. The Navy College staff provides a network of services to active-duty service members and their families to include assistance in setting educational goals, establishing an education plan, evaluation of military credits, and assistance in the selection of appropriate college courses and program of study. Information is provided concerning testing for a recommendation of college credit and information on all aspects of traditional and nontraditional educational opportunities.
The NCO offers a variety of tests available through the DANTES Testing Center. These exams are offered on a regular basis and are free of charge to active-duty military personnel. Many of these exams are available to family members on a fee basis when space is available. The exams include:
College Level Examination Program (CLEP).
DANTES Subject Standardized Tests (DSST).
American College Test (ACT).
Scholastic Aptitude Test (SAT).
General Education Development (GED).
Graduate Record Examinations (GRE) Subject Examinations.
PRAXIS National Teachers Exams.
Automotive Service Excellence (ASE).
Excelsior College Exams (ECE).
Information on financial aid, SMART documents, tuition assistance, educational websites and educational career opportunities is accessible in the Navy College Office. Tuition Assistance (TA) is available to all active-duty Navy personnel according to the following guidelines: 100 percent for high school completion courses; 100 percent for vocational or technical, undergraduate and graduate courses not to exceed 16 semester hours, 24 quarter hours or 240 clock hours per fiscal year. The 100 percent TA is limited to $250 per semester hour, $166.67 per quarter hour and $16.67 per clock hour, not to exceed $4,000 per fiscal year.
TA may be used to pay for an individual's first certificate, associate, bachelor's or graduate degree; and funding can now be used to pay for additional certificates and degrees at the same level. Navy personnel must see their NCO guidance counselor for details on TA application procedures, obligations and responsibilities.
The Navy will require a rating-relevant degree for promotion to E-8 effective fiscal year 2011. Detailed information is available on rating-relevant degrees offered by colleges in the Navy College Program Distance Learning Partners Program (NCPDLP) on www.navycollege.navy.mil. Representatives from four of the NCPDLP schools are available once a week for academic advisement. Additional educational opportunities are available at colleges and universities in the surrounding area, and there are numerous external degree programs that are available to our military personnel that allow degree completion without classroom attendance. If you are attached to a duty station where you are unable to attend traditional courses, stop by the NCO for information on the external degrees that are available. Contact the Navy College Office at 904-270-6341 or DSN 960-6341.
NAVY LODGE
The Navy Lodge, Building 1980, on the beach off Baltimore Street, offers 64 oceanfront rooms with two queen-sized beds and 24 single rooms with one queen-sized bed. All rooms are equipped with 27-inch televisions with DVD players, microwaves, toasters, refrigerators, hair dryers and coffee makers. Interconnecting rooms and handicapped-accessible rooms are available. Navy Lodge Mayport is a smoke-free environment. Smoking is permitted in designated areas 50 feet from the building. There are complimentary newspapers and free local phone calls.
OASIS GALLEY
The staff at Naval Station Mayport's Ney Award-winning Oasis Galley takes great pride in its commitment to providing the finest food service available to our customers. The galley offers a variety of choices to suit any dietary needs. We offer healthy choices on our main line, as well as fast-food items such as cheeseburgers and hot dogs on our speed line.
The galley's meal hours are 6 to 7:30 a.m. for breakfast, 11 a.m. to 12:30 p.m. for lunch and 4:30 to 6 p.m. for dinner Monday through Friday. The hours are 8 to 9:30 a.m. for breakfast, 11:30 a.m. to 1 p.m. for brunch and 4:30 to 6 p.m. for dinner Saturday, Sunday and holidays. The Oasis Galley is open to all active-duty personnel.
OMBUDSMAN PROGRAM
Each Navy command, afloat and ashore, has an ombudsman to serve as a direct liaison between Navy families and the command. The ombudsman is a volunteer selected by the commanding officer from the spouses within the command. The command ombudsman position is multifaceted. He or she is someone who cares about people and has the knowledge, resources and training to assist command families with any problems they may face. An ombudsman is a vital source of support and information for the command and the command families. Currently, there are more than 50 ombudsmen volunteering for commands at Naval Station Mayport. The Ombudsman Council, which consists of all ombudsmen and their chains of command, meets monthly with the base commanding officer and department heads to exchange ideas, receive information and discuss issues or concerns. The command ombudsmen share the latest naval station news and any up-to-date command information with their families, usually through a monthly newsletter. You may obtain the name and telephone number of your ombudsman by contacting your command or by calling the Family Service Center at 904-270-6600; they will assist you in contacting your command ombudsman.
PERSONNEL SUPPORT DETACHMENT
The Personnel Support Activity Detachment's (PSD) mission is to provide consolidated, timely and efficient pay, personnel and transportation services to our 70 shore commands and 12 warships and their family members. PSD Mayport works closely with our customer commands to ensure the proper processing and posting of all entitlements, gains, transfers, reenlistments, separations, discharges, retirements and many other personnel and pay related transactions. We also have the NAVPTO/SATO office, which provides transportation services and our own ID card/DEERS section that services our customer commands and the large U.S. military retired community in the area. PSD Mayport is proud of our stellar customer service reputation, which we earn one customer at a time. We are in Building 298 right next to Headquarters (Building 1). Hours are 7:30 a.m. to 4 p.m. Monday through Friday. The ID cards/DEERS section is also open most Saturdays 7:30 to 11 a.m.
PUBLIC AFFAIRS OFFICE
The Public Affairs Office (PAO), in Building 1, provides the information link between the Navy at Naval Station Mayport, their families and the civilian community through area radio, newspaper and television outlets. The PAO also coordinates community and youth tours at Mayport.
The Mirror, Mayport's weekly newspaper, is available at locations around the naval station. The paper features different events happening on the base, recreational activities, ship and squadron news, and volunteer opportunities.
The online edition of The Mirror is at http://mayportmirror.jacksonville.com. Free classified advertising in the paper's Fleet Market section is available for Sailors, their families, retired members and DOD civilian employees. The Mirror editor can be reached at 904-270-7817, ext. 1012. If you have questions about the Navy at Mayport, you may call the Public Affairs Office at 904-270-5226, ext. 1011.
PUBLIC WORKS
Public Works Department Mayport provides a full range of facility services, including infrastructure sustainment, restoration and modernization, construction, transportation, engineering, environmental services, self-help, utilities, janitorial, refuse collection, grounds maintenance and pest control. The Public Works team includes the Facilities Management Division, the Facilities Engineering and Acquisition Department (FEAD), the Production Division, the Environmental Division and the Base Operating Support (BOS) contractors, IAP-Hill, KIRA and many other contractors.
The Facilities Management Division of Public Works is responsible for working with the base departments and tenant commands to identify requirements, in regards to space, facility and utility requirements. For facility issues, please utilize your activity liaison officer (ALO). ALOs coordinate with their respective PW zone managers to identify, report and track facility repair work and all other PW issues within their facilities and surrounding property. Please call the Public Works Facility Management Division at 904-270-5580 for any of these issues.
The Public Works FEAD oversees all construction contracted through the Naval Facilities Engineering Command. This group of professionals is dedicated to ensuring quality and safety in construction, along with comprehensive coordination with all affected station departments and tenant commands. The FEAD can be reached at 904-270-6317.
Transportation provides a number of resources and services to all of our departments and tenants command. First and foremost, Transportation provides a variety of vehicles for organizations to rent, to include passenger cars, vans, buses and cargo carriers. Transportation also provides crane service for naval ship support. Finally, Transportation is also responsible for licensing personnel on special purpose vehicles. For information on any of the aforementioned services, you can visit Transportation Dispatch, in Building 25, or call them at 904-270-5304.
Utilities and Energy Management (UEM) is also a responsibility of Public Works. If you have questions in regards to utility billing or rates, please call our UEM branch at 904-270-6343, ext. 318.
The Base Operating Support Contractors, IAP-Hill and KIRA, do all the major up-down lifting for Public Works. IAP-Hill performs all the maintenance on the facilities, roads, runway, port and utilities. KIRA handles the grounds maintenance, janitorial service, refuse collection and pest control. As with all the divisions of Public Works, IAP-Hill and KIRA are true professionals whose goals are to provide the best quality service to our customers. If you have questions in regards to work done by these contractors, you can call our contracting officer's representative at 904-270-6343.
Public Works Environmental Division supports the naval station Environmental Department by providing hazardous waste storage and disposal in accordance with SOPA (ADMIN) MYPTINST 5090.1F. The hazardous waste storage facility can be reached at 904-270-6468 to schedule waste pickups.
"Public Works Mayport's pledge is to service its clients with pride and distinction!"
ENVIRONMENTAL
Sound environmental stewardship is one of the responsibilities we hold in the highest regard. We are committed to protecting and preserving the fragile environment entrusted to us by our neighbors. We have a mile of beachfront, 4.5 miles of river shoreline and almost half of our 3,400 acres is classified as wetlands, brackish marshlands or beaches. Manatees, ospreys and sea turtles share the base. Clearly our obligation to safeguard them and conserve the environment is immense. We have very aggressive waste management, pollution prevention and natural resources conservation programs on base. A 15-minute training CD that provides an overall view of the environmental initiatives on base is available upon request. To obtain a copy of this training CD or for more information, contact Environmental at 904-270-6730.
EQUAL OPPORTUNITY AND SEXUAL HARASSMENT
The objective of the Equal Opportunity program is to promote positive command morale and quality of life by providing an environment in which all personnel can perform to their maximum ability, unimpeded by institutional or individual biases based on race, color, religion, sex (including gender identity), national origin or sexual orientation. Command leaders must create, shape and maintain a positive equal opportunity and sexual harassment prevention environment through policy, communication, training, education, enforcement and assessment. This applies to, but is not limited to, recruitment, recruitment advertising, training, advancement and promotion, job assignments, collateral duties, transfers and all other aspects of employment. The Equal Opportunity/Command Climate Specialist for NS Mayport is in Building 1, Room 1400.
COMMAND MANAGEMENT EQUAL OPPORTUNITY PROGRAM MANAGER
The Command Management Equal Opportunity (CMEO) Program Manager is intended to be one of many commanders' tools for the prevention of unprofessional behavior and for ensuring equal opportunity and sexual harassment prevention goals are obtained. Leadership has the authority and responsibility to ensure that Navy Core Values are integrated into our daily business.
COMMAND CLIMATE SPECIALIST
Located in Building 1, Room 1400, the Command Climate Specialist (CCS) serves as primary adviser and subject matter expert to commanders and CMEO Program Managers, and provides assistance to other members in the chain of command on equal opportunity and sexual harassment issues. In this capacity, the CCS provides equal opportunity briefings and training and assists visits to subordinate commands. The CCS provides assistance to Mobile Training Team (MTT) CMEO Program Manager classes. The CCS typically does not conduct command investigations into equal opportunity issues, due to the possibility of conflict of interest, but instead serves as equal opportunity process advisers and reviewing subject matter experts. Contact NS Mayport CCS at 904-270-5940.