Action Line
The Commanding Officer's Action Line is available to help answer complaints and problems of personnel stationed at NAS Jacksonville. Call 904-542-2278 to leave a recorded message, or go to www.cnic.navy.mil/regions/cnrse/installations/nas_jacksonville/about/co_suggestion_box.html.
Air Operations
NAS Jacksonville Air Operations Department maintains NAS Jacksonville's airfield, Naval Outlying Field Whitehouse, the Air Mobility Command Passenger Terminal, and detachment hangars and spaces to contribute to the mission of NAS Jax of enabling naval aviation warfighting readiness by supporting the fleet, fighter and family.
Contact the Operations Department at 904-542-2511 or JAXS_NAS_O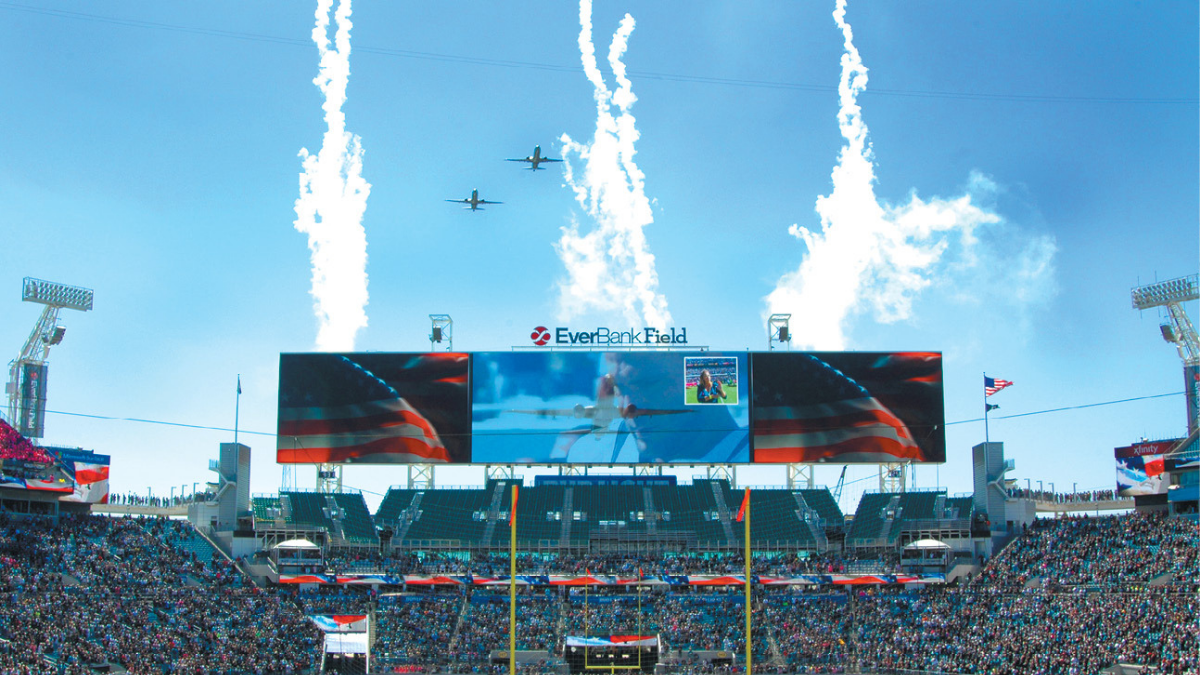 perDutyOff@navy.mil. Noise complaints may be directed to jaxs_nas_noise_compl.fct@navy.mil.
To schedule Hangar 117 for ceremonies or other events, call 904-542-3176/3152.
The AMC Terminal may be contacted at 904-542-8165/8159 or spaceajax@navy.mil. To view the AMC Terminal schedule, go to www.facebook.com/Jacksonvillepassengerterminal.
Port Operations
The Port Operations Division conducts day and night boat operations in support of training for the Navy Surface Rescue Swimmer School and Jacksonville area-based helicopter squadrons. The Port Operations Division additionally provides support to actual search and rescue (SAR) missions in the local area. And also maintains two 40 ft. SAR boats, 3 utility small crafts and response capability in the event of an oil spill originating from NAS Jacksonville. For more information, contact Port Operations Division Chief BMC (EXW/SW/SCI) Marriott, Stephan at 904-542-2151.
American Red Cross

The American Red Cross provides services to military personnel and their families. Red Cross Armed Forces Emergency Services personnel work in more than 700 chapters in the United States, on 61 military installations around the world, and with our troops in Kuwait, Afghanistan and Iraq. Red Cross services include: emergency communications between active-duty members and their families, access to emergency financial assistance, confidential referrals to social service agencies, CPR classes, blood services, disaster assistance and volunteer opportunities.
The American Red Cross Northeast Florida Chapter, based in Jacksonville, offers a variety of educational opportunities at a discounted rate for active-duty members and their families. Adult, child and infant CPR classes are available, as well as first aid, baby-sitting and basic aid training for children.
The American Red Cross office is at 751 Riverside Ave., Jacksonville, FL. For more information, call 904-358-8091.
AMVETS - The Veterans Services Organization

This American Veterans (AMVETS) organization assists military members soon to become veterans with submitting compensation claims to Veterans Affairs.
AMVETS provides counseling to veterans and their families on benefits available from Veterans Affairs. It also conducts briefings on services, claim submissions, benefits, compensation, education and pensions to commands, organizations and groups.
AMVETS is a nonprofit veterans services organization accredited by Veterans Affairs solely to assist veterans with information and assistance to get the veteran the compensation and benefits earned for his or her military service.
The service AMVETS provides is free, and there is no obligation or membership required.
For more information, contact AMVETS National Services Officer David Sanders at 904-673-3664 or email amvetsjax@gmail.com. The office is in Building 13, across from the USO office, right outside the main NAS Jacksonville Yorktown Gate.
For generalized information, go to www.amvets.org.
Base Chapel
The NAS Chapel Center at the corner of Mustin and Birmingham roads is flanked by two historic chapels: St. Edward's (Roman Catholic) and All Saints' (Protestant). A wing of offices, meeting rooms and a social hall connect these buildings. A religious education complex is behind the chapels.
The chaplain's office coordinates religious, social and educational events for more than 5,000 people every month. Special celebrations should be scheduled well in advance: six months for Roman Catholic weddings and at least three months for all other weddings.
NAS Jacksonville's chaplain's office can be reached during normal working hours by calling 904-542-3051 or after hours (duty chaplain) by calling 904-614-7385. Information on various faith communities in the Jacksonville area is available at the Chapel Center.
St. Edward's Catholic Chapel
904-542-3051
Daily Mass:
11:35 a.m. Monday through Thursday
Sunday Mass:
9:30 a.m.
Reconciliation (Confessions):
By appointment
Sacrament of Marriage:
Six months in advance
CCD (September to May):
11:15 a.m. Sunday
All Saints' Protestant Chapel
904-542-3051
Holy Eucharist Service:
8:15 a.m. Sunday
Worship Service:
11 a.m. Sunday
Sunday School (including adults):
9:45 a.m.
Bible Study at Chapel Building 749:
9:30 a.m. Tuesdays (Women's Group)
2 p.m. Wednesdays
Both chapels are open for prayer and meditation 7:30 a.m. to 4 p.m. daily.
Child and Youth Programs

Child Development Services
904-542-5529
The Child Development Program provides full-time and drop-in care. The Child Development Center (CDC) is in Building 2070 on Mustin Road and is open 5 a.m. to 7 p.m. Monday through Friday, excluding federal holidays.
Most families use full-time weekly care, which includes breakfast, lunch and an afternoon snack. The fee structure for full-time care is based on total family income as regulated by Department of Defense instructions.
Hourly or drop-in care is limited due to space availability. Reservations are required and can be made up to 30 days in advance. Hourly care is available daily for ages 6 weeks to 5 years based on availability. Priority for full-time weekly care is given to single and dual military families.
The CDC is accredited by the National Academy of Early Childhood Programs. The CDC's program is based on the National Association for the Education of Young Children's guidelines on Developmentally Appropriate Practice in Early Childhood Programs and strives to promote the physical, social, emotional and cognitive development of children while responding to the needs of the family.
Activities children have the opportunity to participate in include: creative art, music, fine and gross motor skills development, sand and water play, songs and finger play, story times, readiness skills for math, reading and writing, dramatic play and activities to promote positive social skills and self-image. Children have free choice in selecting activities. Children will be involved in "play" and will learn the following: selecting, experimenting, classifying, measuring, discussing, validating, enjoying, participating, testing, questioning, organizing, observing, improving, discovering and construction.
The status of the sponsor determines eligibility of children to enroll in Navy Child Development Programs. Eligibility is based on the parent who has physical custody of the child. The categories and waitlist information can be found on www.militarychildcare.com.
Voluntary prekindergarten care is offered during the school year 8:30 a.m. to 11:30 a.m. Monday through Friday. There is a fee for wrap-around care.
Drop-in services are offered on a daily, space-available basis.
Meal service is provided to all children being cared for at the CDC. The CDC operates under the guidance of the USDA Food Program, and appropriate portions are served in accordance with the age of the child and various food groups.
Child Development Homes Program
904-542-5381
This program is an extension of the Child Development Program in Building 2070. Child Development Homes (CDH) are independent business enterprises operated by Navy-certified military family members in their own homes.
The CDH program has an open-door policy and allows young children to receive the same early start in learning as the CDC provides but in a home-like environment, while providing continued support to parents and military readiness. Providers may live either on or off base and may care for up to six children (including their own) under the age of 8. Some providers operate infant-only homes, allowing a provider to care for only three children under the age of 24 months (including their own children).
Providers must maintain current CPR and first-aid certification, maintain current liability insurance and pass monthly inspections by the CDH director/monitor.
Providers also prepare meals in accordance with the USDA Food Program guidelines. Providers receive continuous monthly training on age-appropriate activities for young children and professional ethics.
The commanding officer has the final authority to certify all CDH homes on and off base.
A subsidy program is available to provide weekly rates that are similar to those of the CDC for children 6 weeks to 12 years of age. Subsidy rates are available to parents who have been referred to CDH providers from the central enrollment waiting list.
The CDH Program offers full-day, hourly, drop-in, before- and after-school, special needs, weekend and night care. All rates are determined by total family income.
Call 904-542-5381 for information on child care options or information on becoming a provider.
Youth Activities Center
Bldg. 2069 Mustin Road
904-778-9772
Hours of Operations 5 a.m. to 7 p.m.
It's such a special time when your children start school, and our Youth Programs (YP) are ready to help meet their needs before and after school. Our goal is to support your child's development by offering high-quality programs that help build positive relationships with peers and caring adults. We provide recreational activities that focus on building self-esteem, developing appropriate relationships, facilitating academic success, and making healthy choices. Programs are available for military and DoD personnel dependents who are in kindergarten through age 18. Trained counselors help children learn and grow in Career and Education, Arts & Crafts, Leadership, Technology, Athletics and Life Skills.
School Age Care (SAC) programs provide quality out-of-school activities for children in kindergarten through 12 years old. Our programs are designed to enhance rather than duplicate the school day, and we work with dynamic organizations such as the Boys & Girls Clubs of America and 4-H to offer the best programming. Programs vary by installation, so check with your local installation for details.
Before School: Often times you need to be at work before the school day starts, and our before-school services are there to help. Transportation may be offered through your local school.
After School: When the kids are out of school but you're still at work, take advantage of our after-school activities. Transportation may be offered through your local school.
Holiday/Summer Camps: During those holiday breaks or long summer sessions, we've got activities to keep your children engaged.
Teen Programs
904-778-9772
Hours of Operation
School Year 2 to 7 p.m.
Breaks/Camps noon to 7 p.m.
Once your child begins 7th grade and moves into the preteen and teen stage, we know schedules get busy. Our Teen Programs not only offer fun learning activities that go above and beyond the regular school day, but they also provide a sense of community and a social outlet. These programs are affiliated with Boys & Girls Clubs of America and often feature 4-H programming. Our Teen Programs can provide that important opportunity for teens to mature socially and emotionally while focusing on character development, leadership skills, communication, and self-esteem.
School Liaison Office
904-778-2236
Located close to base housing in Building 2065, the School Liaison Office is the communications and service link between the base commanding officer, commands, military families and schools, including public, private, home, Department of Defense Education Activity and online schools. The school liaison officer serves as the military installation subject matter expert for youth education issues. They provide support and assistance to military families and Department of Defense employees in the areas of education. They represent the needs of the military child by developing collaborative solutions with local schools to overcome barriers to successful school transitions.
Commissary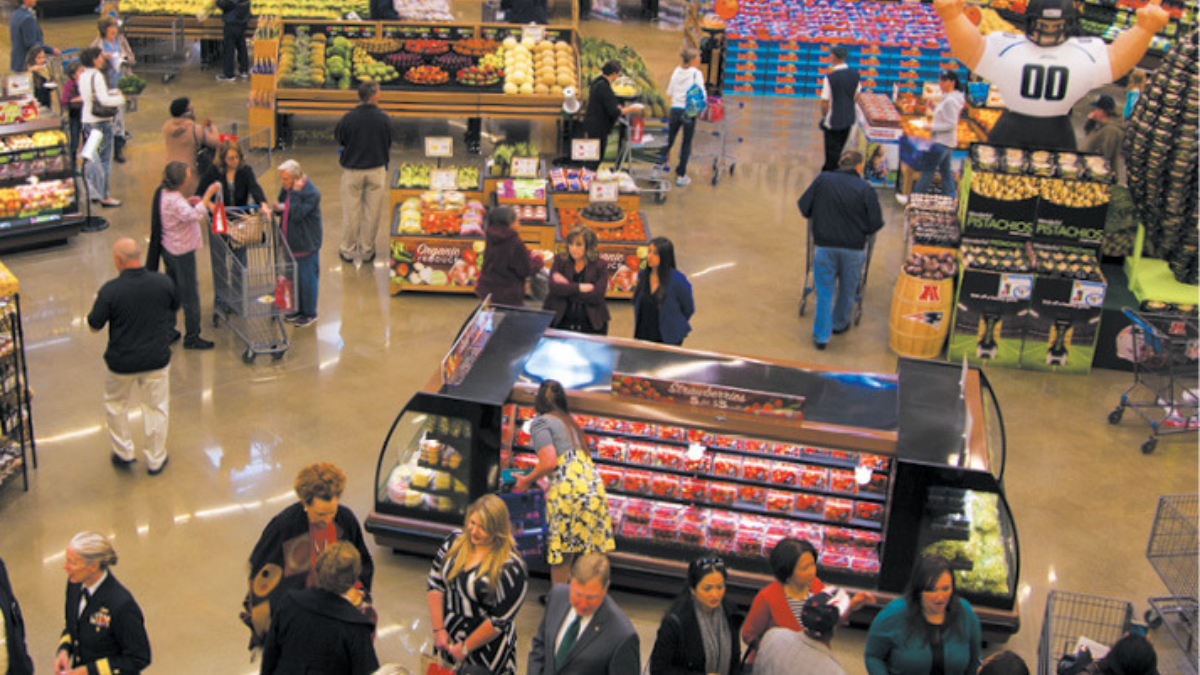 The commissary is in Building 501 on Allegheny Avenue between Yorktown and Birmingham avenues. The commissary is a modern supermarket carrying a full line of food, beverage and household items. Groceries are sold at cost plus a surcharge, which is added at the end of the sales ticket. A smart shopper can save considerably compared with off-base supermarkets. In addition to a wide range of grocery items, the commissary also offers a bakery/deli. Fresh sushi and a fresh seafood market. The commissary carries more than 20,000 items and has 20 registers and 8 self check outs.
Commissary hours are 10 a.m. to 6 p.m. Sunday and 9 a.m. to 8 p.m. Monday through Saturday. Early bird hours begin at 8 a.m. Sunday and 7 a.m. Monday through Saturday. Patrons must use the self-checkout during this time.
Please call 904-542-5311 or go to www.commissaries.com for more information.
Defense Logistics Agency Document Services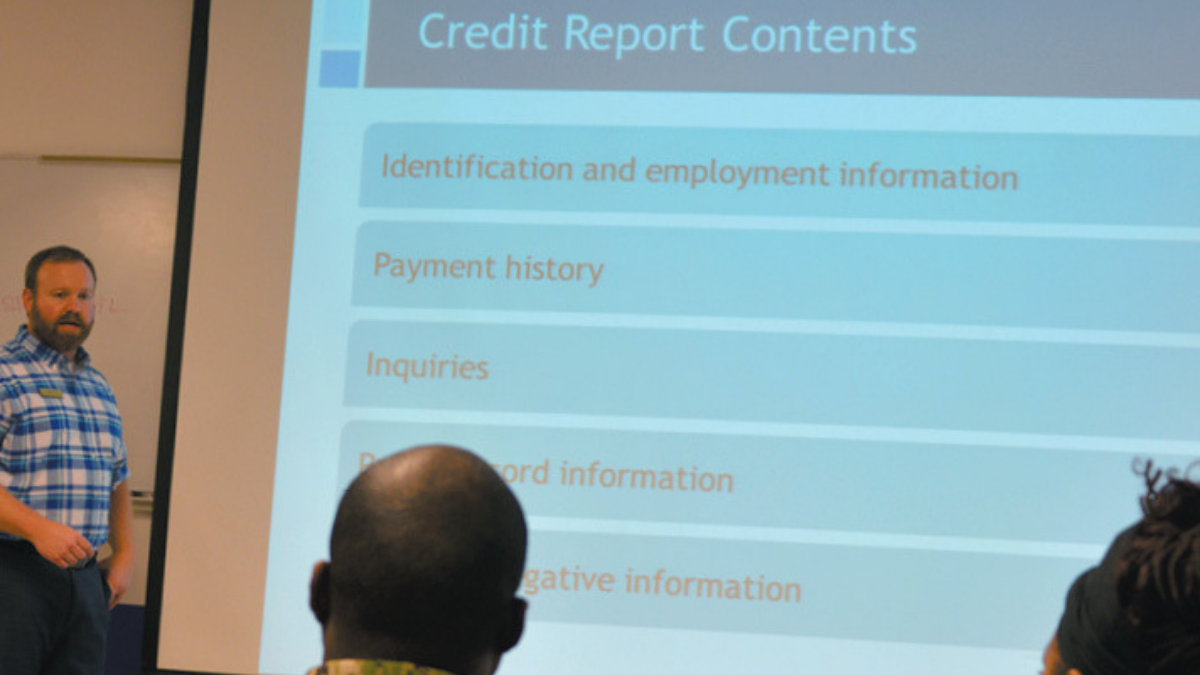 Defense Logistics Agency (DLA) Document Services at NAS Jacksonville is one of 10 office groups. The facility also serves as the regional headquarters with satellite branches within the southeast region serving customers from South Carolina to the Caribbean. Document Services employees are skilled web¬masters, graphic designers, multimedia specialists and desktop publishers.
In addition to the different facets of design and specialty output, Document Services also offers document scanning and conversion and electronic document management to its Department of Defense and other federal agency customers.
Another aspect of Document Services is equipment management solutions, which means managing multifunctional copiers for base and tenant commands.
As technology continues to change, Document Services strives to provide customers with new products and services, including the
electronic commerce solution, which allows customers to conduct all business with Document Services employees online from their desk.
For more information and how to request services, go to www.dla.mil/HQ/InformationOperations/DocumentServices or call 904-542-3446.
Fleet and Family Support Center
The primary mission of Fleet and Family Support Center (FFSC) is to assist commands in achieving operational readiness, superior performance and member retention, and to promote a reasonable quality of life for military personnel and their families.
To do this, the FFSC provides a variety of services to single and married service members and their families. These services enhance personal and family readiness and adaptation to the military lifestyle by helping families in crisis, providing individual counseling, assisting with relocation to another duty station, helping family members with employment issues, providing in-home parent training and more. The FFSC's trained professionals and volunteers can provide advice and assistance.
The FFSC is in Building 554 on Child Street. Customer service hours are 7:30 a.m. to 4 p.m. Monday through Thursday and 7:30 a.m. to 3 p.m. Friday.
Persons eligible for services include active-duty service members and their family members, Reservists on active duty, and military retirees and their family members.
The FFSC coordinates with and provides assistance to other military and civilian support agencies and groups that are concerned with helping military service members and the military family. While the FFSC does not replace the command ombudsman, command master chief or other traditional military avenues of assistance, it works with them and acts as a central source of information and referral. Some of the free programs offered by the center include:
Hospitality Kits: Hospitality kits include a set of dishes, flatware, pots and pans, a coffee pot, a toaster and a steam iron. A limited number of hospitality kits and children's 1-inch-thick sleep pads are available on a first-come, first-serve basis for incoming personnel only. A valid military ID and a copy of inbound PCS orders are required.
Information and Referral Program: The Information and Referral Program provides service members and their family members with information about services offered in the community and how to access these services. Basic information such as organization names, telephone numbers, addresses and physical accessibility is provided.
Deployment Support Program: The Deployment Support Program helps service members and their families manage the challenges of deployment by helping them to better anticipate and understand the physical and emotional demands associated with deployment through workshops, counseling, and Information and Referral programs.
While the intent is to be proactive and offer support, encouragement and assistance to prevent emergencies, the FFSC also stands ready to help family members resolve problems when emergencies occur during the service member's absence.
Sexual Assault Prevention and Response Program: The Sexual Assault Prevention and Response (SAPR) Program is comprised of three components: prevention, training and education; crisis intervention with the use of volunteers; and statistical reporting. The program is designed to respond whenever victims of sexual assault are in need of supportive services through the crisis phase and forensic examination. Call the SAPR advocate at 904-509-8121. Limited reporting assistance may be obtained by contacting your command SAPR advocate, the sexual assault response coordinator, the chaplain, the FFSC or a health care provider.
Education and Training: The FFSC offers an educational program designed to provide assistance and information to service members and their families who may be experiencing problems. People who wish to learn more about a subject may also attend the classes. Some of the classes and workshops available are:
Anger Control.
Communication Skills.
Return and Reunion.
Smooth Move.
Sponsor Training.
Stress Management.
Suicide Awareness.
What a Difference a Dad Makes in the Life of a Child.

The FFSC provides speakers for pre-deployment briefs, spouses clubs, safety standdowns, GMTs and other events.
Counseling: The following counseling services are available at no cost:
Family and Marriage Counseling — Provides direct counseling services and referrals and works closely with the Family Advocacy Program when necessary.
Individual Counseling — Covers all areas not mentioned previously and any unique situations that an individual might encounter.
Family Employment Readiness Program (FERP): Provides job search assistance and career counseling to military spouses and eligible family members. This service includes but is not limited to the following:
Information concerning educational and vocational training offered in the Jacksonville area.
Information concerning job openings in the Jacksonville area.
Instructions on preparing applications for employment with private, federal, state, county and city organizations.
Professional employment counseling.
Referral to external resource partners, such as WorkSource.
Seminars and workshops on subjects of interest in the employment field, such as resume and cover letter preparation and job search and interviewing.
Special events, such as job fairs.
Transition Goals, Plans, Success (TGPS): This is a five-day DoD mandatory workshop for those separating or retiring provides instruction on skills assessment, resume writing, interview techniques, salary negotiations, financial considerations and overview of veterans' benefits designed to build skills which allow Service Members to depart "career ready," having met mandatory Career Readiness Standards.
Spouses are encouraged to attend. It is a joint venture by the Fleet and Family Support Center and the Departments of Defense, Labor and Veterans Affairs.
Personal Financial Management Program: Provides classes and workshops on various financial and consumer education topics, including personal financial planning, managing money and credit, downsizing your debt, car buying, home buying, checking account management, and savings and investment basics. Most programs are scheduled quarterly at FFSC.
The FFSC also facilitates the weeklong Command Financial Specialist (CFS) Training Course. This course is offered once quarterly and is available to E-6s and above who will have 12 months remaining on board after completing the workshop. Advanced CFS training is also provided periodically during the year.
Relocation Assistance Program (RAP): Provides counseling, information and guidance for the service member and family preparing to PCS to their new duty station. RAP maintains an up-to-date, computerized DOD database at https://installations.militaryonesource.mil, which provides essential information for more than 300 duty stations worldwide. Major topics include:
Education.
Employment.
Family issues.
Health wellness.
Household goods.
Housing.
Installation photos.
Location.
RAP provides foreign culture information, brochures pertinent to moving, electronic welcome aboard packets and video presentations for select locations. Additionally, smooth move workshops and sponsor training classes are offered on a regular basis. Anyone considering a new duty station or in receipt of PCS orders should take advantage of the Military Installations website and other assistance provided by the RAP. It will enable you to make better-informed decisions about your new duty assignment and can help relieve some of the stress associated with moving.
Family Advocacy Program (FAP): This program addresses the prevention, evaluation, identification, treatment and follow-up, and reporting of child and spouse maltreatment. Family violence detracts from military performance and from the efficient functioning of military units. Experience shows that FAP can be tremendously effective in serving families and in supporting the Navy mission. FAP has three components: education, prevention and case management.
New Parent Support (NPS): An early intervention, home-visitation program promoting healthy family functioning, healthy child development, positive parent-child interactions, and advocacy and referral to other services. The program offers assistance to expectant and new parents of infants to 3-year-olds by providing education, information and guidance. The goals of the NPS program are to:
Strengthen positive parenting skills.
Enhance the family's ability to cope with the challenges of parenting and military life.
Promote healthy childhood growth and development.
Increase access to military and civilian social and health services for all family members.
Reduce the incidence of child abuse and neglect through home-based supportive and educational intervention.
We Can Help: Your personal life affects the operational readiness of the Navy, so naturally we want you to get the best for yourself. All FFSC programs are aimed at making life in the Navy more meaningful and productive. Single and married people, from E-1s through admirals, are all receiving FFSC services right now.
You are not alone. Our staff is here to listen and to help. Sometimes talking things over helps to put our lives into perspective. Why not come in for a visit to see where we are, meet our staff and learn what programs are available. If you need information or assistance of any kind, contact the FFSC at 904-542-5745 or DSN 942-5745.
First Coast Navy Fire and Emergency Services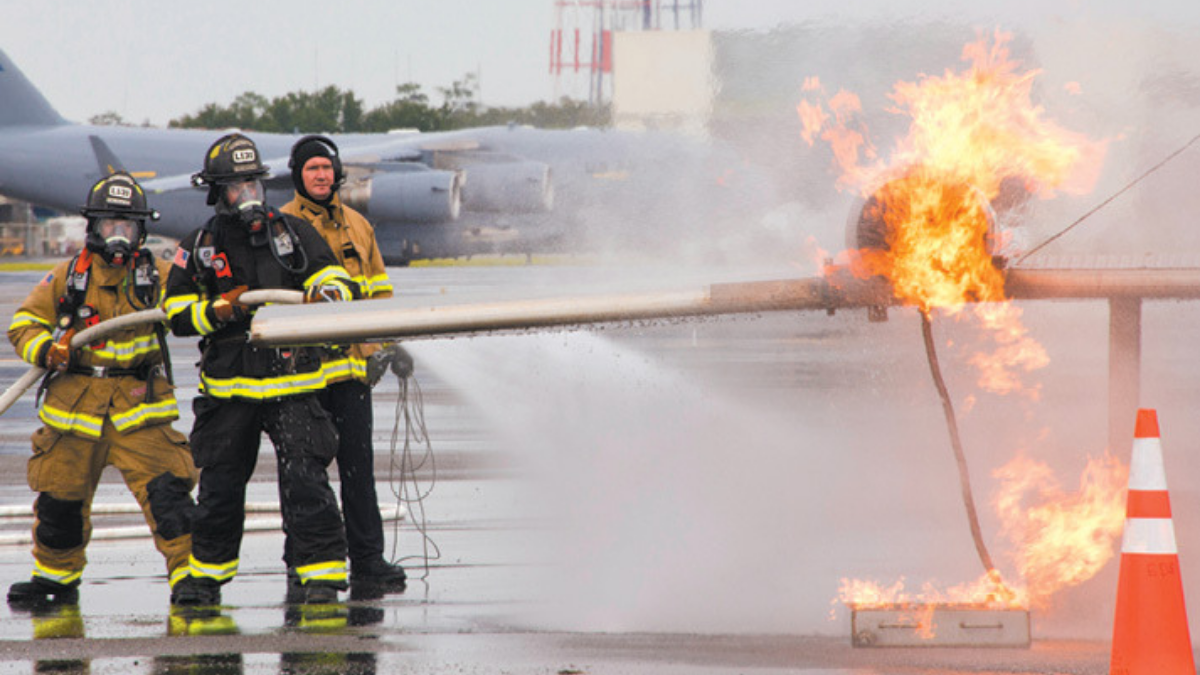 First Coast Navy Fire and Emergency Services, comprised of the NAS Jacksonville and Naval Station Mayport Fire Department, provides service not only to the two naval bases but to the Pinecastle Range Complex, Outlying Field Whitehouse and Yellow Water Housing Area.
The fire departments also maintain established memorandums of understanding with local counties to provide mutual aid response to support local communities; host specialized hazmat and technical rescue teams for training events; provide CPR and automated external defibrillator (AED) training for base personnel; develop new training initiatives for firefighters; mandate fire officer certification; assist homeported ships at Naval Station Mayport with annual fire hose testing; and deploy to Naval Station Guantanamo Bay, Cuba, to service, test and certify their self-contained breathing apparatus systems.
Firefighters at both stations also spend many off-duty hours training to increase their proficiencies in emergency situations. Some of this certified training includes advanced life support, hazmat, rappelling, damage control and evacuation on the ships, and using the mobile aircraft live fire trainer.
The fire prevention programs at NAS Jacksonville and NS Mayport educate the public on fire safety through lectures and demonstrations and are responsible for inspecting all the buildings for fire hazards.
For all emergencies, call 911. To contact the fire station, call 904-542-2451.
Flight Line Cafe
904-542-4245/0417/3854
The Flight Line Cafe, recipient of the 2013 Capt. Edward F. Ney Memorial Award Runner-up for Small General Mess Ashore, is in Building 855 on the corner of Saratoga Avenue and Mustin Road.
The main serving line offers a hot main course, a soup and salad bar, a specialty bar and a variety of fresh baked desserts seven days a week. All meals can be enjoyed in the dining area or on the outside deck. A grab-and-go breakfast is also offered at Unaccompanied Housing for personnel during the performance of physical fitness activities between 6 and 9 a.m.
Active-duty military personnel not on rations in kind are authorized to purchase meals from the general mess. All patrons are required to pay the appropriate meal cost unless authorized to eat at government expense (meal pass).
Meal Hours:
Monday through Saturday
Breakfast — 6 to 7:30 a.m.
Lunch — 11 a.m. to 12:30 p.m.
Dinner — 4:30 to 6 p.m.
Sunday and Holidays
Breakfast — 6:30 to 7:30 a.m.
Sunday Brunch — 10:30 a.m. to 12:30 p.m.
Dinner — 4:30 to 5:30 p.m.
For more information, call the menu line at 904-542-4245 or duty personnel at 904-542-0417.
Greater Jacksonville Area USO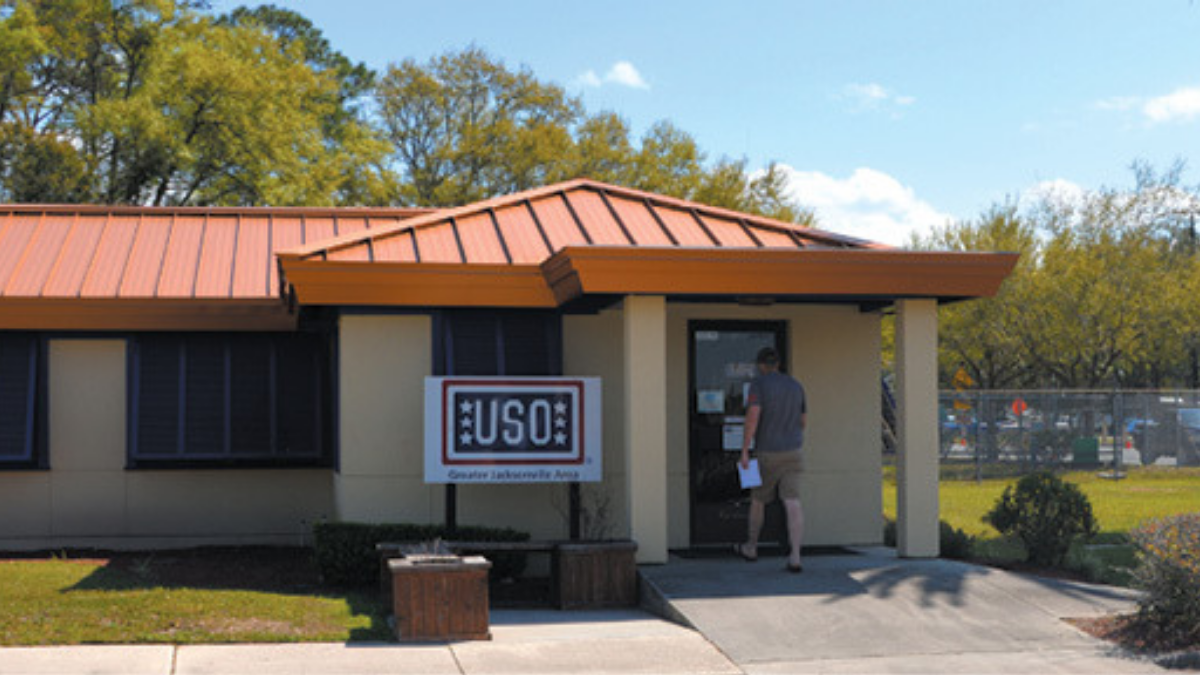 The Greater Jacksonville Area USO provides more than $1 million annually of in-kind services through a variety of programs. Just a few of the many services it provides include:
Hosting more than 100,000 visitors each year at our three facilities.
Distributing more than 12,000 USO care packages to deploying service members each year.
Operating free cyber cafes (with Skype) to keep families in touch.
Monthly free meal prepared and served at the Fleet Reserve Center #91 on Collins Road to young service members and families struggling to make it to the next payday.
Distributing more than 12,500 long-distance calling cards annually to keep families in touch.
Helping with deployments and homecoming celebrations.
Space for family support groups, spouse organizations, education and more.
Hosting and helping more than 1,000 visitors monthly arriving and departing from Jacksonville International Airport.
Free and discounted tickets to movies, sports events, theme parks and attractions.
Hosting special family events and activities.
For more information, go to www.jaxuso.org.
NAS Jax USO Center
Building 1050, NAS Jacksonville
904-778-2821
Open 9 a.m. to 5 p.m. Monday through Friday, closed Saturday and Sunday.
Mayport USO Center
2560 Mayport Road, Atlantic Beach, FL
904-246-3481
Open 9 a.m. to 9 p.m. Monday through Friday, closed Saturday and Sunday.
USO Welcome Center — Jacksonville International Airport
Main Terminal, First Floor
904-741-6655
Open 7 a.m. to 11 p.m. Monday through Sunday.
Heritage Cottages
In a cozy setting, amid tall pines, colorful birds and playful squirrels, there are 16 cottages, including two wheelchair-accessible units. The Heritage Cottages aboard NAS Jacksonville are furnished units that offer a wonderful rest and relaxation destination for military families, retirees and Department of Defense personnel at an affordable price.
The two-bedroom, one-bath cottages sleep up to six and have a screened-in porch that runs the entire width of the unit. No two units face each other, affording the occupants maximum privacy. The cottages have all the amenities found at home, including DVD players and VCRs, telephones, Wi-Fi and fully furnished kitchens with full-sized appliances. Guests do not have to bring anything but food and personal items. Linens, pillows, blankets, towels and an initial supply of paper products, soaps and laundry detergent are provided.
Legal Assistance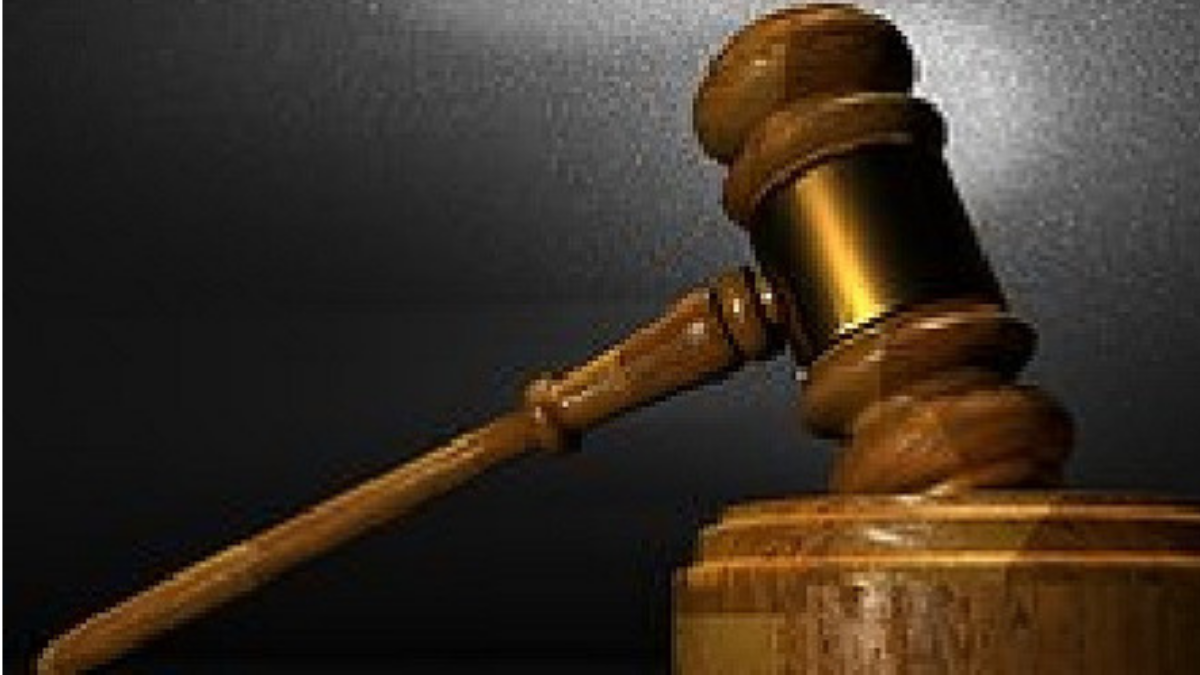 Region Legal Service Office Southeast (RLSO SE) supports the operational readiness of Department of the Navy assets in the southeastern United States by providing responsive, timely and accurate legal guidance, support services and training in military justice, legal assistance and administrative law.
For military members and their dependents, legal assistance can be particularly valuable. Attorneys can provide guidance on issues such as consumer and financial affairs, crime victim information and advice, disaster relief support and advice, family law, foreclosure advice and counseling, immigration, notaries, powers of attorney, landlord-tenant, the Servicemembers Civil Relief Act, small claims matters, and wills and estate planning.
Pre-deployment services are given priority. Also, RLSO SE attorneys may be available to provide preventative law briefs.
RLSO SE is in Building 4 on Ranger Street. The legal assistance office is open 8 a.m. to 4:30 p.m. Monday through Friday. The walk-in clinic is open 8 to 11:30 a.m. Monday. Otherwise, call 904-542-2565, ext. 3006 (DSN 942) to schedule an appointment.
Medical Services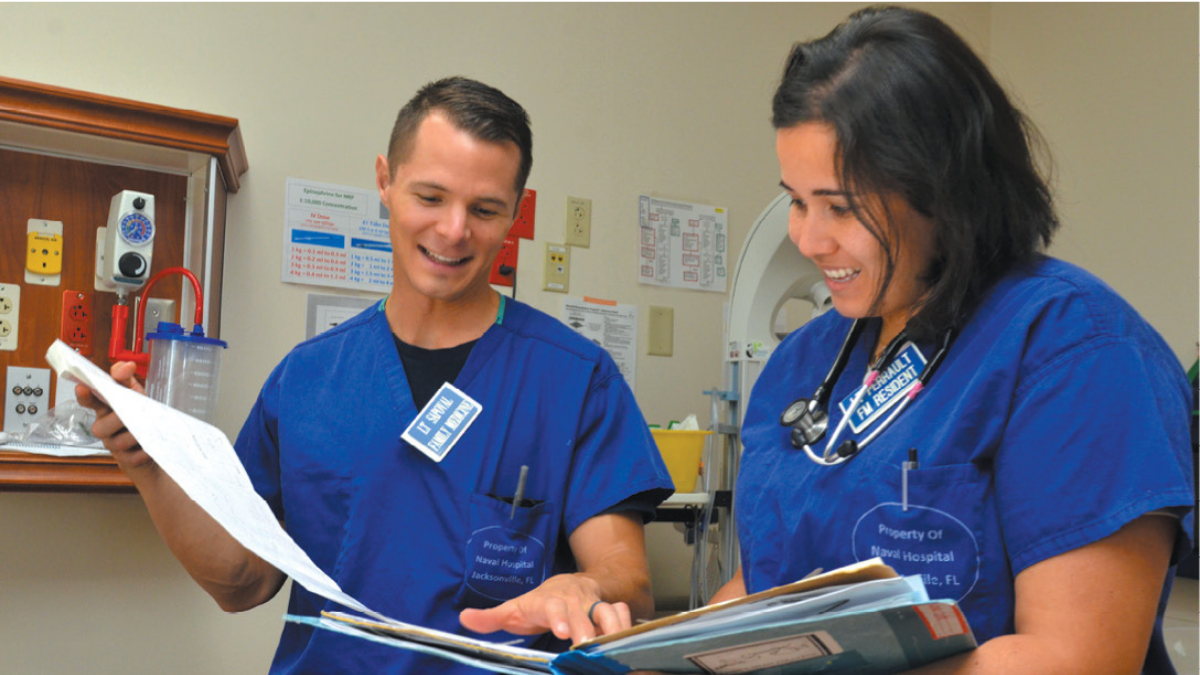 Naval Hospital Jacksonville
(hospital & branch health clinic)
Naval Hospital Jacksonville's priority is to heal our nation's heroes — Sailors, Marines, Soldiers, Airmen, Guardsmen (active and retired) — and their families. The command is comprised of the Navy's third largest hospital and five branch health clinics across Florida and Georgia.
Our hospital is at Building 2080 (on Child Street). Naval Branch Health Clinic Jacksonville is devoted exclusively to active duty care, and is at Bluilding 964 (on Ajax St., between Enterprise and Birmingham Ave.).
If you have a primary care manager (PCM) at our hospital or branch health clinic, you're part of a Medical Home Port team of caregivers. Led by the PCM, each team focuses on meeting your preventive, routine, and urgent needs.
Convenience options include the 24/7 Nurse Advice Line, TRICARE Online Patient Portal, secure email messaging, pharmacy home delivery, and a website and app with a doctor directory.
Naval Hospital Jacksonville consistently earns The Joint Commission's Gold Seal of Approval, and our Medical Home Port teams have earned highest-level recognition from the National Committee for Quality Assurance. The hospital was the first on Florida's First Coast to earn Baby Friendly certification from WHO and UNICEF. The Family Medicine residency program has earned numerous awards for scholarly activity. The command was the first to earn Gold Star Recognition from Prevention Partners for quit-tobacco systems. The command has launched a pilot of value-based care for Navy Medicine worldwide.
When arriving aboard NAS Jax
Update your address (call DEERS at 800-538-9552); change to a local PCM (call TRICARE at 800-444-5445 or go to https://www.dmdc.osd.mil/appj/bwe); register at Medical Records (just inside the hospital's entrance that faces Mustin Road for families and retirees, or at the branch health clinic for active duty); and make an appointment with the new PCM.
Getting Care
For appointments, call 904-542-4677 or 800-529-4677 (hospital); active duty call 904-546-7094 (branch health clinic). Or schedule online at www.TRICAREonline.com.
For clinical advice 24/7/365, call the Nurse Advice Line at 800-874-2273.
To make appointments online, refill prescriptions online, or connect to secure email messaging, go to the TRICARE Online Patient Portal at www.TRICAREonline.com. Secure email messaging (for non-urgent emails with your doctor) is also at https://mil.RelayHealth.com.
To reschedule or cancel an appointment, please call ahead. We recommend 24 hours in advance. This allows us to give your time slot to another patient who needs care.
Your Medical Home Port team is focused on your total health and wellness. So it's better positioned than an ER to provide urgent, routine, and preventive care. In a medical emergency, call 911 or go to the nearest emergency room. The branch health clinic does not have an ER.
To help us improve your care experience, please submit an ICE comment (at a kiosk or on our website) or contact Patient/Customer Relations.
Find all of our services, phone numbers, and a doctor directory on our website at www.med.navy.mil/sites/NavalHospitalJax. You can also find our free "NHJax" app on our website.
TRICARE
Under DoD's TRICARE health benefits program, families and retirees can choose from TRICARE Prime, Extra, and Standard (as well as TRICARE Young Adult and dental plans).
TRICARE
https://www.tricare.mil
800-444-5445 (TRICARE South/Humana Military)
TRICARE Active Duty
Family Member Dental Plan
844-653-4061
https://tricare.mil/tdp
https://www.uccitdp.com
TRICARE Claims Assistance
800-403-3950
https://tricare.mil/claims
TRICARE for Life
866-773-0404
https://tricare.mil/tfl
TRICARE Health Benefits Advisors
(hospital 1st floor of Central Tower)
904-542-9165
TRICARE Pharmacy Home Delivery
877-363-1303
www.express-scripts.com/TRICARE
TRICARE Referral Desk
(hospital 1st floor of Central Tower)
904-542-4677, option 6
TRICARE Retiree Dental Plan
888-838-8737
www.tricare.mil/CoveredServices/Dental/TRDP
TRICARE Value Options
Mental Health
800-700-8646
TRICARE Young Adult
800-444-5445
Education Opportunities

The new online Navy College Program VOLED Assistance Center is available for assistance for all education and tuition aid (TA) questions. They can help you explore education and career paths, receive counseling from a Navy College education counselor, research schools and develop a plan, secure TA and other funding, and report grades to the Navy. Customer service hours are 7 a.m. to 7 p.m., EST Monday through Friday at 1-877-838-1659 (closed federal holidays). The third Friday of each month, customer service hours are 8 a.m. to Noon EST. To get started and for more information, go wo www.navycollege.navy.mil.
Shopping
The Navy Exchange Main Store Complex hours are 8 a.m. to 7 p.m. Monday through Saturday and 10 a.m. to 6 p.m. Sunday. The laundry and dry cleaning facility at the Main Exchange is open 7:30 a.m. to 6 p.m. Monday through Friday and 9 a.m. to 12 p.m. Saturday. It is closed Sunday.
The Jacksonville Navy Exchange can provide all of your retail needs. For more details, call Customer Service at 904-777-7286.
The Home and Garden Center, on the corner of Child Street and Birmingham Avenue, offers furniture; appliances; lawn, garden and patio supplies; hardware; and home improvement items. Hours are 9 a.m. to 6 p.m. Monday through Saturday and 10 a.m. to 6 p.m. Sunday.
The Car Care Center (and Quick Mart) is on the corner of Birmingham and Allegheny Avenues and offers complete automotive repairs, including oil changes, wheel alignments, gas and propane sales, air conditioning servicing, detailing and automotive accessories. In addition, the Navy Exchange has added an assortment of snacks, foods and beverages and an early morning coffee bar. Hours for the Car Care Center are 6 a.m. to 6 p.m. Monday through Friday and 9 a.m. to 2 p.m. Saturday. They are closed on Sunday.
The NEXPress Mini-Mart, on the east end of Birmingham Avenue, is open 6 a.m. to 5 p.m. Monday through Friday. The store is closed Saturday and Sunday.
Enterprise Car Rental Service is available at the NAS Jax Air Terminal. Call 904-772-7007.
Navy Exchange Food Services
The Navy Exchange operates various snack bars on base. The food court at the Main Exchange hours are 8 a.m. to 6 p.m. Monday through Saturday and 10 a.m. to 5 p.m. Sunday.
A snack bar in the Naval Hospital is open 6:30 a.m. to 3 p.m. Monday through Friday. The snack bar in Hangar 1000 is open 6:30 a.m. to 2 p.m. Monday through Friday.
Navy Lodge Jacksonville
The Navy Lodge is on Mustin Road and offers many of the comforts of home. The NAS Jax Navy Lodge offers 102 one-bedroom units and family suites with kitchenettes complete with microwave and utensils, cable TV with premium channels and a DVD player. Navy Lodges offer guests housekeeping service, vending machines, DVD rental service and laundry facilities, as well as handicapped-accessible rooms. Guests also have in-room coffee, breakfast in the lobby and newspapers as well as convenient on-base parking while staying at a Navy Lodge. Most Navy Lodges also accept cats and dogs up to 50 pounds.
To make a reservation at a Navy Lodge, call 800-628-9466 (800-NAVY-INN) 24/7 or go online at www.navy-lodge.com.
Navy-Marine Corps Relief Society

Founded in 1904, Navy-Marine Corps Relief Society (NMCRS) is a private, nonprofit, charitable organization. It is sponsored by the Department of the Navy and operates more than 200 offices ashore and afloat at Navy and Marine Corps bases throughout the world.
The society provides financial assistance in the form of interest-free loans, including the quick assist loan for $500, for transportation in the event of an emergency, basic living expenses, essential vehicle repairs, a patient's cost share of medical and dental expenses, funeral expenses and much more.
NMCRS also offers other forms of assistance, such as their Budget for Baby program. A 1.5 hour long class, at the conclusion the parents are provided a $25 gift card and a handmade blanket.
The society's services are provided through offices by staff and by trained volunteers who are familiar with the special conditions of service life. Volunteers are always welcomed.
The NAS Jacksonville Navy-Marine Corps Relief Society Office is in Building 13 at the main gate. For more information, call 904-542-3515.
Navy Gateway Inns & Suites
Located on Mustin Road, Navy Gateway Inns & Suites (NGIS) consists of two beautiful buildings overlooking the calm waters of the St. Johns River. Its convenient location is only minutes away from the golf course, Naval Hospital, Officers' Club and other destinations aboard NAS Jacksonville.
The two buildings that make up the hotel are: Building 844 with 111 rooms and Building 845 with 103 rooms. Check-in and checkout is in Building 845. All rooms are equipped with updated furnishings, flat-screen televisions, microwaves, refrigerators, alarm clock radios, coffee makers with condiments, security key locks, irons and ironing boards, hair dryers and complimentary guest room amenities. There are two room types: standard room with queen-size bed, two-room suite with queen-size bed or two-room suite with king-size bed. Prices vary depending on room type.
Travelers wishing to stay with NGIS Jacksonville should make reservations by going to www.dodlodging.net or by calling Central Reservations at 877-628-9233. For more information, please call 904-542-3427/3138 or DSN 942-3427/3138.
Personnel Support Detachment Jacksonville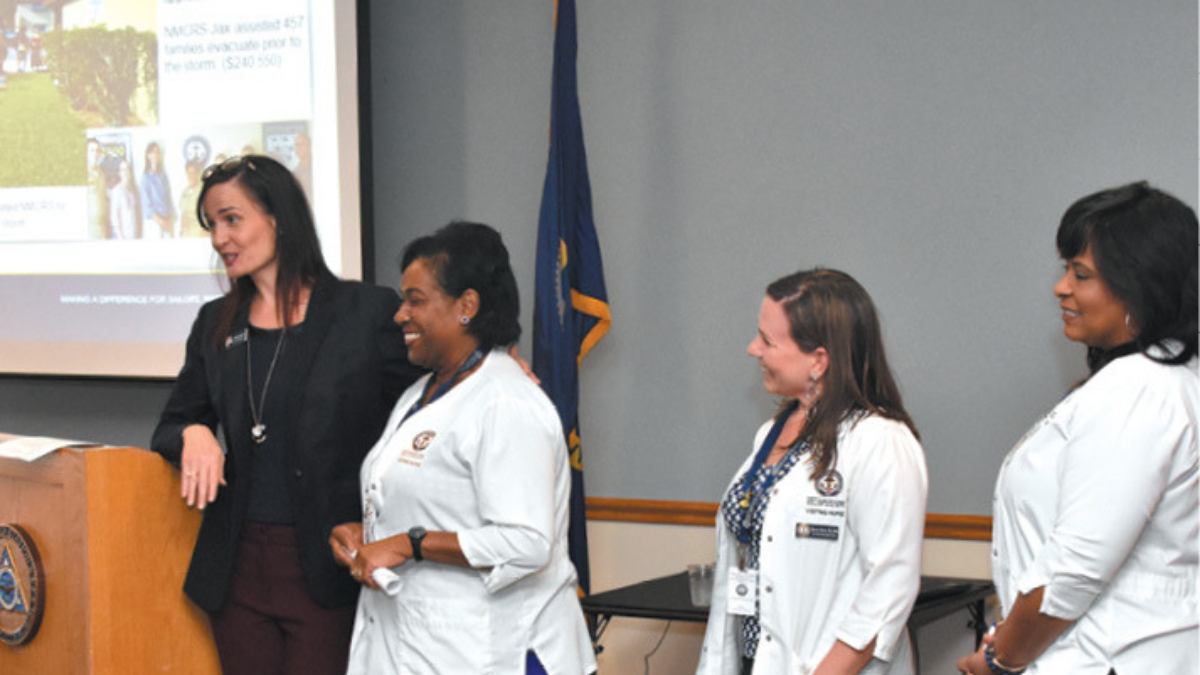 PSD Jacksonville's mission is to provide the highest standards of accuracy and timeliness for all pay, personnel and transportation services to the warfighter, their family members, retirees (ID cards only), and civil service and contractor employees.
Located in Building 789 at the corner of Child Street and Birmingham Avenue aboard NAS Jacksonville, PSD's staff works to process Navy pay and personnel entitlements for a diverse customer base across the southeast region. PSD Jacksonville provides customer service via the Transaction Online Processing System to about 13,000 personnel both locally and through distance support.
PSD Jacksonville's hours are 7:30 a.m. to 3:40 p.m. Monday through Friday. For more information, call 904-542-3633. To make an appointment for ID cards online, go to https://rapids-appointments.dmdc.osd.mil.
Photo Lab
There is no base photo lab at NAS Jacksonville to cover events here. Individual commands are requested to purchase their own digital cameras and cover their own events such as retirements, promotions, re-enlistments, etc. Official officer service records, roster photos of commanding officers, executive officers and command master chiefs, and photos for special packages will be taken by appointment only. To schedule an appointment call 904-542-4877. The studio is in Building 110, Yorktown Avenue. Only photos for official officer service records, roster photos of commanding officers, executive officers and command master chiefs, and photos for special packages will be taken.
Post Office
The station post office is in Building 569, at the corner of Enterprise Avenue and Child Street, next to the Navy Exchange Home Gardening Center. The post office offers a full range of postal services, both civilian and military. The USPS window is open 9 a.m. to 4 p.m. Monday through Friday but typically closed for lunch 1 to 2 p.m. depending upon customer traffic. The official mail window is open 8 a.m. to 3 p.m. Monday through Friday. Both windows are closed on weekends and federal holidays. If you have any questions, please contact the installation official mail manager, Michael Heard, at 904-542-6294 or email him at michael.g.heard@navy.mil.
Public Affairs Office
The primary mission of the NAS Jacksonville Public Affairs Office (PAO) is to tell the stories of the station's Sailors and Department of Defense civilians to the local community and audiences across the nation and world.
The NAS Jacksonville PAO gets the NAS Jacksonville and tenant command stories out by providing access and escort to civilian media. Whether facilitating interviews, scheduling and executing photo shoots, issuing press releases or responding to media queries, the PAO staff strives to provide the most complete, accurate and timely information, consistent with operational security and the privacy of our service members and their families.
For more information, call 904-542-5588/2415. The Base PAO is also responsible for maintaining social media sites ? Facebook, Twitter and Instagram, along with the station website. With the Jax Air News no longer being published, the staff has established a digital Jax Air News version to promote base personnel and tenant command accomplishments and events.
Community Relations

The mission of community relations is to foster a positive and proactive military and civilian relationship between NAS Jacksonville and the northeast Florida communities. Our community relations program strives to boost the public's awareness of the unique elements and contributions of the Navy through direct interaction with Sailors and their families. At the heart of our community relations program are the individual Sailors who continue to make an impact in our neighboring communities. Positive contributions take place daily through individual volunteerism and group participation in worthwhile programs such as nonprofit groups like Habitat for Humanity, mentoring in local schools or environmental initiatives to promote good stewardship. The Public Affairs Office coordinates base tours for school groups over the age of 12 and military reunion groups Monday through Friday only. Group size is limited to 40 students and chaperones coming on one bus. Tours may consist of squadron visits, air traffic control tower, port operations and Heritage Park based on operational commitments. For more information and to check availability, call 904-542-2415.
Public Works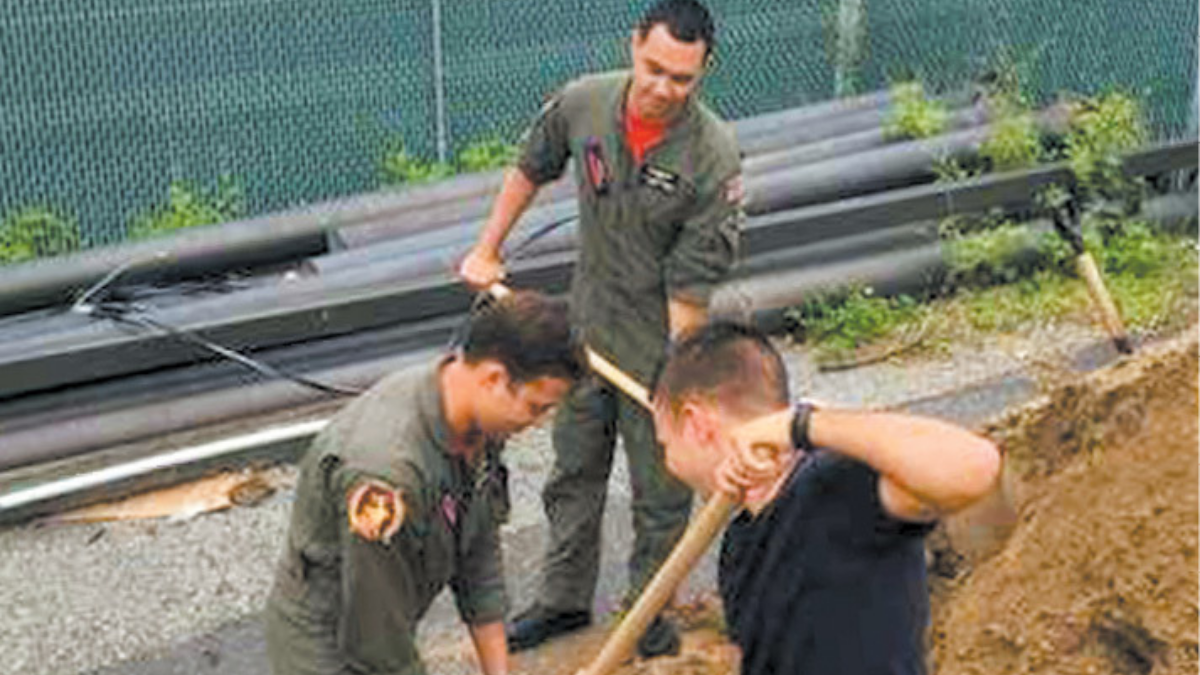 Department Jacksonville
Public Works Department Jacksonville provides a full range of facility services, including infrastructure sustainment, restoration and modernization, construction, transportation, engineering, environmental services, self-help, utilities, janitorial services, refuse collection, grounds maintenance and pest control. The Public Works team includes the Facilities Management Division, Facilities Engineering and Acquisition Department (FEAD), Production Division, Environmental Division, Base Operating Support contractors JBOS and CoSTAR, and many other contractors.
The Facilities Management Division of Public Works is responsible for working with the base departments and tenant commands to identify requirements, in regards to space, facility and utility requirements.
The Public Works FEAD oversees all construction contracted through the Naval Facilities Engineering Command. This group of professionals is dedicated to ensuring quality and safety in construction, along with comprehensive coordination with all affected station departments and tenant commands.
Transportation provides vehicles, including Global Electric Motorcars and green vehicles, to departments and tenant commands. It is also responsible for licensing personnel on special purpose vehicles.
Utilities and Energy Management is responsible for energy and water management, awareness and conservation. It continues to develop strategies for achieving energy reduction and renewable energy goals. NAS Jacksonville has one of the largest building energy monitoring programs in the southeast region.
The Base Operating Support contractors, JBOS and CoSTAR, handle all maintenance, housekeeping and landscaping for the station. To place a service call, call 904-542-1835.
Public Works Environmental Division supports NAS Jacksonville by implementing programs that ensure environmental compliance with legal regulations, prevent pollution, sustain natural and cultural resources, and promote continual improvement of the station's environmental management system. Environmental also coordinates basewide cleanups; manages endangered and threatened species, including manatees, gopher tortoises and least terns; oversees the Black Point Interpretive Center, educating hundreds of school-age children each year through natural resources programs; and offers community outreach events in local schools and city functions. For more information on environmental initiatives, call 904-542-5789.
Recycling Center

904-542-3113
The recycling center is in Building 623 on Birmingham Avenue between Gillis and Jason Streets.
The center takes office paper (colored and white), newspaper, computer paper and cards, cardboard, car batteries, plastic (including bottles) and aluminum cans.
Squadrons, commands and departments are encouraged to drop off all recyclables at the recycling center. Used oil is accepted at the Auto Skills Center during business hours only.
Safety Department
The Safety Department is responsible for management of four main program areas: occupational safety and health issues, explosives safety, traffic safety and recreational off-duty safety. Under the safety and health program, this department manages a variety of areas, including respiratory protection, hazardous material control and management, hearing and sight conservation, radiation issues, mishap investigations and inspection of base facilities for safety issues. The explosives safety officer provides oversight of all operations that use explosives to include weapons loading on aircraft. Motorcycle and defensive driving class are offered weekly. Base traffic safety issues are investigated under the Traffic Safety Program.
NAS Jacksonville was recently recertified for Occupational Safety and Health Administration Voluntary Protection Program "Star" certification. This safety certification places the NAS Jacksonville safety program in the top 1/10 of 1 percent of all safety programs for all businesses in America. For more information, call 904-542-3082.
Sea Cadets ... Test Your Limits!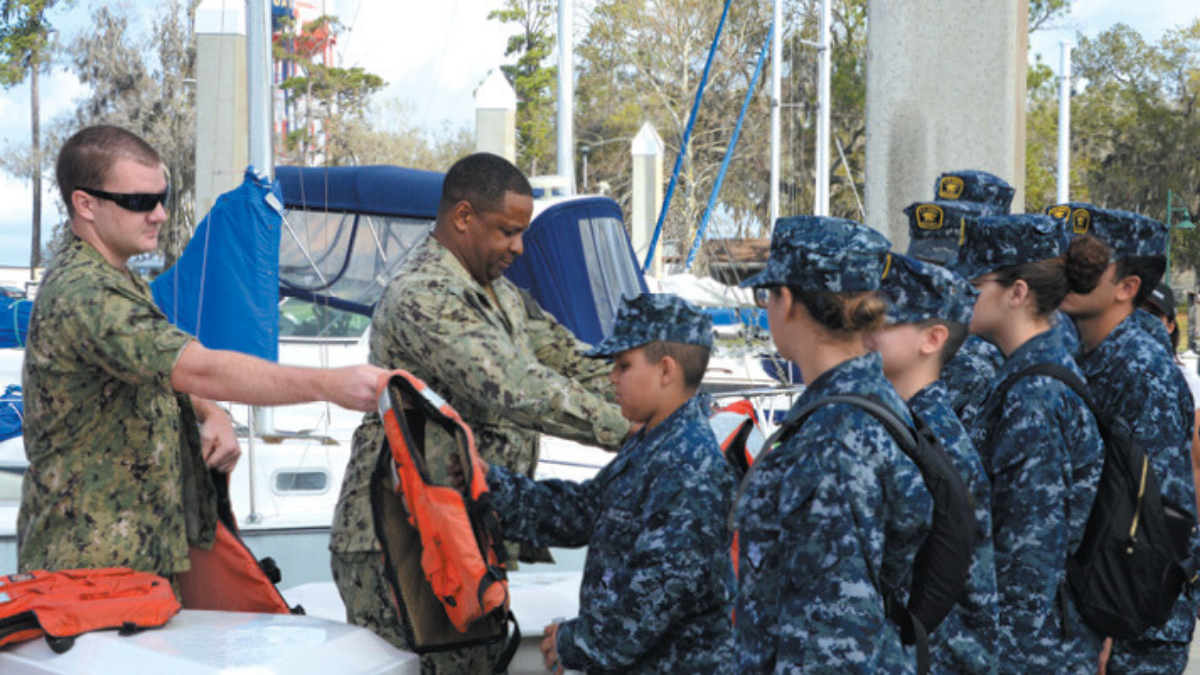 The U.S. Naval Sea Cadet Corps is a youth training organization for ages 10 to 17, through organization and cooperation with the Department of the Navy, to encourage and aid American youth to develop, to train them in seagoing skills and to teach them patriotism, courage, self-reliance and kindred virtues. Sea Cadet organizations exist in most of the maritime nations of the world. Recognizing the value of these organizations in educating youth in maritime matters, the Department of the Navy requested the Navy League of the United States to establish a similar program for American youth. The Navy League agreed to do so and then formally established the Naval Sea Cadet Corps (NSCC) and Navy League Cadet Corps (NLCC) in 1958. Recognizing the importance and benefits of the NSCC, Congress federally incorporated the Naval Sea Cadet Corps on Sept. 10, 1962, under Public Law 87-655 (36 USC 1541). The program is open to all young Americans regardless of race, color, creed or gender.
Each summer, cadets have the opportunity to participate in various Navy-sponsored trainings. In the cadet's first year, they attend recruit training for about two weeks, then they are eligible for advanced training such as for Airman, Medical, JAG, Rescue Swimmer, Culinary, Photojournalism and more.
There is a Sea Cadet unit aboard NAS Jacksonville that drills on weekends, when cadets receive hands-on training in various careers in the military. Interested? FDR Squadron can be reached at www.fdrseacadets.org for specific information on the unit's drill schedule.
Space Available Travel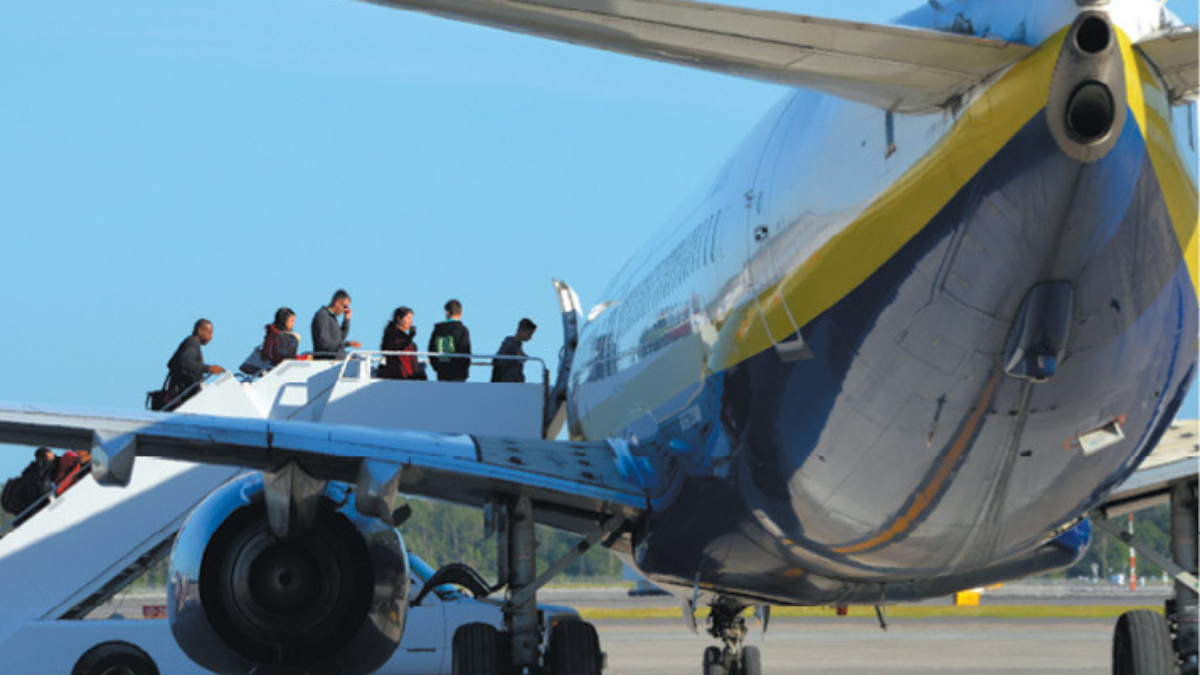 One of the benefits of being assigned in the vicinity of a naval air station is the availability of Space A flights on military aircraft. A variety of aircraft fly out of NAS Jacksonville and NS Mayport, traveling primarily to East Coast locations with flights on occasion traveling overseas. Members traveling Space A should remember that they are responsible for paying return travel on commercial aircraft if no military flights are available. Active-duty personnel may travel in uniform or appropriate civilian attire and report no later than two hours before the scheduled departure time. The aircraft commander of a military flight has the final authority for Space A seating. All flights are subject to change.
For flight information, go to www.facebook.com/Jacksonvillepassengerterminal or call the NAS Jacksonville Passenger Terminal automated flight arrival and departure recording at 904-542-3825/3956. To speak with a passenger service representative, dial 904-542-8165/8159.
To submit a Space A request online, visit www.cnic.navy.mil/jacksonville. On the home page, click the "About" tab and go down to "Space A Travel," then click on the "Request Form." Fill out the form and send it to the email address at the bottom of the page; it should read spaceajax@navy.mil.
Thrift Shop
The Not New Thrift Shop is operated by the Navy Wives Club of America (NWCA) No. 86 at the NAS Jacksonville main gate, Building 13. NWCA is a nonprofit organization comprised mainly of wives of enlisted Navy, Marine Corps and Coast Guard personnel. NWCA was chartered through the state of California in 1936, and a federal charter was obtained in 1985. For more information about NWCA No. 86, call 904-347-1447.
The Not New Thrift Shop accepts donated clothes, toys and household goods, which are sold to raise money that goes to base and local charities. The shop is open 9 a.m. to 1 p.m. Tuesday and Thursday. For more information, call 904-542-1582.
Transient Personnel Unit/Pre-Trial Confinement Facility (TPU/PCF)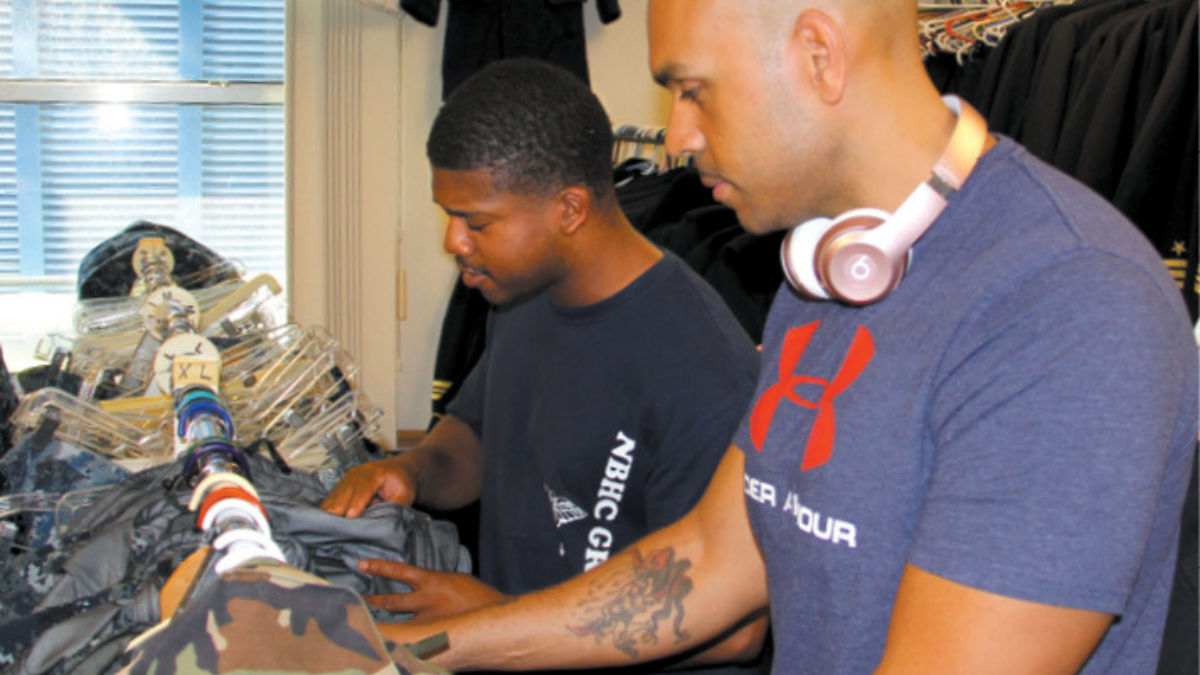 The Transient Personnel Unit/Pre-Trial Confinement Facility (TPU/PCF) mission is to provide Sailors expeditious transition processing to and from deployed fleet units and overseas commands and to provide a safe and secure environment for multi-services prisoners awaiting trial, release or transfer. Located in Building 409 on Seabee Court aboard NAS Jacksonville, our staff works to support customers from hundreds of commands worldwide. TPU/PCF operates 24/7. The quarterdeck number is 904-542-2575 or 904-542-1007, DSN 942.
Sailors en route to an underway or deployed command homeported at NAS Jacksonville can check into the TPU/PCF at NAS Jacksonville, Building 409. Sailors en route to an underway or deployed command homeported at NS Mayport can check into the Transient Personnel Detachment (TPD) at NS Mayport, Building 1587, phone: 904-270-7732, or the NS Mayport quarterdeck after hours. For room accommodations aboard NS Mayport, check in to Bachelor Enlisted Quarters MCPON Building 2105, phone: 904-270-7579.
Pre-trial Confinement - escorts bringing prisoners for confinement must check in at Building 409. For prisoner check-in or checkout questions, contact the TPU/PCF Control Center at 904-542-3314/3315.
The required paperwork and documents for transient Sailor and prisoner check-in are at www.cnic.navy.mil/regions/cnrse/installations/nas_jacksonville/om/transient_personnel_unit/check_in.html.
Veterinary Treatment Facility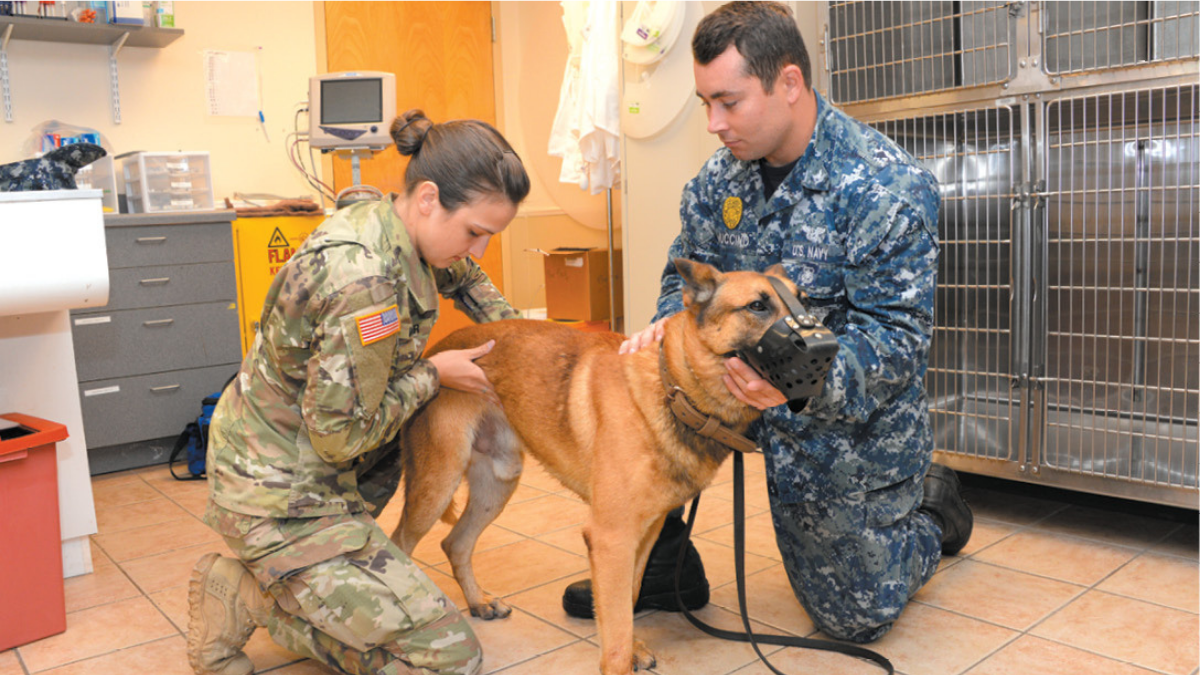 The NAS Jax Veterinary Treatment Facility (VTF), managed by the Army Veterinary Service, is in Building 537 on Biscayne Street near the gas station. Customer parking is at the far end of the building at the end of the dead-end street. The door closest to the
gas station is reserved for Military Working Dog access.
The clinic offers veterinary services to pets owned by active-duty and retired personnel, their dependents, and reservists on active duty. These services include minor sick call appointments and wellness visits such as new puppy and kitten vaccines, routine pet immunizations, testing for intestinal parasites and heartworms, and health certificates. The clinic maintains a well-stocked pharmacy including heartworm preventatives, flea and tick preventives, and other items. The sale of prescription items is limited to pets that have had an annual exam performed by a military veterinary facility with the last year. Routine surgery and dentistry are also available as well as digital radiology, ultrasound, and in-house blood analysis.
The facility is open 8 a.m. to noon and 1 p.m. to 4 p.m. Monday, Tuesday, Wednesday, and Friday. The clinic is closed on Thursdays to accommodate staff training and closes early on the last business day of the month for inventory. Please bring any previous medical documents and vaccination records to your pet's first visit.
Housing residents may keep pets in their homes as outlined in community resident polices. All cats and dogs residing on post should also be registered with the veterinary clinic even if not planning to use the veterinary clinic for pet care.
To schedule an appointment, or for more information, call 904-542-3786.
VyStar Credit Union
904-908-2715
VyStar Credit Union was founded in 1952 as Jax Navy Federal Credit Union to service military employees and their families at NAS Jacksonville. We are proud of our beginnings and extend that pride today as we have grown to become one of the largest credit unions in the nation, serving more than 420,000 members throughout northeast Florida and nationwide. VyStar offers a complete range of financial services to all military and civilian personnel stationed at NAS Jacksonville, as well as anyone who lives or works in the 17-county northeast Florida area. VyStar provides lower cost loans, the convenience of a growing list of more than 162 full-service ATMs in northeast Florida with 13 located throughout the base, free internet banking with online bill pay, mobile banking services, text message banking, person-to-person and person-to-account payment options, as well as a full-time, certified financial counselor in the NAS Jacksonville branch to assist members.
Jax Air News
904-542-3531
The station's weekly newspaper, the Jax Air News, is a Chief of Information Merit Award-winning publication, providing NAS Jax and its tenant commands with news of Navy-wide and local interest, as well as features and articles about Navy people. The Jax Air News is distributed free every Thursday at the Navy Exchange, the commissary, clubs and in many workspaces.