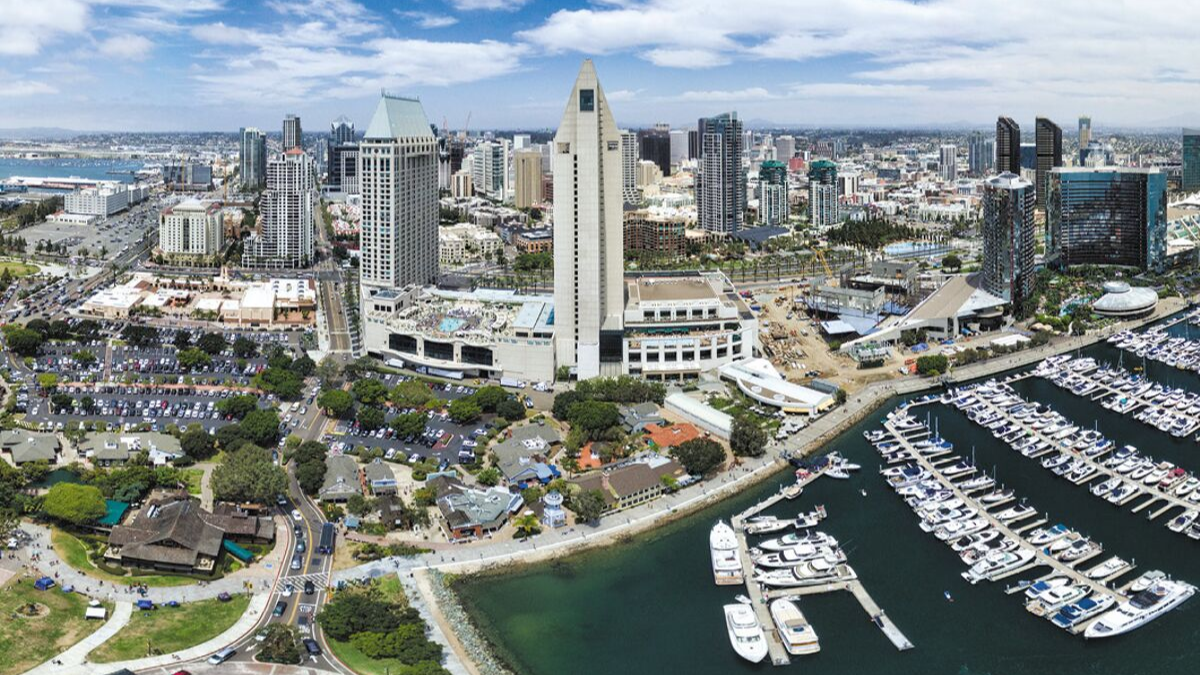 The California Department of Motor Vehicles website is the best source for your vehicle-related questions. Visit www.dmv.ca.gov for California driver's license requirements and local vehicle requirements such as smog tests. If you're thinking about registering your car in California, you may receive a reduced fee as a service member. Also check with Navy Legal as you may qualify for benefits afforded by the 2009 Military Spouse Residency Relief Act.
For California Highway Patrol rules, regulations and other information, visit their website at www.chp.ca.gov. To contact CHP for a non-emergency, call 800-
TELL-CHP (835-5247).
PUBLIC TRANSPORTATION
Vehicle use and maintenance in San Diego can be expensive, but there are mass transit options to help you get around affordably. For bus, trolley and train schedules and fares, call 619-233-3004 or 511, TTY/TDD: 619-234-5005 or visit www.sdmts.com for more information.
VEHICLE REGISTRATION
Out-of-state vehicle registration for military personnel is valid until its regular expiration date. Upon expiration, the vehicle registration may be renewed in your home state or an application can be made for a California vehicle registration. The DMV will request the out-of-state title, last issued registration and the license plates. Contact the DMV for more information.
Unregistered vehicles in the name of a service member assigned to duty in the state must apply for California registration. Fees, taxes and a smog impact fee are due if the vehicle was not built to state emission standards. A smog certificate and proof of car insurance is also required to register vehicles and obtain a base decal. This applies whether your vehicle is registered in California or out of state. An odometer disclosure is required to register or transfer a motor vehicle. The law authorizes the DMV to refuse to register, renew or transfer a vehicle when the odometer reading is not provided.
DRIVER'S LICENSE
Active-duty personnel arriving in California may legally drive with a valid and unexpired driver's license from another state. Family members are afforded the same privilege but may find that their status is not as clearly defined. Check the DMV regarding the regulations as applied to your individual case.
First-time license applicants will need to provide the DMV with proof of legal U.S. residency before a license can be issued. A military identification card meets this requirement.
MOTORCYCLE SAFETY
If you ride a motorcycle on military installations, you must wear an ANSI-approved helmet with the chin strap firmly fastened, shoes or boots with leather sides and hard rubber or leather soles, full-finger gloves, full-length trousers and a long-sleeve shirt or jacket. A yellow or orange reflective vest with a 1.5- to 2-inch-wide vertical or horizontal reflective stripe in front and back must be worn as an outer garment. You must also have the headlight on.
All on-base motorcycle drivers must attend a motorcycle safety course. Temporary decals, valid for 30 days, may be obtained if the rider has written proof they registered for the safety course.
BICYCLE SAFETY
Helmets are required for on-base bicyclists.