Welcome to San Diego, America's Finest City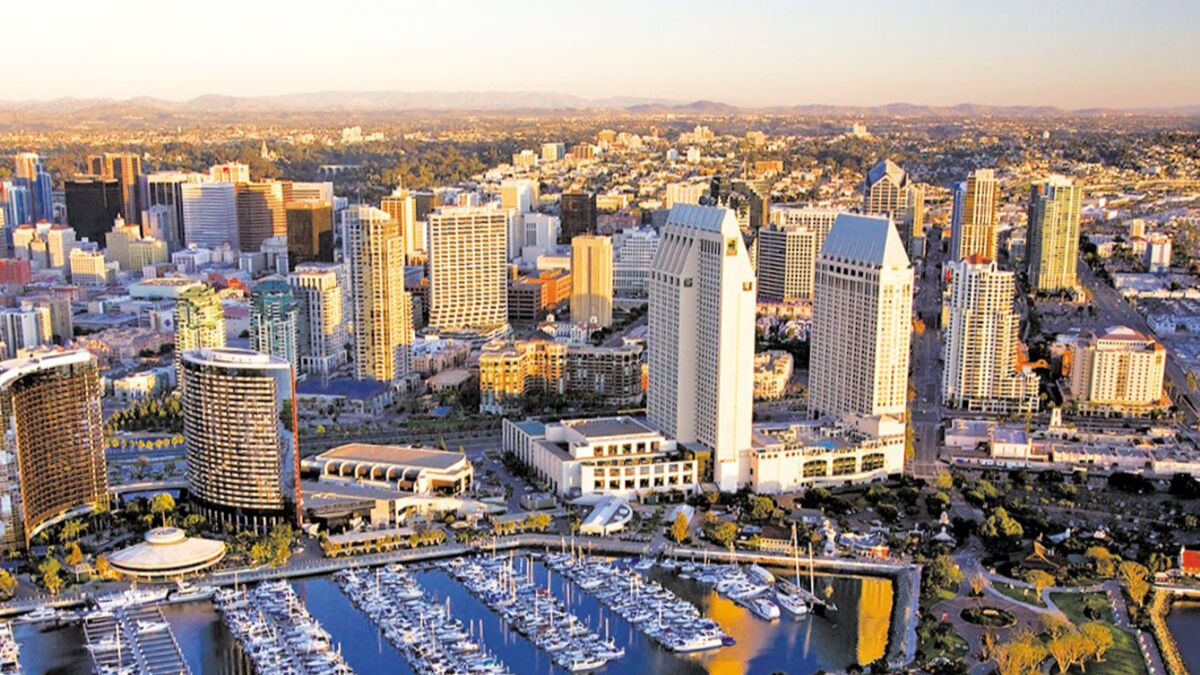 Welcome to San Diego, California's second-largest city, where blue skies keep watch over 70 miles of beaches and a gentle Mediterranean climate means paradise every day. Bordered by Mexico, the Pacific Ocean, the Anza-Borrego Desert and the Laguna Mountains, San Diego County's 4,200 square miles offer immense options for business and pleasure. It can take years to discover all this diverse area has to offer; the following are just some of the highlights. Remember to check for MWR discount tickets to attractions and theme parks. Current pricing is available at www.navylifesw.com/tickets.
Visitor Information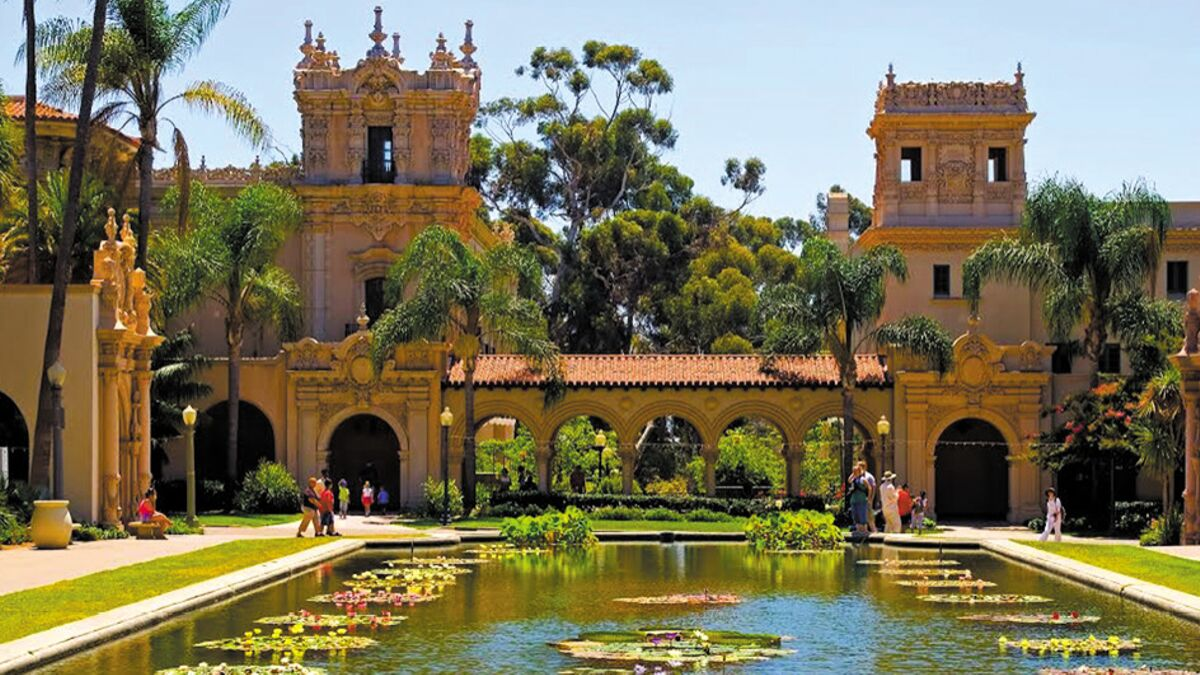 For visitor information, maps, brochures and visitor guides, stop at the International Visitor Information Center, an official visitor center of the San Diego Tourism Authority. Located at 996-B North Harbor Drive, the visitor center is open 9 a.m. to 5 p.m. daily June through September and 9 a.m. to 4 p.m. daily October through May. Call 619-236-1242 or visit www.sandiego.org for more information.
Places of Interest

Embarcadero
Start your exploration on Harbor Drive at the foot of Pacific Highway near downtown. Stroll along the waterfront through bustling Seaport Village, where you'll find an eclectic mix of bistros and boutiques, live music and talented street performers. Past the historic fish market heading north is the USS Midway Museum, where you can experience life at sea without leaving port on this historic naval aircraft carrier museum. Less than a block away on Broadway Pier you can take a harbor excursion or a ferry across to Coronado. Next is the Cruise Ship Terminal, where cruise ships dock when calling on San Diego. Further along the Embarcadero, see one of the world's top collections of historic ships at the Maritime Museum of San Diego. Ships include the ferryboat Berkeley, built in 1898; the Star of India, the oldest active sailing ship, built in 1863; and the museum's latest star, the newly built San Salvador, a highly accurate replica of the vessel that Juan Rodriguez Cabrillo sailed into what would be San Diego in 1542. Visit www.portofsandiego.org for more information about the Port of San Diego.
Gaslamp Quarter
Located in the heart of the city, the Gaslamp Quarter has become the hub of cultural activities and bustling nightlife. Encompassing 16 blocks, the Gaslamp Quarter has a predominantly Victorian feel among the skyscrapers surrounding the district. With more than 200 restaurants, shops, galleries and clubs, and music ranging from jazz to country and western, this locality promises quality time in a quality setting. Visit www.gaslamp.org for more information.
Balboa Park
Balboa Park is one of the largest urban cultural parks in the U.S. It was named for the Spanish explorer Vasco Nunez de Balboa, who in 1513 was the first European to reach the Pacific Ocean. Many buildings in the park are Spanish Colonial Revival architecture, constructed for the Panama-California Exposition (1915-1916), and used for the California Pacific International Exposition in 1935. The cultural heartland of the city, it is home to the world-famous San Diego Zoo, 15 major museums, art galleries, the Reuben H. Fleet Science Center, the Tony Award-winning Old Globe theater, one of the nation's largest outdoor organ pavilions and the iconic California Tower. Visit www.balboapark.org for more information.
Old Town State Historic Park
San Diego's Old Town marks the site of the first European settlement on the West Coast, founded by Father Junipero Serra in 1769. Nestled below Presidio Park, Old Town represents San Diego's Hispanic heritage from 1821 to 1872, when the area was the center of San Diego. You can also visit charming Heritage Park Row, where a number of Victorian buildings scheduled for demolition were relocated. Visit www.oldtownsandiego.org for more information.
Hotel del Coronado
Drive across the Coronado Bay Bridge and through Coronado's downtown village to the Hotel del Coronado, which was completed in 1888. The Del has long housed presidents and visiting dignitaries and been the colorful backdrop for numerous movies. Visit the Coronado Museum of History and Art at 1100 Orange Ave. to see a collection of memorabilia, then enjoy a stroll along the beach. Visit www.hoteldel.com for more information.
Cabrillo National Monument
This 144-acre park at the end of Point Loma features a statue of Juan Rodríguez Cabrillo, the Portuguese explorer who landed in San Diego in 1542; a restored 1855 lighthouse; museum installations and a bookstore; bayside trails; tide pools; and the Whale Overlook. This is an excellent vantage point to see migrating Pacific gray whales in winter; year-round, you'll enjoy awesome views of San Diego's harbor and skyline and the rocky Pacific coastline. When skies are clear, you can also see Mexico in the distance. Visit www.nps.gov/cabr for more information.
San Diego Botanic Garden
San Diego Botanic Garden is a place of year-round beauty. Located 30 minutes north of San Diego in Encinitas, San Diego Botanic Garden features numerous exhibits, including rare bamboo groves, desert gardens, a tropical rainforest, California native plants, Mediterranean climate landscapes, succulent gardens, an herb garden, and the largest interactive children's garden on the West Coast. Visit www.sdbgarden.org for more information.
Attractions

Belmont Park
Belmont Park is San Diego's beachfront amusement park and entertainment center, located 1 mile west of SeaWorld. Sure to please the entire family, Belmont Park is right on the surf and sand in Mission Beach and offers free parking and free park admission. Visitors can enjoy traditional and contemporary amusement park rides for a small fee, including a historic wooden roller coaster (the Giant Dipper); play mini golf, arcade and midway-style games; shop; and enjoy an array of cuisine throughout the park, which includes beachfront restaurants as well as boardwalk fare. Visit www.belmontpark.com for more information.
Birch Aquarium
Lovers of all types of marine life will delight in a tour of this world-renowned aquarium and oceanographic museum. Splendid examples of marine life from around the world are featured in more than 60 habitats and interactive displays, an education center and an artificial tide pool. Visit www.aquarium.ucsd.edu for more information.
LEGOLAND California
Located in Carlsbad, LEGOLAND is a 128-acre family theme park geared for families with children ages 2 to 12. LEGOLAND offers great amusement rides, astonishingly accurate Lego brick models, lively music and a chance to let your imagination run free. Also on-site is the Sea Life Aquarium, two themed hotels and, for summer fun, LEGOLAND Water Park. Visit www.california.legoland.com for more information.
San Diego Zoo
The world-famous San Diego Zoo occupies 100 acres of Balboa Park and houses 3,700 animals of more than 650 species and subspecies and more than 700,000 exotic plants. The exhibits feature animals in their natural shared environments, and the zoo is known for its conservation work, especially with giant pandas from China. Visit www.zoo.sandiegozoo.org for more information.
San Diego Zoo Safari Park
The park, which is east of Escondido, is a sister facility to the San Diego Zoo. It boasts a natural habitat to wildlife and endangered species from every region of the planet. The nearly 2,000-acre wildlife preserve features more than 3,500 free-roaming animals that live in enclosures that simulate their natural habitat. Visit www.sdzsafaripark.org for more information.
SeaWorld
SeaWorld is one of San Diego's main tourist attractions and one of the most popular marine-life parks in the world. The founding principles of education, entertainment, research and conservation make SeaWorld an ideal place to learn about, enjoy and gain an appreciation for some of the ocean's most fascinating animals. Spread across 189 acres on beautiful Mission Bay, SeaWorld San Diego is known for its animal shows, interactive attractions, aquariums, rides, beautiful landscaping, dining facilities and education programs for all ages. SeaWorld exhibits range from the Penguin Encounter to the underwater viewing tunnel of the Shark Encounter. Visit www.seaworldparks.com/seaworld-sandiego for more information.
SeaWorld also has a water park in Chula Vista. Aquatica San Diego blends up-close animal experiences, water from serene to extreme, high-speed thrills and a sandy beach. Visit www.aquatica.com/san-diego for more information.
Sporting and Event Venues

Del Mar Fairgrounds
Twenty miles north of San Diego is the Del Mar Fairgrounds and its nearby equestrian facility, the Horsepark. The fairgrounds and Horsepark host nearly 350 events each year. They include the Del Mar National Horse Show in April, the San Diego County Fair in June and July, annual live horse racing meets July through September, the Scream Zone in October, the Holiday of Lights in December and Surfside Race Place year-round, as well as equestrian and other animal shows, concerts, craft shows, home shows, and other social and consumer events. Visit www.delmarfairgrounds.com for more information.
Petco Park
Petco Park is the home of the San Diego Padres. Spectacular in every way, the park combines the best sight lines in baseball with breathtaking views of San Diego. Architecturally magnificent, it celebrates the sea, sky, natural beauty, cultural diversity and unique spirit of our region. Innovative design features evoke the timeless traditions of baseball in an intimate setting, with state-of-the-art fan amenities to suit every taste and budget. Visit www.petcoparkevents.com for more information.
SDCCU Stadium
SDCCU Stadium in Mission Valley officially opened in 1967 as San Diego Stadium. It was later renamed Jack Murphy Stadium, after the late sports editor of the San Diego Union-Tribune. Formerly the home of the NFL's Chargers — who moved to Los Angeles in 2017 — the stadium is still home to San Diego State University Aztecs' collegiate football. The facility is also the host of specialty events, rock concerts and swap meets. Visit www.sandiego.gov/stadium for more information.
San Diego Convention Center
The rejuvenated jewel of the downtown area, this 2.6 million-square-foot facility overlooks San Diego Bay and is the host to numerous events that are open to the public. It is the site of everything from Comic-Con to international auto shows. Visit www.visitsandiego.org for more information.
Viejas Arena
At the Aztec Bowl on the San Diego State University campus, this 12,000-seat arena is an exciting venue for sporting events, stage shows, concerts, family entertainment, exhibitions and conferences. Guests enjoy a facility with impeccable acoustics and sight lines, making every seat in the house a great seat. Visit www.as.sdsu.edu/viejas_arena for more information.
Beach Communities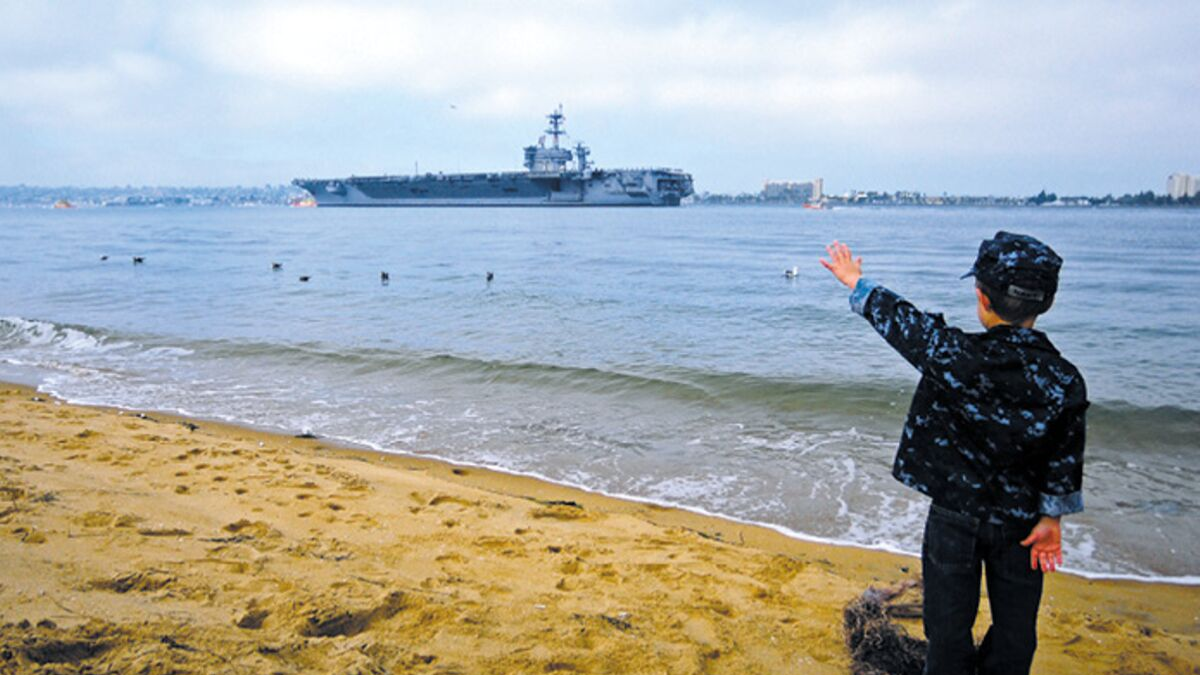 The San Diego coastline is made up of several towns and communities, each with its own character and history. Over the years, most towns have undergone growth and new development, yet, they have retained much of their quaintness and charm. Following are some of the highlights of your beach tour from south to north:
Imperial Beach is the most southwesterly city on the U.S. mainland. South of Imperial Beach are the Tijuana Estuary, Border Field State Park and Mexican border. A seedy beach town in the '70s, today Imperial Beach attracts many visitors to its beaches, pier, rejuvenated shopping district and natural reserves.
The Silver Strand is a long strip of land between Coronado and Imperial Beach. Bordered by San Diego Bay and the Pacific, it's known for its long, sandy state beach and campground.
Point Loma is a secluded community on a peninsula with the same name; Sunset Cliffs, Cabrillo National Monument, the Old Point Loma Lighthouse and tide pools make it unique.
Ocean Beach is a funky, laid-back beach community that features a pier, a dog beach, the Newport Avenue Shopping District.
Mission Beach is famous for its oceanfront boardwalk, sandy beaches, Belmont Park, the WaveHouse and many restaurants, clubs, hotels and shops.
Pacific Beach is a haven for young people, especially college students. At its center is the Crystal Pier, which was built in the late 1920s and is home to rental cottages suspended over the surf. A 3.5-mile-long concrete boardwalk extends from North Pacific Beach to Mission Beach.
Carlsbad
Carlsbad has attracted an international theme park, LEGOLAND California, and has become a major golf center. Carlsbad has miles of beaches, a variety of housing options and shopping, including Plaza Camino Real (a regional mall), North County Plaza, specialty stores, antique stores and an outlet center. Local attractions include the Carlsbad Village Faire, the largest one-day street fair in the nation, held in May and November. Carlsbad is also home to the famous Flower Fields and the Carlsbad Triathlon.
Del Mar
Located 20 miles north of the city of San Diego, Del Mar means "of the sea." Two miles of beautiful beaches, the famous Torrey Pines State Natural Reserve, sunny weather, the annual San Diego County Fair and the famous Del Mar racetrack attract visitors who come to enjoy sports and recreation near the ocean.
La Jolla
La Jolla is upscale, exclusive and home to some of the area's priciest real estate. Take one look at the pristine coastline, and you'll instantly understand the allure. La Jolla's most spectacular spot is the bluff above La Jolla Cove. Stroll along Coast Boulevard for the most scenic views. With its calm, crystal-clear water, the cove is also great for swimming. In the tide pools at its small, sandy beach, you can glimpse marine life such as starfish, sea anemones and sea urchins. Further south along the coast is the Children's Pool, a popular gathering place for harbor seals. From the cove, you can walk up to the elegant shopping and dining district around Prospect Street and Girard Avenue. The La Jolla Village Information Center is at 1162 Prospect St. and is open daily.
Oceanside
Oceanside sits on 3.5 miles of sandy beaches and is an ideal mix of urban and rural environments blessed with almost perfect year-round weather. Oceanside Harbor and Harbor Beach are the ideal spots for an afternoon stroll, picnic, boating, surfing or fishing. For shopping, Cape Cod Village plays host to many unique shops and restaurants.
Torrey Pines
The Torrey pine is one of North America's rarest pines. The Torrey Pines State Natural Reserve just north of La Jolla features these rare trees, along with high cliffs and deep ravines on headlands overlooking the ocean. Hikers can follow trails through stands of wind-sculpted pines down to the beach. Maps and guided tours are available at the visitor center. Visit www.torreypine.org for more information.
Mountains and Apple Pies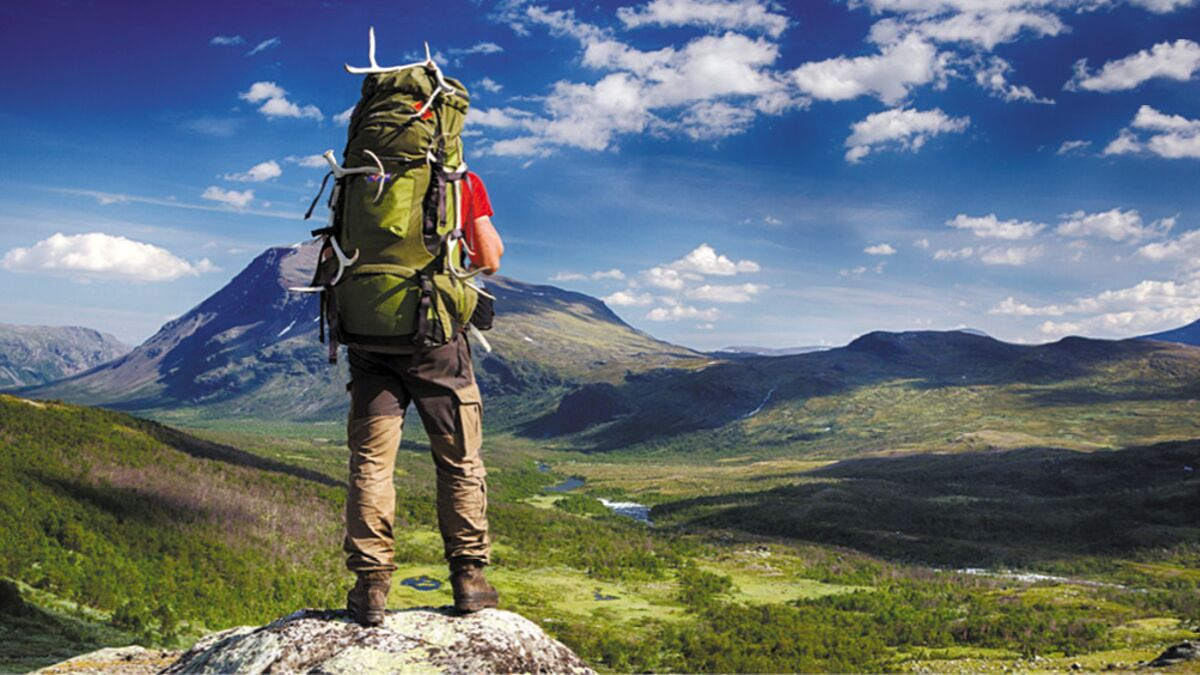 Julian is a historic gold mining town about an hour east of San Diego. It is the premier mountain retreat in the county and is unique in that it has four seasons. Spring brings the blossoming of flowers, including daffodils, summer is perfect for hiking and stargazing, fall is famous for apples and fall colors, and winter brings snowfalls and bright, crisp days. Julian is the bed-and-breakfast capital of Southern California. Specialty shops line the streets, attractions range from wineries to wolves. From the old-time melodrama to the Grape Stomp Festa, Julian events are great for couples, families and groups. Find more information at www.visitjulian.com.
Desert Areas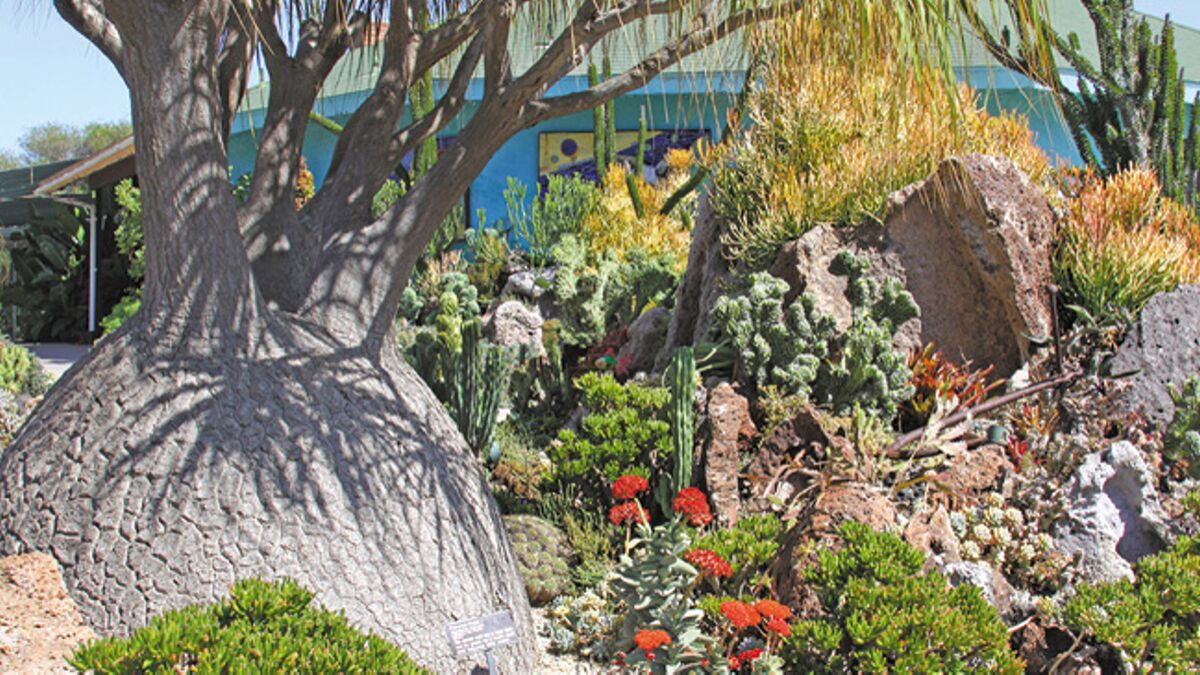 There are many desert areas to the east of San Diego, including the Anza-Borrego Desert State Park, where you can enjoy hiking, bike riding, four-wheel-drive routes, wildlife viewing and horseback riding. Or simply take a drive during springtime to see the desert wildflowers. These desert perennials spring into bloom when water becomes available, creating some spectacular views. Visit www.parks.ca.gov/?page_id=638 for park information or go to www.desertusa.com for more information.