American Red Cross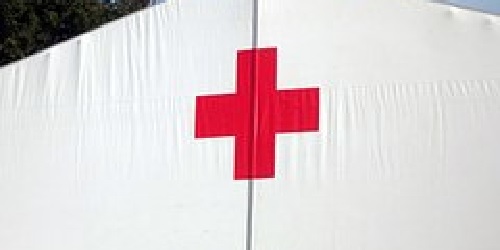 Although not located on base, the American Red Cross is available just a phone call away to help military members handle emergencies. Its Armed Forces Emergency Services is the worldwide program through which emergency communications, financial assistance and case work services are provided to members of the United States armed forces and their families.
The area Red Cross office is in the Fleet and Family Support Center at 7928 14th St., near Naval Station Norfolk off Hampton Boulevard. It is open 8:30 a.m. to 4 p.m. weekdays. Day phone is 757-440-1111. After-hours and emergency telephone is 877-272-7337.
Banking

NAVY FEDERAL CREDIT UNION
We proudly serve Department of Defense active-duty, retired, reserve, National Guard, civilian and on-base contractor personnel and their families. Our local NAS Oceana branch office is at Fifth Street and Hornet Drive.
As a Navy Federal member, you get the convenience of a worldwide network of more than 225 branches, more than 50,000 free ATMs, ATM fee rebates, plus 24/7 online and telephone account access, including mobile banking. You can carry your membership throughout your career, around the world, taking advantage of exclusive products that range from low-rate auto loans and credit cards to low-minimum certificates and a wide selection of mortgages nationwide. And, your online resources provide you a wealth of information on all aspects of financial planning, from setting up a first budget to developing a sound retirement strategy.
We work the same as we did when we started 80 years ago — members' savings are primarily invested in loans to fellow members. Like family, Navy Federal supports members through the rough times and the good. More than 4.2 million members call us home for their finances. We have $52 billion in assets, a real testament to our safety and soundness.
Chapels

THE CHAPEL OF THE GOOD SHEPHERD (NAS OCEANA)
Built in 1957, this chapel stands near the center of NAS Oceana at the corner of Hornet Avenue and D Street. The NAS Oceana Chapel is one of the oldest and most historic aviation chapels to display the Wings of Gold. The complex includes the 486-seat main sanctuary and the smaller 25-seat Blessed Sacrament Chapel.
THE CHAPEL BY THE SEA (DAM NECK ANNEX)
Built in 1989, this chapel is on Regulus Avenue across from the Dam Neck Medical and Dental Clinic. The Chapel by the Sea joins lakeside trails and serves as a safe haven and scenic refuge for Sailors and families alike.
The chaplains and religious program specialists are here to nourish the emotional and spiritual lives of the many who live, work and visit Oceana and Dam Neck. Chaplains conduct weddings and sacraments, life-skills education, social ministry programs and pastoral counseling. They also contribute to the community through benevolence programs as well as civic and cultural events.
In addition to the many chaplain services available, a vibrant faith community actively serves and is engaged in worship. A few of the many worship opportunities available include:
CATHOLIC SERVICES
Chapel of the Good Shepherd
(NAS Oceana)
Daily Mass: 11:30 a.m. Monday through Wednesday
Sunday Mass: 7 a.m. and 9 .m.
Baptisms: by appointment with the
Catholic chaplain
Confraternity of Christian Doctrine (CCD): Please call 757-492-6725 or 757-433-2871 to register for classes.
Chapel by the Sea (Dam Neck Annex)
Confessions: 4 p.m.
Saturday Mass: 5 p.m. (fulfills Sunday obligations)
PROTESTANT SERVICES
A unique military family of faith, the Protestant community at Oceana exists specifically to: reach Sailors, Marines and their families; equip them for living out their faith; and sending them out in love and prayer. This vibrant growing and engaged community has many service and outreach opportunities to put faith into practice. Weddings and baptisms are by appointment with the Protestant chaplain.
Chapel of the Good Shepherd (NAS Oceana)
Sunday School (Adult and Children): 10 a.m. September through May
Sunday Contemporary Protestant Worship: 11 a.m.
C.O.G.S. Children's Church: (during
11 a.m. Service in Classroom 2)
Protestant Bible Study: 6 p.m. Wednesday
Praise Band Practice: Sundays immediately following 11 a.m. service
Women's Ministry: Donuts and Discussions: Thursdays at 9:30 a.m., children welcome!
Chapel by the Sea (Dam Neck Annex):
Sunday Contemporary Protestant Worship:
5:30 p.m. (Contemporary Service)
Service times are subject to change. Please see us on Facebook for any service time changes at https://www.facebook.com/oceanadamneckannexchapel/ and other information.
OTHER SERVICES
People of many faiths enrich themselves through their worship lives. Jewish and Muslim services are held at Naval Station Norfolk. For more information call 757-444-7361. Latter-day Saints (Mormon) services and assistance are provided by request. Please call 757-433-2871 for further information.
Command Career Counselor Office
The primary goal of the command career counselor's office is to ensure every Sailor, both active and reserve, is provided with quality career information, in a timely manner, to make sound career decisions.
Our retention program is built on enthusiasm, professionalism and personal involvement from the command leadership to the individual Sailor. Our program focuses on morale, quality of life and educating our Sailors and their families in career opportunities and benefits available within the Navy.
The command career counselor's office is totally dedicated to the support of service members reporting to the command. A staff of fully trained department and division collateral duty career counselors is under the command career counselor's cognizance. Each department aboard NAS Oceana or Dam Neck Annex has one or more department or division counselors designated to assist in career issues for that department.
Career counselors organize and implement an aggressive enlisted career information program; evaluate enlisted career information programs; supervise and coordinate interviewing and counseling efforts; counsel individuals; and give presentations to civic groups, naval personnel and their family members on the advantages of career opportunities and professional development in the Navy. The command career counselors also serve as education service officers, command sponsor coordinators and transition assistance program managers.
Professional growth and healthy retention for all of our qualified men and women is — and will continue to be — our No. 1 priority. The career information team welcomes you. Call 757-433-2665/2475 for information.
Commissary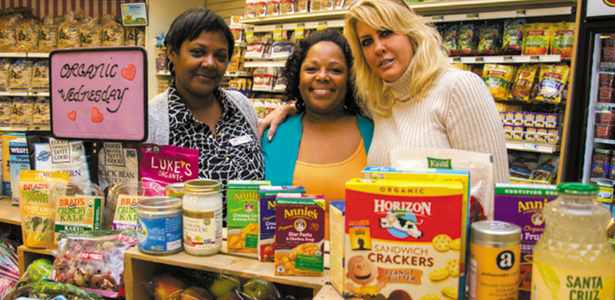 The Defense Commissary Agency (DECA) operates a worldwide system of grocery stores that provide high-quality food and household items at the lowest possible cost to military members, retirees and family members with proper identification cards.
The commissary for both NAS Oceana and Dam Neck Annex is on Oceana Boulevard outside the Oceana main gate and is open 9 a.m. to 9 p.m. Monday through Friday, 8 a.m. to 9 p.m. Saturday and Sunday. It is also open some holidays. Info line: 757-428-2931, office: 757-428-2932.
Galley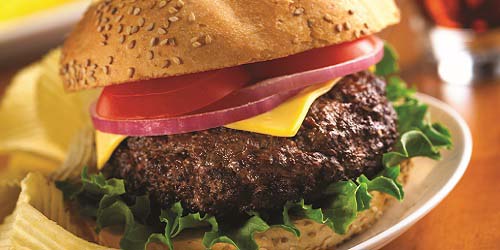 NAS Oceana Hornet's Nest Galley is an award-winning, five-star accredited dining facility that is continually striving to provide world-class food service in the best dining environment we can provide to our Sailors, Marines and authorized DOD component patrons. We provide brand-name items such as Dominic's, Maxwell House, Pepsi and other market recognizable vendors. We use dining concepts like "menu standardization," "speed scratch" and "all-day feeding" to give customers the best menu selections possible at the most flexible times to meet variable schedules.
A newly renovated dining room, serving lines and salad bar reflect the pride in ownership that the commanding officer, executive officer, command master chief and entire NAS Oceana food service team have, as well as the care for Sailors and Marines in this important quality-of-life program. Our aesthetic dining room features an aviation theme, depicting its beginnings and current state via our "Eras of Aviation Rooms," in which former commanding officers are showcased with aircraft from their time period adorning the walls. The Era Rooms are a virtual NAS Oceana time machine and add to the already warm and pleasant dining atmosphere. Modern serving and beverage lines and a streamlined 24-topping salad bar round off the dining experience at Hornet's Nest Galley.
Summertime is the right time for our "Master Jet Grill!" Our barbecue pit area in the summer officially opens right after Memorial Day annually and closes just before Labor Day. Cheeseburgers, hot dogs, baked beans and all the fixings are available daily. Our exterior lawn furniture seats you and a multitude of friends, so come have a cookout with us.
Quality food service is job No. 1. Our passion for excellence and stewardship are our hallmarks. We want to be the "wow" factor in someone's workday via quality cuisine that meets the desires of our NAS Oceana staff and tenant commands. The newly fashioned 21-day cycle menu provides a rotational smorgasbord of delicious culinary choices from various menu types to include our hearty main line selections and fast-food or speed line fare.
"One-of-a-kind" Navy Drive-Thru: The "Fly-By Drive Thru" is our prized program. It's quick, easy, affordable and central to all areas of our master jet base, while you never have to leave the comfort of your vehicle.
Give us a try today; we're not your average galley.
Continuous "all-day feeding" and alternate meal hours:
Monday through Friday
Breakfast............................6 to 10 a.m.
Lunch..........................10 a.m. to 2 p.m.
Dinner.............................2 to 5:30 p.m.
Drive-thru.................6 a.m. to 1:30 p.m.
Weekends/Holidays
Breakfast.........................8 to 9:30 a.m.
Lunch.....................10:30 a.m. to 1 p.m.
Dinner........................3:30 to 5:30 p.m.
Address:
858 D Ave.
Virginia Beach, VA 23460
Telephone numbers:
Main Office.......................757-433-2207
Cashier/Information..........757-433-3803
Fly-By Drive Thru..............757-433-2243
Leading CS/FSO................757-433-2390
Follow us on Facebook. Look for NAS Oceana "Hornet's Nest Galley"
Authorized Galley Patrons: All active-duty, reserve and authorized DOD components.
Legal Assistance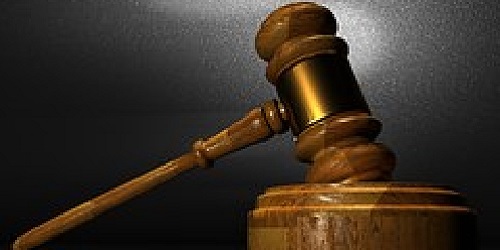 Legal assistance can include advice on topics such as consumer/financial affairs, disaster relief support and advice, family law, foreclosure advice and counseling, immigration, notary services, powers of attorney, landlord/tenant matters, Service members' Civil Relief Act, small claims court matters, victim assistance, and wills/estate planning. Pre-deployment services are given priority.
COMMAND SERVICES OFFICE (BLDG 230)
Command Services provides advice in the following subject areas: Administrative Law, Admiralty, Administrative Separations and Processing, Disciplinary Options, Freedom of Expression and Grievances, Homeland Security, Interactions with Civilian
Law Enforcement Agencies, Subpoenas, JAGMAN Investigations, Military Justice, Operational Law, Personnel Matters, Standards of Conduct and Government Ethics.
RLSO Mid-Atlantic provides legal consultation and command services support primarily for Navy commands without
their own assigned judge advocate or general counsel.
Navy Exchange - NAS Oceana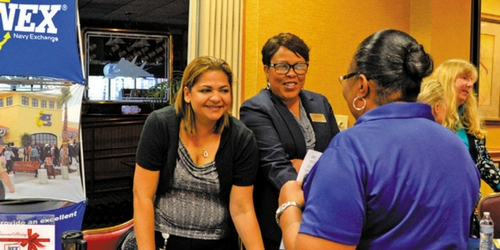 Navy Exchange Mall
The Navy Exchange Mall is dedicated to providing active-duty and retired military personnel and their dependents with quality goods and services at a savings. Profits from the Navy Exchange support Morale, Welfare & Recreations programs. The Navy Exchange main mall is on Tomcat Boulevard just outside of the main gate and is open 9 a.m. to 9 p.m. Monday through Saturday and 9 a.m. to 7 p.m. on Sunday. For customer service, please call 757-425-4200.
Jet Mart
This retail facility offers convenience foods, beverages, personal care items, household items, electronics, Redbox, a barbershop and laundry/dry cleaning drop-off. A Subway and Cold Stone Creamery is available as well. The Jet Mart is on E Avenue next to the Bowling Center and is open 6:30 a.m. to 9 p.m. weekdays, 9 a.m. to 9 p.m. Saturday and Sunday. Telephone: 757-425-4267.
Autoport
There are two gasoline locations at NAS Oceana. The gas kiosk in the parking lot of the NEX main mall includes a car wash and an E-85 pump. The Autoport on E Avenue includes an automobile repair facility offering gasoline, oil, auto accessories, propane, full repair services, and Budget truck and Hertz car rentals. State inspection of vehicles is available. Store hours are 7:30 a.m. to 5:30 p.m. Monday through Friday, 7:30 a.m. to 3 p.m. Saturday and closed Sunday. For information, call 757-425-4280. The gasoline islands at both locations are open seven days a week with daytime staffing at the main mall location. Credit card purchases are available 24 hours a day.
Laundry/Dry Cleaning and Tailoring
The Laundry/Dry Cleaning Shop is in Personalized Services at the NEX main mall (telephone: 757-425-4291) and at the Jet Mart (telephone: 757-425-4267) on base. Each location handles laundry and dry cleaning. Tailoring services are available in the main mall at the Uniform Shop. Civilian clothing is tailored as well (telephone: 757-425-4229).
Barbershops
There are two barbershops at NAS Oceana, one in the main mall (telephone: 757-425-4255) and one at the Jet Mart (telephone: 757-425-4209). Main store hours are 7 a.m. to 9 p.m. weekdays, Saturday-Sunday and holidays 8 a.m. to
7 p.m. Jet Mart Barbershop hours are 8 a.m. to 7 p.m. weekdays, 9 a.m. to 6 p.m. Saturday and Sunday, and closed holidays.
Beauty Shop
The main mall is home to a full-service beauty shop. Hours are 9 a.m. to 6 p.m. Sunday through Monday, 9 a.m. to 7 p.m. Tuesday through Saturday. Manicures and pedicures are available Tuesday through Saturday. Call
757-425-4311 for an appointment; walk-ins are also welcome.
Food Service
The food court at the NEX main mall includes Panda Express, Subway, White Lotus Sushi, Wendy's and Auntie Anne's Pretzels. There is also a Subway located at the Jet Mart.
Personalized Services
The Personalized Services Center in the NEX main mall offers gift-wrapping, Western Union, FedEx delivery, EZ-Pass. Personalized printing is available for announcements, invitations and business cards. Additionally, a floral shop offers fresh flowers, including flowers by wire, and funeral arrangements. Flower delivery is available on base. There is also a large optical shop available for family optical needs. Flower Shop, 757-425-4291; Optical Shop, 757-425-4292; all other Personalized Services, 757-425-4293.
Package Store
The Consolidated Package Store is next to the main NEX and is open 9 a.m. to 9 p.m. daily. The Package Store offers a full assortment of fine wines, spirits, beer and salty snacks. Kegs are available. Telephone: 757-425-4270.
Navy-Marine Corps Relief Society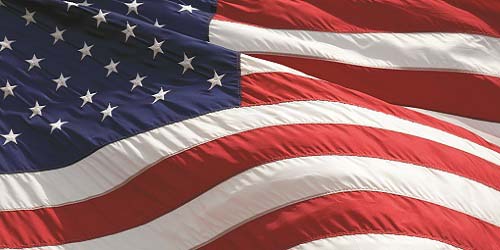 The Navy-Marine Corps Relief Society was founded to provide financial assistance for short-term emergencies. Generally, the society provides assistance in the areas of emergency travel, disaster assistance, funeral expenses, food, rent/mortgage, utilities, medical/dental or essential vehicle and home repairs. The society also offers a Budget for Baby class, has visiting nurses for in-home assistance and educational scholarships and loans. Founded in 1904, the society is a nonprofit, volunteer-run service organization.
Assistance is available to active and retired service members and their eligible family members. Their goal is to help all our Navy and Marine Corps members be financially self-sufficient and find solutions to emergency needs. If you need help or wish to volunteer your time for a great cause, go to their Oceana office in Building 531. It is open 8 a.m. to 4 p.m. Monday through Friday. Telephone is 757-433-3383. You may also visit the NMCRS website at www.nmcrs.org.
Spouse Programs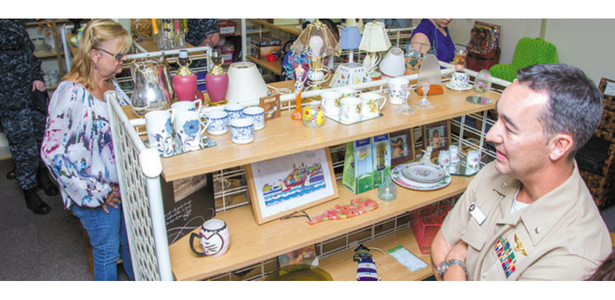 The Navy spouse is important at NAS Oceana. Each of the squadrons and units aboard has an active officers' spouses' organization, and the majority also has an active enlisted spouse group. There is no reason to feel lonely, bored or uninformed during your spouse's tour here. Whatever your talent or interest, there is a place for you to be involved. Many of our activities have enlisted and officers' spouses working together, sharing abilities, knowledge and experience to solve problems and find solutions to needs. These organizations have become a dynamic force in life aboard NAS Oceana.
There is everything from raising funds for the Youth Center, tutoring students for GED and telling stories to young children at the library, to selling food, drinks and tickets at the annual air show. Sharing recreational expertise for the Youth Program and assisting the Navy Relief, Red Cross and Navy Family Service Center are only a few areas in which spouses assist the Oceana Navy community. You should plan to attend a NSC Welcome to Hampton Roads Workshop to learn what the Navy community can do for you.
Squadron or unit enlisted spouses meet for fun and fellowship throughout deployments. They work together to raise money for homecoming through various activities such as bake and sandwich sales or flea markets. They also get together to share information and activities on station and in the civilian community, tape children's voices and take pictures for the parent away during deployments. The get-togethers are a great place to make friends and get needed support during lengthy deployments.
Navy Wives Club of America
Princess Anne 143 is the local chapter of the country's only national organization for all spouses of enlisted personnel in the Navy, Marines and Coast Guard, active or retired. The spouses come from various ships and squadrons in the Hampton Roads area, as well as, Oceana. The club's activities include welfare and goodwill projects, social events and educational programs.
Thrift Shop
Spouses run the Oceana Thrift Shop as their major Ways and Means project. On average, nearly $10,000 is donated to charities each year, which is about 90 percent of the Thrift Shop's income. They meet 7:15 p.m. the first Thursday of the month in the NAS Oceana Thrift Shop (Building 531). The Thrift Shop is open 10 a.m. to 2 p.m. Monday, Thursday and Saturday; and 7 to 9 p.m. Wednesday. Phone: 757-433-2193.