Naval Air Station Lemoore

NAVAL AIR STATION LEMOORE
Today, as the West Coast master jet base for the U.S. Navy, Naval Air Station Lemoore provides the infrastructure, support and services that enable Commander, Strike Fighter Wing Pacific squadrons to conduct operations in support of national tasking. NAS Lemoore was established in 1961 to support the U.S. Navy's Pacific Fleet.
NAS Lemoore is in California's Central Valley. This rich agricultural area, with a small hometown atmosphere, is surrounded by California's playgrounds: Los Angeles, San Francisco, the Sierra Mountains and the Pacific Ocean.
NAS Lemoore is home to Strike Fighter Wing Pacific, which supports the West Coast strike fighter community. Other organizations at the station include four carrier air wings, Fleet Readiness Center West, Strike Fighter Weapons School Pacific, an aviation survival training center and the Center for Naval Aviation Technical Training Unit Lemoore. For more information about units at NAS Lemoore, visit its website at www.cnic.navy.mil/lemoore.
Population
The station has approximately 6,500 military personnel, 2,000 civilians, 10,900 family members, 8,700 retirees and family members, 23,000 students and transients, and 825 reservists.
History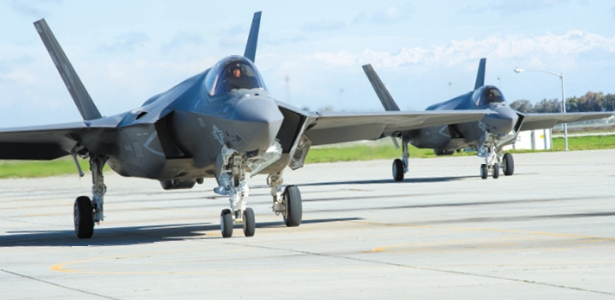 In 1954, the Navy searched Central California for land to build a master jet air station — one with congestion-free air space. Lemoore was chosen because of its central location, good weather for flying and nearby accommodations.
The air station was commissioned July 8, 1961, with Capt. Howard M. Avery, newly appointed commanding officer, presiding over the opening ceremonies. More than $100 million was invested to bring the station to operational status.
In July 1998, NAS Lemoore was selected as the West Coast site for the Navy's newest strike fighter aircraft, the F/A-18E/F Super Hornet. This action brought about 92 additional aircraft, 1,850 additional active-duty personnel and 3,000 family members to NAS Lemoore, and several associated facility additions or improvements.
The Navy also brought four new fleet squadrons to NAS Lemoore from 2001 to 2004. Additional military staffing was required at Aircraft Intermediate Maintenance Department, Strike Fighter Weapons School Pacific and the Center for Naval Aviation Technical Training Unit Lemoore to support this effort. Originally, the officer in charge of construction for building the base was Cmdr. Dennis K. Culp, who was the first naval officer in Lemoore.
Today, as the West Coast master jet base for the U.S. Navy, NAS Lemoore provides the infrastructure, support and services that enable Strike Fighter Wing Pacific squadrons to conduct operations in support of national tasking.
Organizations

STRIKE FIGHTER WING PACIFIC
Strike Fighter Wing Pacific supports the West Coast strike fighter community. In fact, the sign as you enter Reeves Field clearly states: to train, maintain, man and equip F/A-18 Hornet and F-35 Joint Strike Fighter squadrons in support of the U.S. Pacific Fleet. The wing, headquartered at NAS Lemoore, ensures that each strike fighter squadron homeported at the air station is fully combat-ready to conduct carrier-based, all-weather, attack, fighter and support missions for the Pacific Fleet.
CARRIER AIR WINGS
Four carrier air wings are stationed at NAS Lemoore.
Carrier Air Wing 2 prepares and provides combat-ready airborne forces for on-call surge or scheduled deployed operations in support of Carl Vinson Strike Group Commander objectives.
Carrier Air Wing 9 is tasked with coordinating offensive and defensive air operations, attacking air, surface and subsurface targets afloat and ashore. The wing also supports other forces by:
Conducting all-weather offensive air-to-surface attacks.
Intercepting and destroying enemy aircraft and missiles in all weather conditions to establish and maintain local air superiority.
Detecting, localizing and destroying enemy ships and submarines in all weather conditions to establish and maintain local sea control.
Providing aerial photographic, sighting and electronic intelligence for naval and joint operations.
Providing airborne early warning service to fleet forces and shore warning nets under all weather conditions.
Providing airborne electronic countermeasures.
Conducting in-flight refueling operations to extend the range and endurance of air wing aircraft.
Performing all-weather mining operations.
Conducting search-and-rescue operations.

Carrier Air Wing 11 delivers "speed and violence" and is currently assigned to USS Nimitz (CVN 68), homeported at Naval Station Everett, Washington. When not embarked to the Nimitz, the wing's headquarters is at NAS Lemoore.
Carrier Air Wing 17 proudly serves at the "tip of the spear," deploying aboard USS Theodore Roosevelt (CVN 71) and supporting 10 carrier air wing squadrons while serving at the forefront of the global war on terrorism.
FLEET READINESS CENTER WEST
Fleet Readiness Center West provides the highest quality intermediate and depot level aviation maintenance, component repair and logistics support to the fleet, both locally and around the world, in the fastest, safest, most cost-efficient manner possible. Fleet Readiness Center West enhances fleet readiness and combat capability for war fighters.
The command consists of more than 1,600 dedicated personnel comprised of active-duty and reserve sailors and Marines, civil service employees and supporting contractors.
Other aviation maintenance activities belonging to the FRCW organization structure are at NAS Fallon, Nevada; Naval Air Weapons Station China Lake, California; and the Joint Reserve Base Fort Worth, Texas.
STRIKE FIGHTER WEAPONS SCHOOL PACIFIC
From its inception in 1973 until today, the mission of the Strike Fighter Weapons School Pacific has expanded from the simple, yet critical task of teaching ordnance-loading procedures to providing formal, standardized, graduate-level training through curricula covering every aspect of F/A-18 weapons employment. The school is dedicated to guaranteeing the combat readiness of the strike fighter community by providing the best possible training in mission planning, tactics, weapons systems and ordnance handling to ensure every squadron is prepared to enter any combat contingency and win.
Thirty weapons and tactics courses for strike fighter aircraft are taught on a continuing basis to fleet squadrons, reserve squadrons and naval air stations. The amount of ordnance uploaded in courses offered at the school totals more than 2.5 million pounds annually.
AVIATION SURVIVAL TRAINING CENTER LEMOORE
The Aviation Survival Training Center Lemoore is a department of the Navy Medicine Operational Training Center of Pensacola, Florida. The center's mission is to maximize the performance and survivability of Navy and Marine Corps aircrew under the rigorous conditions of naval aviation. That mission is accomplished through the Naval Aviation Survival Training Program. Through didactic classroom or squadron lectures, simulator devices and a curriculum that emphasizes hands-on exposure to survival skills, the center offers the best survival training available to the fleet.
CENTER FOR NAVAL AVIATION TECHNICAL TRAINING UNIT LEMOORE
The Center for Naval Aviation Technical Training Unit Lemoore's mission is to produce sailors and Marines with the necessary FA-18 knowledge, skills and abilities to function at the highest technical standards in naval aviation maintenance. The unit trains and supplies the fleet with trained aviation maintenance technicians so commands can perform their primary mission ashore, at sea and in combat.
Arrival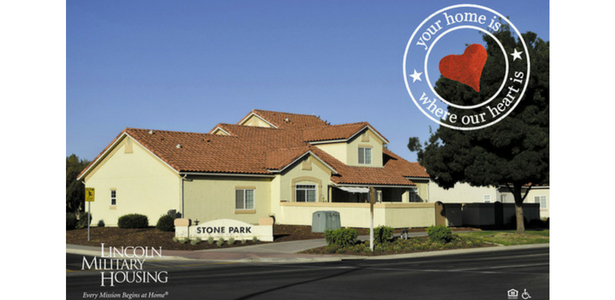 See the Getting To & Around Kings and Fresno counties chapter on Page 18 for information about local airports, train service and public transportation. The closest commercial flights land at Fresno Yosemite International Airport in Fresno, about 40 miles from the station. Transportation is not provided to the station.
SPONSORSHIP
Contact your sponsor with your estimated arrival time and flight information if applicable before your arrival at NAS Lemoore.
Sponsorship is vital to the relocation process. Don't PCS without talking to your sponsor before departing for NAS Lemoore. Your sponsor will answer any questions you have about the station and the local area, make lodging or dorm arrangements and meet you upon arrival. Your sponsor will be there to help you and your family until you are settled into your new community.
If you have not been in touch with a sponsor and your departure is nearing, contact your gaining unit or the Fleet & Family Support Center at 559-998-4042.
DRIVING DIRECTIONS
Cellphone use by the driver of a moving motor vehicle is prohibited on all Department of Defense installations unless the cellphone is used with a hands-free device.
From Fresno Yosemite International Airport
Follow signs for State Route 180 west and continue for about 2 miles. Take the Paso Robles exit toward SR 41 south and stay on SR 41 south for about 32 miles. Use the right lane to merge onto SR 198 west via the ramp to Lemoore NAS/Coalinga.
The naval air station is on SR 198, 19 miles east of Interstate 5 or 30 miles west of SR 99. Both highways provide easy access to the air station.
Arriving from the South
Take State Route 99 north to Visalia, then go west on SR 198 for 30 miles to NAS Lemoore.
Arriving from the North
Take Interstate 5 south to State Route 198, then go east for 19 miles to NAS Lemoore.
CHECK-IN PROCEDURES
Upon arrival, all sailors and Marines should ensure their orders are endorsed to include date and time of arrival at NAS Lemoore. Check-in locations vary according to the command to which you are assigned. Check with your sponsor, read your orders or call the quarterdeck for specific information. If your command is currently deployed, you will check in with the Transient Personnel Department in Building 800 during normal working hours. After normal working hours, report to the Hornet Desk at Navy Gateway Inn & Suites.
Ensure you have submitted the proper leave request prior to taking house hunting leave. Make sure you have requested dislocation allowance prior to your relocation through your travel clerk or personnel support detachment.
If you get married before your PCS, you must inform your commander and follow the procedures exactly as they are given. The military will not pay for your spouse's travel and housing if you do not follow proper procedures.
TEMPORARY LODGING
Navy Gateway Inn & Suites
800 Bon Homme Richard Road
......................................559-817-4736
http://ngis.dodlodging.net/propertys/Lemoore-NAS
Navy Gateway Inns & Suites provides safe, comfortable and clean accommodations for military, business or leisure travel needs. Temporary lodging facilities include standard and suite room types with free Wi-Fi, high-definition televisions, microwaves, refrigerators, laundry facilities and more. Pets (up to two cats or dogs) are allowed in limited accommodations for an additional fee. Breed restrictions apply; see the website to download the pet policy.
Arrange for temporary quarters as soon as you receive your PCS. Check availability and room rates online. Contact the lodging office directly for reservations with children and pet-friendly rooms.
NAVY LODGE LEMOORE
Building 919, Tracker Avenue
.......................................559-998-5791
Navy Lodge Lemoore provides temporary lodging for incoming personnel and other authorized patrons. Amenities include free breakfast to go, free Wi-Fi, flat-screen televisions, microwaves, refrigerators and more. Pet-friendly rooms are available for an additional fee. For current rates and booking information, visit the Navy Lodge's website.
Getting Settled

HEALTH CARE
Naval Health Clinic Lemoore
937 Franklin Ave.
Central Appointments..................559-998-0889
Pharmacy..........................559-998-4499/4708
Naval Health Clinic Lemoore (formerly Naval Hospital Lemoore) provides comprehensive, patient-centered health care. Facilities are staffed with some of the Navy's most highly trained professionals who are committed to service excellence. Services include deployment health, general surgery, immunizations, mental health, OB-GYN, occupational health, optometry, orthopedics, physical therapy, radiology, urgent care and more.
Dental care is available to active-duty military only. Family members of active-duty personnel are encouraged to use the TRICARE Dental Program. Program information is available by visiting www.tricare.mil/CoveredServices/Dental/TDP.
TRICARE
TRICARE is the health care program for active-duty and retired service members, their families and survivors. TRICARE provides health plans, prescriptions, dental plans and other special health programs to its beneficiaries. TRICARE's mission is to enhance the Department of Defense and the nation's security by providing health support for the full range of military operations and sustaining the health of all those entrusted to their care.
TRICARE offers a range of health care plans. TRICARE Prime is the mandatory health care option for active-duty service members. Family members of active-duty service members, retired service members and their families may also use this option. If you use TRICARE Prime, you are assigned a primary care manager at a military or network provider who delivers most of your care. If you need care your PCM cannot provide, you are referred to specialist. Active-duty service members and their families pay nothing out of pocket for this option; however, there is less freedom to choose your own provider. On Jan. 1, 2018, TRICARE Standard and Extra were combined into a new plan, TRICARE Select. Select is a standardized fee-for-service plan available to family members of active-duty service members, retired service members and their families. After you enroll in TRICARE Select, you may schedule an appointment with any TRICARE-authorized provider. Referrals not required, but you may need prior authorization from your regional contractor for some services. You will pay a copay or cost share based on the type of care and provider you see. Costs for Select vary, but you will pay an annual deductible as well as a percentage of covered services. Non-network providers may charge up to 15 percent more than the TRICARE allowable charge; you're responsible for these extra charges. TRICARE also offers plans for remote and overseas locations, reserve military members, young adults who are no longer covered under regular TRICARE coverage and other scenarios.
TRICARE coverage is completely portable so it moves with you when you relocate. Follow these simple steps to ensure you have no break in coverage when you move:
Do not cancel your TRICARE Prime enrollment option before you move.
Update your personal information in DEERS immediately when you arrive at your new location.
Select a new primary care manager.
If you're already using TRICARE Select, moving is easy. When you arrive at your new location, update your personal information in DEERS. Then find TRICARE-authorized providers in your new area. Remember, you may have a new regional contractor and claims filing address.
TRICARE's online tools can help you find and compare plans that you are qualified to use. Beginning in 2019, however, TRICARE will allow you to switch between plans only if you have a "qualifying life event" such as the birth of a baby or a move. For a complete description of the types of coverage programs and regions, visit www.tricare.mil. For more information about recent changes to TRICARE, visit https://tricare.mil/changes.
HOUSING
Housing Service Center
800 Bon Homme Richard Road
........................................559-998-4949
https://lemoore.navylifesw.com
The Housing Service Center can help you with all your housing needs. Service members must check into the center within 30 days of arrival. The center verifies eligibility for Lincoln Military Family Housing, processes applications and maintains the housing waiting lists. The center is also a valuable resource for all service members seeking temporary housing and rental accommodation. Departing service members and family members can find information on military and community housing at new duty stations and can receive assistance processing and faxing military housing application packages to new duty stations.
Unaccompanied Housing
800 Bon Homme Richard Road
......................................559-998-4609
https://lemoore.navylifesw.com
Unaccompanied housing is provided for unaccompanied military personnel in the ranks of E-1 to E-3 and E-4 with less than four years of service. A limited number of spaces may also be available for geographical bachelors. Unaccompanied housing provides living quarters for approximately 2,400 personnel in 20 buildings. Accommodations are one or two persons to a room based on pay grade and square footage entitlement. Building 800 serves as the check-in point. Linen is provided at check-in.
NAS Lemoore Family Housing
Monterey District Office
3300 N. Rhino St...............................559-817-3281
Valley Forge District Office
985 Ticonderoga Ave.........................559-817-3280
www.lincolnmilitary.com/installations/lemoore-nas
At NAS Lemoore, military family housing is privatized. In addition to your option to purchase and rent housing in the local community, you may choose to live in privatized housing by signing a tenant lease agreement with Lincoln Military Housing, which owns the family housing and is responsible for constructing, maintaining, repairing and managing the community.
For comprehensive information about homes and amenities in the NAS Lemoore privatized housing community, visit the Lincoln Military Housing website.
MAIL
Post Office
826 Hancock Circle.............................559-924-3017
NAS Lemoore postal needs are handled by the main station post office. Services are available to all military personnel, civilian employees and their families. To receive mail for general delivery, use the following address:
Your Name
General Delivery
826 Hancock Circle
Lemoore, CA 93246
PETS
Veterinary Services
780 Franklin Ave...............................559-998-2753
Veterinary Treatment Facility services include examinations, vaccinations, diagnostic testing, minor sick call, dental cleaning and minor surgical procedures. For an appointment, call the facility. Due to limited resources, most veterinary emergency cases are best served through a full-service civilian veterinary hospital; see the Military Buyer's Guide tab to connect with local veterinarians.
All cats and dogs residing on NAS Lemoore must be registered with the facility. This helps ensure that lost pets will be returned to owners and that pets receive basic preventive medical care. Registration is free, but you must bring in your pet and its medical records with current vaccine information, including a current rabies certificate. All animals in military housing must be spayed or neutered and have a microchip.
RELIGIOUS GUIDANCE
Chaplain's Office
810 Avenger Ave..............................559-998-4618
Chaplains provide confidential counseling, marriage preparation and weddings, baptisms, family food assistance and advisory counsel. The chapel offers Protestant (contemporary and liturgical) and Roman Catholic worship services. If you are seeking spiritual support for any denomination or faith group, contact the chaplain's office. For emergency assistance after office hours or during holidays and weekends, call the duty chaplain at 559-469-7264.
VEHICLE REGISTRATION
You are required to register all motorized vehicles, including mopeds and motorcycles,
that will be driven on station. Proof of ownership or current vehicle registration, insurance and a valid driver's license are required for each vehicle at the time of registration. If you have a car registered out-of-state, it will need to pass a smog certification. Automobiles 5 years old and older will need a smog check as well. California state traffic laws apply on station; see the Getting To & Around Kings and Fresno counties chapter on Page 18 for more information. All vehicles entering or leaving station are subject to search.
Serving You
DINING
Spuds Restaurant & Pub
920 Hancock Ave................559-998-2200
Tailhook Tavern
900 Bon Homme Richard Road
........................................559-998-2213
For hours of operation, menus and event information, visit https://lemoore.navylifesw.com.
EDUCATION
Navy College Program
Navy College Offices now use a virtual service delivery model. The Navy College Program provides online access and support to sailors pursuing voluntary education at the time and place most convenient for them, using already familiar virtual tools. Visit the program's website for information on education counseling, education and career paths, tuition assistance and more.
Four universities are represented on station — Brandman University, Columbia College, Embry-Riddle Aeronautical University and West Hills College — offering undergraduate and graduate programs.
FAMILY SUPPORT
Child Development Center
965 Franklin Ave. 559-998-4918
https://lemoore.navylifesw.com
The Child Development Center offers full-time and hourly care for children ages 6 weeks to 5 years old. The staff is highly trained in early childhood programs, activities, motor development skills, language development and creativity. All programs are designed to meet the social, physical, emotional and cognitive needs of the children. The CDC holds accreditation from the National Association for the Education of Young Children. The CDC also participates in the USDA child care food program, serving nutritious meals and snacks to children daily.
Child Development Homes
965 Franklin Ave. 559-998-4570
https://lemoore.navylifesw.com
The Child Development Homes program offers home-based child care for full-time, part-time, shift-work and drop-in care needs. Providers are highly qualified professionals operating as independent businesses within the NAS Lemoore housing community. The program recruits, trains, certifies and closely monitors home care providers to ensure outstanding quality in child care services.
Exceptional Family Member Program
966 Franklin Ave. 559-998-4042
https://lemoore.navylifesw.com
This program provides special-needs families with information and referral services.
Fleet & Family Support Center
966 Franklin Ave. 559-998-4042
https://lemoore.navylifesw.com/fleet-family/support-center
The Fleet & Family Support Center, a one-stop information and referral center, is the cornerstone of the NAS Lemoore family support system, helping sailors and their families enhance their readiness and quality of life. FFSC offers classes, seminars and workshops covering finances, interpersonal relationships, employment and relocation, parenting and essential life skills, deployment support and more. For a full list of services, visit the https://lemoore.navylifesw.com website.
School Liaison Office
737 Avenger Ave. 559-998-2242
https://lemoore.navylifesw.com
The school liaison officer creates connections among the military, families, school systems and community to assist with the unique challenges military children face, including school transition, deployments, and differences in curricula between stateside and overseas schools, and Department of Defense Schools and civilian schools.
Youth Programs
995 Franklin Ave. 559-998-4343
https://lemoore.navylifesw.com
Youth programs at NAS Lemoore include School Age Care, the Teen Program, and the Youth Sports and Fitness program. School-Age Care provides before- and after-school programs for students in kindergarten through sixth grade. The program is affiliated with the Boys & Girls Clubs of America and offers 4-H programs.
The Teen Program, for students in seventh through 12th grade, is also affiliated with the Boys & Girls Clubs of America and 4-H. The program has an indoor gym used for sports, dances and instructional programs; a technology lab for homework; a music room; a large social activity area for eating and playing board games, video games, billiards and foosball; and a large outdoor lawn for social lounging and volleyball. The program offers opportunities in life skills; citizenship and leadership; leisure, recreation and arts; as well as mentoring, intervention and support services.
Youth Sports and Fitness plans, organizes and conducts sports leagues, skills clinics, camps, fitness and health classes, special sporting events, and outdoor recreation activities for children and youth 3 to 18 years old. The sports programs are affiliated with the National Alliance for Youth Sports. Baseline sports include flag football and cheerleading, soccer, basketball, baseball and softball. Locally selected sports include golf, volleyball, pickleball, taekwondo, Early Start, Start Smart, and home-school physical education and fitness programming.
FINANCIAL SERVICES
Navy Federal Credit Union
839 Hancock Ave..................................888-842-6328
LEGAL SERVICES
Legal Assistance Office
730 Enterprise Blvd., Room 302
.........................................................559-998-2800
Legal assistance is provided for notary and power of attorney services, estate planning and tax returns. Attorneys may also assist with the following: car contracts, child custody and support, consumer fraud, credit and debt collection, divorce, landlord-tenant issues, naturalization and immigration, survivor benefits and more. The office does not provide defense or personal representation (e.g., pre-NJP) advice.
RECREATION
For information about the recreational programs at NAS Lemoore, visit Navy Region Southwest Fleet & Family Support Programs online at https://lemoore.navylifesw.com.
Aquatics
Fitness Lap Pool
932 Hancock Circle.....................559-998-2077
Spuds Pool
925 Hancock Ave........................559-998-2077
Tailhook Tavern Pool
900 Bon Homme Richard Road
...............................................559-998-2077
The Fitness Lap Pool is at the Mainside Fitness Center. This outdoor, heated, 50-meter pool is open year-round and offers a variety of programs, such as private lessons and lifeguarding courses.
The seasonal Spuds Pool is open during the summer and features two 150-foot water slides, patio space, lounge chairs, tables, umbrellas, and a bath and changing facility. The pool's snack bar sells food and drinks during pool operation. Private pool parties can be held outside of operation hours or at the party pavilion.
Tailhook Tavern Pool offers a slide, diving board, covered wading pool, shaded deck area and volleyball. This pool is open during the summer months only and is open to E-7 and above and their dependents.
Auto Hobby Shop
954 Hancock Ave........................559-998-4354
The friendly and knowledgeable staff at the Auto Hobby Shop can guide you in the right direction with any auto repair or maintenance. The shop has six vehicle lifts for DIY maintenance. Other services and tools include a steam cleaner, tire rotation, oil changes, welding equipment and more.
Bowling
823 Hancock Circle......................559-998-4647
Tailhook Lanes Bowling Center offers customers 12 bowling lanes, video games, a party room and Wi-Fi throughout the building. The snack bar features a great menu of burgers, sandwiches, wraps and more.
Fitness Centers
Mainside Fitness Center
932 Hancock Ave........................559-998-4883
Ops Fitness Center
Building 40, Operations Side..........559-998-4883
NAS Lemoore is home to one of the most innovative fitness complexes in the Navy today. The 64,000 square feet of luxurious facilities include a 20,000-square-foot gymnasium with two NBA-size basketball courts, fitness classes, three racquetball courts with viewing areas and more. The facility also includes a synthetic-turf football and soccer complex as well as a
440-meter running track.
The Ops Fitness Center is available for those whose work schedules keep them mainly on the operations side of NAS Lemoore. While smaller than the mainside center, it has an outstanding assortment of equipment for all workout needs.
The station's Athletic Department offers a comprehensive, year-round Captain's Cup program, which includes intramural and open league competitions for individual and team sports for men and women. Events such as softball, football, golf, cross-country, tennis and bowling are just a few of the sporting events proposed. Assistance is also given for units conducting their own programs as well as for tournament organization and officiating. Call 559-998-4141 for more information on Captain's Cup events.
Flying Club
Building 170, Operations Side......559-998-3526
Earn your private pilot's license in as little as six months at a fraction of the cost of an off-base facility. For licensed pilots who desire to add to their endorsements, instrument CFIs are available. You may also work on your commercial license with club instructors. Call for eligibility requirements.
Information, Tickets and Travel
951 Hancock Circle............559-998-0838/4532
Visit Community Recreation's ITT office for military discount tickets to national and local attractions and information on local areas of interest, car rental bookings, air travel and group travel packages. ITT also organizes weekend trips to locations all over California and beyond, such as Universal Studios Hollywood, Disneyland, Knott's Berry Farm, Yosemite National Forest, the Hollywood Walk of Fame, China Peak snowboarding and skiing, Price is Right, local casinos, and California fairs and festivals.
Liberty Center
821 Hancock Circle...................559-997-9110
The Liberty Center provides recreational amenities and excursions for single service members in an alcohol- and tobacco-free environment. The Liberty Center provides free use of computers, the internet, video game systems, a movie room and book collections, as well as special events. Liberty trips and tours include sporting events, outdoor adventures, shopping trips, amusement parks, deep-sea fishing and community events, including festivals, concerts and seasonal programs.
Movie Theater
822 Hancock Circle..................559-998-4641
The Hangar 61 MWR Theater shows free movies on Friday, Saturday and Sunday. The theater offers digital projection and 5.1 Dolby Surround Sound. A snack bar sells a variety of candy, fountain and bottled drinks, hot dogs, nachos and popcorn.
Navy Getaways RV Campground
821 Hancock Circle............559-998-0838/0837
The RV Campground has 18 cement pad spaces with full hook-ups and restroom and laundry facilities. The facility is centrally located for convenient access to Spuds Restaurant & Pub, a golf driving range, Tailhook Bowling Lanes, the fitness center, the movie theater, the NEX gas station and the naval clinic. A free dumping station is adjacent to the car wash on Hancock Avenue.
Outdoor Adventure Center
951 Hancock Ave......................559-998-4352
For those who want to get away, the Outdoor Adventure Center is your one-stop shop. The OAC rents a variety of outdoor equipment from camping trailers and boats to tents and sleeping bags. It also has horseshoes, barbecues and ice chests. Put fun in your summer weekends with water skis, wakeboards, kayaks and canoes. The center also rents pontoon boats, ski boats and fishing boats. Nearby Kings River has catfish, small-mouth bass and crappie. Winter fun starts with snow skis, snowmobiles, snowboards, toboggans and snow saucers for the slopes. China Peak Mountain Resort is the most popular destination for skiers and snow fans.
Stop by the OAC (across from the car wash) to visit with the friendly staff and get info on where to go and what to do. They'll make sure you are properly outfitted with gear to make your adventure complete. The OAC can also give you information about the station's RV and boat storage lots and deployment parking.
SHOPPING
NAS Lemoore Commissary
795 Reeves Blvd.....................559-998-4669
Save your hard-earned dollars when shopping for groceries at the commissary.
NAS Lemoore Navy Exchange
The NAS Lemoore Exchange wants to be your first choice for shopping. It offers a price-match program that guarantees the lowest prices in town. Hours of operation for services outside of the main exchange vary, so call or visit the website for more information.
Main Exchange
796 Reeves Blvd.....................559-998-4722
Exchange Restaurants
Starbucks..............................559-998-5100
Concessions
Barbershop...................559-998-4644/4655
Electronics............................559-998-4715
Jewelry.................................559-998-4136
GNC.....................................559-998-5365
Optical Shop..........................559-998-4701
Other Facilities
Autoport, Building 829............559-998-4729
Autoport Ops, Building 58........559-998-2161
Furniture Store, Building 825....559-998-4593
Jet Mart, Building 977..............559-998-4940
Laundromat, Building 977...............no phone
Landry and Dry Cleaning, Building 825
...........................................559-998-4657
Operations Barbershop, Training Building B
...........................................559-998-1199
Q Mart, Building 860...............559-998-2979
Repair Shop, Building 829.......559-998-4731
Subway, Building 795.............559-998-3719
Tailor Shop, Building 825........559-998-4657
Uniform Shop, Building 825.....559-998-4656