To Kings and Fresno Counties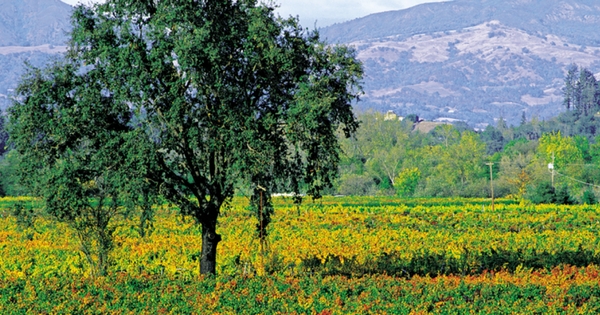 Welcome to California's Central Valley, an agricultural region rich with historical, cultural and recreational opportunities. Kings County sits in the heart of the Central Valley, about 190 northeast of Los Angeles. Fresno County lies just northeast of Kings County. Both are part of the San Joaquin Valley.
Kings County has a population of nearly 150,000, according to the U.S. Census. It is home to Hanford, the county seat, and Naval Air Station Lemoore, with its growing military and civilian workforce. Fresno County has 979,915 residents. Fresno is the county seat.
Besides wide-open landscapes, expansive skies and peaceful natural settings, there are archeological sites, museums and parks. Outdoor activities abound, including golfing, horseback riding, camping, cycling and hiking. Within a two- to four-hour drive are some of the nation's largest cities and major tourist attractions, which draw millions of visitors each year. To the northwest lies San Francisco, with its eclectic mix of Victorian and modern architecture and landmarks such as the Golden Gate Bridge, cable cars and Chinatown. To the south lies Los Angeles, the second-largest city in the United States and home to Hollywood.
However, there are plenty of shopping, dining and nightlife opportunities for residents to explore right in Kings and Fresno counties. Annual events include holiday parades and ceremonies, county fairs and concerts in the park — all reflecting the small-town atmosphere of rural America.
History

Kings County
For many thousands of years, Native Americans — including the Tachi-Yokut tribe — lived in the area that later became Kings County. A Spanish expedition, probably led by Army Lt. Gabriel Moraga, charted the region and named the area's river El Rio de los Santos Reyes (River of the Holy Kings). When the United States took control of the region in 1848, the new government redesignated it Kings River; that name was subsequently picked up for the new county.
One of the county's earliest conflicts was in 1880 between settlers and the Southern Pacific Railroad, which culminated in a bloody gun battle on a farm about 5 miles northwest of Hanford. Seven men were killed in what became known as the Mussel Slough Tragedy.
Kings County was officially formed in 1893 from the western part of Tulare County. In 1909, the state Legislature redesignated 208 square miles of Fresno County territory as the northwest portion of Kings County.
Settlers staked claims to Tulare Lake and its wetlands for agricultural development and choked off the four rivers feeding the lake, which consequently went dry and remains so, except when deluges flood the rivers. It had been the largest freshwater body of water west of the Great Lakes and supported a huge population of migratory birds, local birds and other wildlife.
In 1928, oil was discovered in the Kettleman Hills in southwestern Kings County, creating some of the most productive oil fields in the U.S.
During the Great Depression, about
3,500 cotton pickers went on strike in 1933 on the outskirts of Corcoran. Ultimately, the federal government intervened to force both sides to negotiate a settlement.
U.S. involvement in World War II led to the establishment of Lemoore Army Airfield for training and defense. In 1961, the U.S. Navy opened NAS Lemoore about 10 west of the earlier site.
The completion of the California Aqueduct in the early 1970s brought needed water for agriculture and household use to the west side of the county.
Fresno County
To the northeast, the area now known as Fresno County was explored and claimed by early Spaniards looking for mission sites. The region was attached to the United States in 1846 after the U.S.-Mexican War, and the county was officially formed in 1856 from parts of surrounding Mariposa, Merced and Tulare counties. It gets its name from the Spanish "fresno," for the ash trees that grew abundantly along the San Joaquin River. The original county seat was Millerton, on the San Joaquin River, but the county government was then transferred to the rapidly growing town of Fresno on the newly built Southern Pacific Railroad line.
In Fresno County's early days, floods and fires plagued the settlers. At the same time residents brought irrigation, electricity and extensive agriculture to the area. Moses Church developed the first canals, called "Church Ditches," for irrigation. Francis Eisen began the raisin industry in 1875, when he accidentally let some of his grapes dry on the vine. A.Y. Easterby and Clovis Cole developed extensive grain and cattle ranches. These developments made Fresno County one of the nation's leading agricultural regions.
The discovery of oil in the western part of the county brought an economic boom in the 1900s, though the field's existence had been known since the 1860s. By 1910, Coalinga Oil Field, the largest in Fresno County, was the most productive oil field in California. The Coalinga field continues to produce oil and is one of the largest in the state.
More than 30 structures in Fresno County are on the National Register of Historic Places, including the Fresno Water Tower, the Meux Home and the Kearney Mansion.
Weather and Climate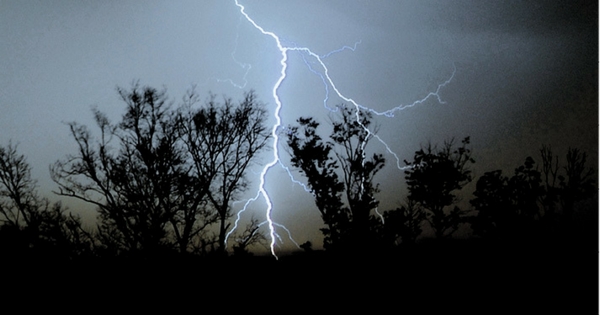 WEATHER AND CLIMATE
Kings and Fresno counties both have a semi-arid climate with mild, moist winters and hot and dry summers. In Hanford, the warmest month is July, with an average high of 97 degrees and a low of 64 degrees. The coldest month is January, with an average high of 54 degrees and an average low of 36. Fresno sees similar temperatures, with averages a little warmer in the summer and winter. The counties average between 9 and 13 inches of rain a year, most falling in December through March.
Local Hazards
Every second counts in a disaster so planning and preparation can be lifesavers.
Be Prepared California is the state's official emergency preparedness campaign managed by the California Department of Public Health. Be Prepared California gives residents, communities, public safety professionals, businesses and schools valuable information and resources for emergency situations. The website provides information on creating an emergency plan and emergency kit, pet preparedness and disaster preparedness for those with special needs. For more information about disaster preparedness, visit www.cdph.ca.gov/Programs/EPO/Pages/BePreparedCalifornia.aspx.
Another great resource for natural disaster and severe weather information is the Centers for Disease Control and Prevention website at www.cdc.gov/disasters. Here you can find information on how to prepare for various weather emergencies.
The following are considered significant hazards in California.
Earthquakes
Thanks to the state's underground fault lines, earthquakes can occur almost anywhere in California. Besides the damage from the shaking, earthquakes can trigger landslides, surface fault ruptures and liquefaction, all of which can cause injury or property damage. Contact your local city or county government for information on how to be prepared where you live. More information and ideas on how to secure the contents of your home can be found by visiting www.cdph.ca.gov/Programs/EPO/Pages/BI_Natural-Disasters_Earthquakes.aspx.
Extreme Heat and Sun Exposure
Some exposure to sunlight is good, even healthy, but too much can be dangerous. Broad-spectrum ultraviolet radiation, listed as a known carcinogen by the National Institute of Environmental Health Science, can cause blistering sunburns as well as long-term problems like skin cancer, cataracts and immune system suppression. Overexposure also causes wrinkling and premature aging of the skin.
Cloud cover reduces UV levels, but not completely. Depending on cloud cover thickness, you can still burn on a chilly, overcast day, so be prepared with sunglasses, sunscreen, long-sleeved garments, wide-brimmed hats and a parasol.
Because of the county's high temperatures, it is important to take precautions to avoid heat exhaustion and heat stroke. Stay indoors when temperatures are extreme. Drink cool liquids often, particularly water, even if you do not feel thirsty. Avoid alcoholic beverages as they dehydrate the body. Eat small, frequent meals and avoid foods high in protein, as they increase metabolic heat.
If you must venture outdoors, avoid going out during midday hours. Wear lightweight, light-colored clothing to reflect sunlight. Avoid strenuous activities and keep hydrated. Cover all exposed skin with a high SPF sunscreen and follow general sun exposure precautions. Never leave children or pets alone in closed vehicles.
Heat exhaustion symptoms include heavy sweating; weakness; cold, pale and clammy skin; a fast, weak pulse; nausea or vomiting; and fainting. If you experience symptoms of heat exhaustion, you should move to a cooler location. Lie down and loosen your clothing, then apply cool, wet cloths to your body. Sip water. If you have vomited and it continues, seek medical attention. You should seek out immediate medical attention if you experience symptoms of heat stroke, such as a body temperature of more than 103 degrees; hot, red, dry or moist skin; a rapid andstrong pulse; or unconsciousness. For more information, visit www.cdph.ca.gov/Programs/EPO/Pages/BI_Natural-Disasters_Extreme-Heat.aspx.
Floods
Floods are the most common natural disaster in the United States. Even beyond coastal regions, flash floods, inland flooding and seasonal storms affect every region of the country, damaging homes and businesses. It is dangerous to underestimate the force and power of water. Though California has low annual rainfall, flash flooding is still a threat. The terrain can be poorly absorbent, and dry channels, ditches and lake beds fill quickly.
During a flood watch or warning, gather your emergency supplies and stay tuned to local radio or TV stations for further weather information. If you are outdoors during a rainstorm, seek higher ground. Avoid walking through any floodwaters — even water 6 inches deep can sweep you off your feet. If you are driving, avoid flooded areas. The majority of deaths in floods occur when people drive through flooded areas. Roads concealed by water may not be intact. Water only a foot deep can displace a vehicle. If your vehicle stalls, leave it immediately and seek higher ground. Rapidly rising water can engulf a vehicle and sweep it away.
For more on protecting yourself from flooding in California, go to www.cdph.ca.gov/Programs/EPO/Pages/BI_Natural-Disasters_Floods.aspx.
Fog
Unlike tornadoes or thunderstorms, fog is a more passive weather danger, but its presence can be dangerous to motorists and pedestrians, catching them by surprise. One moment drivers are traveling at freeway speeds with a clear view of the road, and the next moment, a bank of fog may limit visibility to barely beyond the vehicles' hoods, obscuring the fact that traffic ahead has slowed to a crawl. The combination of reduced visibility and slowed or stopped traffic can lead to accidents, severe injuries
and even fatalities along Central California highways. When pedestrians walk in heavy fog, it is difficult for motorists to see them — increasing the chances of a striking a pedestrian.
Fog season in Central California is roughly from November through March. When traveling, take precautions to avoid fog accidents including reducing speed to allow safe stopping distance, driving with headlights on low beam, listening for traffic you cannot see and using windshield wipers to increase visibility. If visibility diminishes to a point that you can no longer proceed, don't stop in the traveled lanes. Use the closest off-ramp or steer to the shoulder and wait for the fog to clear. Turn off your lights and remain stopped until visibility improves.
For more information and safety tips, visit www.dot.ca.gov/dist1/d1pubinfo/fogbrochure.pdf.
Thunderstorms
While more likely at certain times of the year, thunderstorms can happen anytime. A severe thunderstorm can knock out power; bring high winds, lightning, flash floods and hail; and spin into a twister in seconds. Pay attention to storm warnings. Remember the rule: "When thunder roars, head indoors." The National Weather Service recommends following the 30/30 rule: People should seek shelter if the "flash-to-bang" delay — length of time in seconds from the sight of the lightning flash to the arrival of its subsequent thunder — is 30 seconds or less, and remain under cover for 30 minutes after the final thunderclap.
For more information, visit the National Weather Service's website at www.lightningsafety.noaa.gov.
Wildfires
The majority of wildfires are caused by humans. Causes include arson, recreational fires that get out of control, negligently discarded cigarettes and debris burning. Natural causes like lightning can also cause a wildfire.
If your home is in an area prone to wildfires, you can mitigate your risk. Have an evacuation plan and maintain a defensible area that is free of anything that will burn, such as wood piles, dried leaves, newspapers and other brush.
Even if your home is not in the vicinity of a wildfire, the smoke and ash produced by wildfires can create air quality issues for hundreds of miles. Pay attention to local air quality reports following a wildfire in your area.
Wildfires are unpredictable and impossible to forecast so preparation is especially important. Visit www.cdph.ca.gov/Programs/EPO/Pages/BI_Natural-Disasters_Wildfires.aspx for information on wildfire preparedness.
Safety
SAFETY
State of California
Office of Emergency Services...........916-845-8510
Cal OES is responsible for overseeing and coordinating emergency preparedness, response, recovery and homeland security activities within the state of California. Visit the CAL OES website for planning and preparedness information.
Kings County
Office of Emergency Management
.................................................559-852-2883
www.countyofkings.com/departments/emergency-preparedness
Kings County's Office of Emergency Management is responsible for coordinating multi-agency responses to complex, large-scale emergencies and disasters within the county. Visit the office's website for local preparedness information.
Fresno County
Office of Emergency Services.......559-600-4065
www.co.fresno.ca.us/departments/public-health/office-of-emergency-services-oes
The Fresno County Office of Emergency Services coordinates planning and preparedness, response and recovery efforts for disasters occurring within the unincorporated area of the county. Visit the office's website for disaster preparedness information.