In Kings and Fresno Counties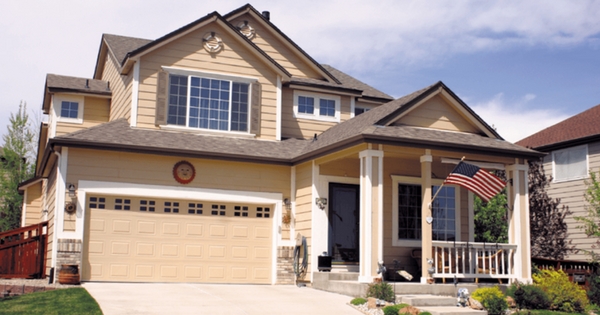 Plenty of open space and a bounty of locally grown produce in Kings and Fresno counties contribute to a quality of life not often found in larger metropolitan areas. In 2016, approximately 150,000 people called Kings County home, while around 980,000 resided in Fresno County, the U.S. Census Bureau says. Population density in Kings County was a shade over 110 people per square mile and 156 per square mile in Fresno County in 2010, the Census found.
Naval Air Station Lemoore, in Kings County, was nearly 52,000 people strong, including military personnel, civilians, retirees, students, reservists and family members. Lincoln Military Housing has 1,630 houses for rent in Lemoore, which can mean a waitlist for housing. Thankfully, the counties' communities give newcomers plenty of affordable choices when selecting a place to live. Enlist the help of a reputable real estate agent to help you sort through the area's home options. The California Association of Realtors is a central source of local real estate information and services. Those interested in purchasing a new home can find the expertise and professional services they need at www.car.org.
KINGS COUNTY
Kings County covers almost 1,390 square miles in the heart of California. Most of the historic Tulare Lake was within Kings County, and though it has gone dry due to water diversion for agriculture and municipalities, in its day it was the largest freshwater lake west of the Great Lakes. The Kings County economy is still largely based on agriculture. The gross value of all agricultural crops and products produced during 2016 in Kings County was more than $2 billion.
Elevation across the county ranges from 175 feet above sea level at Tulare Lake to 3,500 feet at the Kings County-Monterey County line. Kings County is bordered on the north and northwest by Fresno County, on the east by Tulare County, on the south by Kern County and a small part of San Luis Obispo County, and on the west by Monterey County. For more information, check out the Kings County website at www.countyofkings.com/about-us.
Communities in Kings County near NAS Lemoore include Avenal, Corcoran, Hanford and Lemoore.
Avenal
919 Skyline Blvd. Avenal, CA 93204.....................559-386-5766
Avenal, halfway between San Francisco and Los Angeles, is 30 miles southwest of NAS Lemoore. The city's 19.42 square miles are home to nearly 12,500 residents.
Settlers to the region in the 1850s dreamed of raising cattle and farming until oil was discovered there in 1928, creating Avenal as a Standard Oil boomtown. Saltwater infiltrated the wells in the 1940s, however, and oil and gas production collapsed along with Avenal's economy and population. What was once a thriving community struggled until the 1960s, when an influx of agricultural workers had a major impact on the city and the surrounding area. NAS Lemoore also brought growth to Avenal, and the opening of a state prison, completion of the California Aqueduct and construction of Interstate 5 boosted the once-small community's growth.
But life isn't all work in the self-proclaimed "Pistachio Capital of the World." The city also has several parks and a sports complex with baseball and softball diamonds, a football field, a soccer field, horseshoe pits and an exercise course. The community is home to the Central Valley R/C Soaring Club and a boxing club as well.
In 2016, median rent was $726 and the median selected monthly owner costs for a home with a mortgage were $1,058. Mean travel time to work for those living in Avenal is 33.1 minutes.
Corcoran
832 Whitley Ave. Corcoran, CA 93212.................559-992-2151
Corcoran was a junction for the San Francisco and San Joaquin Valley Railroad in the 20th century and was incorporated in 1914. The junction, a regular stop for four daily trains, consisted of a platform from which business transactions were handled for trains entering from north, south and easterly directions. The community is 40 miles southeast of NAS Lemoore, close to State Route 99.
The city began as a farming community, with grains, alfalfa and sugar beets being its most successful crops. The area has changed with the state's largest prison being built in Corcoran in 1989, followed by another in 1997, and the agricultural industry expanding to include cotton, tomatoes and wheat.
This residential community is 7.47 square miles with a population of 22,626. It has several neighborhood parks and facilities, including a skateboard park, an aquatic center and sports fields, as well as a $3 million YMCA. Mean travel time to work for those who reside in Corcoran is 21 minutes. In 2016, median rent in the city was $752 and median selected monthly owner costs for a home with a mortgage were $1,057.
Hanford
315-321 N. Douty St. Hanford, CA 93230.............559-585-2500
www.ci.hanford.ca.us
The population for Hanford, 14 miles east of NAS Lemoore, was estimated in 2016 to be 55,547 residents in the city's 16.59 square miles.
Hanford's birthdate is August 1891, and when Kings County was formed in 1893 it was named the county seat. Several fires hampered the community's expansion during its early years, but it is now a thriving, growing place.
Today, Hanford has a diverse population that continues to increase, and nearby NAS Lemoore greatly influences that growth. The city is home to the Kings County Fair, the Hanford Mall, 21 parks, numerous playgrounds and athletic fields to allow residents to enjoy the great outdoors.
Mean travel time to work for residents of Hanford is 20.2 minutes. Median rent was $934 in 2016, and median selected monthly owner costs for a home with a mortgage were $1,411.
Lemoore
711 W. Cinnamon Drive Lemoore, CA 93245..........559-924-6700
Lemoore is a relatively small city just 15 miles east of NAS Lemoore. The city (formerly La Tache and Lee Moore's) was incorporated in 1900. For some reason the U.S. Post Office objected to the name La Tache, so the name was changed in the 1920s to reflect the founder's name, with a slight modification (Lee Moore became Lemoore). Lemoore, like many cities in the region, has strong agricultural ties. The city's labor force was diversified by the commission of NAS Lemoore in 1961.
Census estimates in 2016 put 25,785 residents in Lemoore's 8.52 square miles. In 2016, median rent was $868 and median selected monthly owner costs for a home with a mortgage were $1,588. Mean travel time to work is 21.6 minutes.
FRESNO COUNTY
Fresno County covers just less than 6,000 square miles and had an estimated 979,915 residents in 2016. Agriculture is the primary industry; 1.88 million acres are devoted to more than 350 crops, with almonds ($1.2 billion) leading the way in 2016, when the total gross production value of all Fresno County agricultural commodities was $6.18 billion, the Fresno County Farm Bureau says. For more information, go to www.co.fresno.ca.us or call 559-600-5956.
Communities in Fresno County near NAS Lemoore include Clovis, Fresno, Reedley and Selma.
Clovis
1033 Fifth St. Clovis, CA 93612............559-324-2060
In 2016, the population for Clovis was estimated to be 106,583 within the city's 23.28 square miles. The city is 46 miles north of NAS Lemoore.
Lying at the foot of the Sierra Nevada Mountain Range, which includes Yosemite, Sequoia and Kings Canyon national parks, Clovis has been known as "Gateway to the Sierras" since its incorporation in 1912. The city grew up around the San Joaquin Division of the Southern Pacific Railroad, which played an important role in Clovis' founding and growth. The city's economic base now consists of retail sales and services and light manufacturing. Clovis boasts a 78-acre shopping center and the Clovis Community Medical Center, part of the region's largest health care provider.
The city's affordable homes, good schools, mild climate and proximity to family-friendly activities make it an ideal place to live. In 2016, the median rent was $1,093 and the median selected monthly owner costs for a home with a mortgage were $1,837. The mean travel time to work was 21.1 minutes.
Fresno
2600 Fresno St. Fresno, CA 93721..........559-621-2489
Fresno is Fresno County's largest city and its county seat. The fifth-largest city in California covers 111.96 square miles and had a 2016 estimated population of more than 522,000.
The county of Fresno was formed in 1856 after the California Gold Rush, and the city became the county seat in 1874, incorporating in 1885. Both city and county were named for the abundant ash trees lining the San Joaquin River. Fresno's location, near the geographical center of California, places it a comfortable distance from several of the major recreation areas and urban centers in the state. Just 60 miles south of Yosemite National Park, it is the nearest major city to the park. Fresno also is the financial, industrial, trade and commercial capital of the Central San Joaquin Valley.
Fulton Street in downtown Fresno was Fresno's main financial and commercial district before its 1964 conversion into one of the nation's first pedestrian malls. The area contains the densest collection of historic buildings in Fresno. While the (renamed) Fulton Mall corridor has suffered a sharp decline from its heyday, the mall includes the only Pierre-Auguste Renoir sculpture ("La Grand Laveuse," or "Washer Woman") that one can freely walk up to and touch in the world. The area has recently undergone a revitalization effort to attract more visitors and prepare the area for the California high-speed rail project.
Even in one of the largest cities in the state, living is still relatively affordable. In 2016, Fresno had a median rent of $901. Median selected monthly owner costs for a home with a mortgage were $1,454. Mean travel time to work was 21.6 minutes.
Reedley
1733 Ninth St. Reedley, CA 93654......559-637-4200
Reedley is 45 miles northeast of NAS Lemoore and 24 miles southeast of Fresno. The city is 5.08 square miles, with an estimated population of more than 25,500 in 2016. Civil War hero Thomas Law Reed settled in Reedley to provide wheat for Gold Rush miners in the mid-1800s. His donation of land for a railroad station established the town as the center of the valley's booming wheat business. The city, dubbed "The World's Fruit Basket" because it leads the world in shipping fresh fruit, continues to rely on agriculture for its economic underpinning.
Living in this city is reasonably priced. The median rent in 2016 was $900 and the median selected monthly owner costs for a home with a mortgage were $1,302. It takes an average of 22.7 minutes to get to work.
Selma
1710 Tucker St. Selma, CA 93662........559-891-2200
Selma is 35 miles northeast of NAS Lemoore and 17 miles south of Fresno. The city has 5.14 square miles and a population of almost 25,000. Like other cities in the Central Valley, it owes its beginnings to the railroad and agriculture. Selma was incorporated in 1893, and legend has it that the city was named after Selma Gruenberg Lewis by Gov. Leland Stanford, who was shown her picture by her father. The governor was said to be so taken by her that he ordered that the next town on the railroad line be named after her, though no known documentary evidence backs that claim except assertions by Lewis, who spent her life on the East Coast and in Europe. At her death, her ashes were, however, interred in 1944 in Selma's Floral Memorial Park.
Wheat-growing was Selma's first economic engine but was replaced by orchards and vineyards when farmers realized how well peaches, plums and grapes grew in the sandy soil. Although raisins soon became the major crop, Selma called itself the "Home of the Peach" and was also known as "A Peach of a City." The city adopted the slogan "Raisin Capital of the World" in 1963 since 90 percent of the raisins grown in the U.S. are produced within 8 miles of Selma.
Median rent was $848 in 2016, and selected monthly owner costs for a home with a mortgage averaged $1,389. Mean travel time to work is 24.2 minutes.
Planning Your Move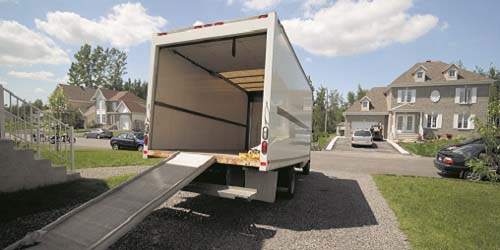 Relocating to a new home can be one of the most stressful situations in life. Whether moving across town or across the nation, preparation and organization make all the difference.
For military moves, visit www.move.mil for information about moving resources and to learn about the allowances and responsibilities of a military-sponsored move.
Decide whether or not to make your move a do-it-yourself operation.
For a DIY move, consider distance, labor help and the costs to rent the moving van, gas, lodging during the move and insurance. A transportable storage unit can bridge a professional and DIY move. When the unit is delivered to your residence, you load and secure it for transport and then unload it at your new residence.
Whatever the method, be sure to obtain as many quotes as possible from professional movers, as well as cost estimates for a DIY move. Next, compare the costs for each type of move, factoring in the stress and physical exertion involved. Ask any company you are interested in for references and use them to inquire about reliability and customer service.
Regardless of which method you choose, the first step should be to inventory your personal belongings. The list, with photographs of any valuables, will be important for both insurance purposes and to help keep you organized during transit.
Plan for one full day to pack each room — though the kitchen and garage may take longer. Make a rough estimate of your packing schedule and then add 50 percent more time. It always takes longer than predicted to pack. Toss or donate unused items to lighten your load. Visit www.goodwill.org, www.salvationarmyusa.org or www.clothingdonations.org for locations near you or to arrange a pickup.
Pack for success:
Consider what you're packing and control box weight. Books should go in small boxes while bedding can easily fill a larger box.
Wrap fragile items with cardboard dividers, tissue paper or air bubble wrapping.
Use bright colors when wrapping small items so they don't get thrown out accidentally.
Use crumpled paper or newspaper to line the top and bottom of boxes.
Tape a copy of your inventory list to boxes to identify what's inside and where it should go.
Buying Versus Renting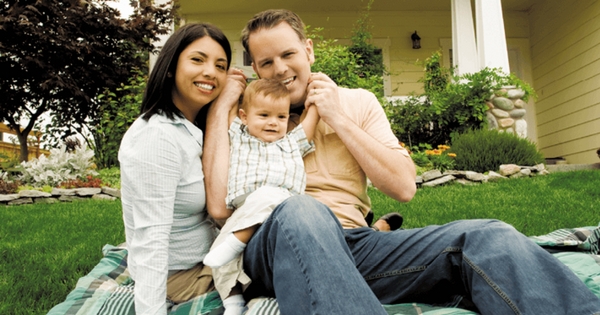 The decision to buy or rent is the most important step in your relocation process. Purchasing a home entails a long-term financial and emotional commitment with various pluses and minuses. Advantages include the possibility of building equity and the freedom to design and decorate your property or landscape. And don't forget the tax benefits. Disadvantages include upkeep, property taxes and fluctuating property values.
Renting, on the other hand, makes moving easier and someone else maintains the property. Amenities such as laundry rooms, exercise rooms, swimming pools and tennis courts vary from one rental complex to another. The main disadvantage is loss of control over the residence. Some complexes, for example, restrict or prohibit pets and personal touches such as painting. And the landlord or property managers can also raise the rent with proper notice.
To determine your best choice, account for all of your needs, review your financial situation and research your options thoroughly.
Finding an Apartment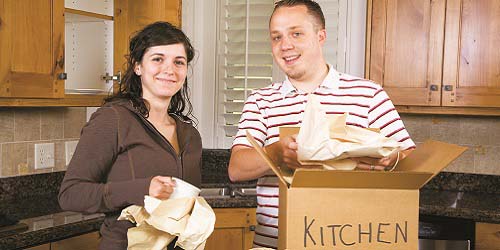 Be prepared when you meet with the leasing agent, property manager or owner. Bring a list of what you are looking for in a rental; it is important to be clear about your needs and to get all of your questions answered. You will also need to provide information and verification about your job, your income and your past rental history. Dress to make a good impression and treat the meeting like a job interview — be polite and arrive on time.
Before you sign a lease, inspect the apartment with the landlord. Look for the following problems:
Cracks, holes or damage in the floor, walls or ceiling.
Signs of leaking water, leaky fixtures or water damage.
Any signs of mold or pests.
Lack of hot water.
Inadequate heating or air conditioning.
Use a written checklist with the landlord to document the condition of the rental before you move in, and keep a copy of the completed checklist to use when you move out.
A State of California "Guide to Residential Tenants' and Landlords' Rights and Responsibilities" can be viewed at www.dca.ca.gov/publications/landlordbook.
Buying a Home
Buying a home is a complex process and, as the recent housing crisis demonstrated, requires a thorough education on the part of the buyer. First, fully understand your financial position — credit score, available savings, monthly income and expenditures. Subtracting your expenditures from your income, for instance, will yield the amount you can afford for housing.
Cost Analysis
Be sure to account for all insurance costs associated with owning a home, possible homeowner association fees and property taxes in your monthly expenditures. Overall, loan rules changed in 2015, but according to www.ginniemae.gov (Government National Mortgage Association) and www.homebuyinginstitute.com (the Home Buying Institute) loan programs continue to vary on the percentage of your income that can be used for housing-related expenses. Lenders balance debt against income to decide if an applicant will be able to repay a loan. Most conventional loans require borrowers to have no more than 43 percent total monthly debt versus their total monthly income, though there are exceptions, such as for those with significant savings. The Federal Housing Administration has a two-tier qualifying system: FHA sets its top thresholds at 31 percent front-end debt (housing expenses as a percentage of income) and 43 percent back-end debt (all debt as a percentage of income) for a 31/43 qualifying ratio. Like commercial lenders, Veterans Affairs combines front-end and back-end debt for a 41 percent limit against income.
Next, research the different types of home loans to determine the right fit for your financial situation and discuss your options with a lending professional. Lenders are diverse today, and not all homebuyers obtain their mortgage loans through their banks and credit unions. For example, you may choose to work with an internet lender, a mortgage broker, a homebuilder or a real estate agency lender. To determine which lender is best for you, get recommendations from friends and family members and check credentials as well as Better Business Bureau ratings.
Credit Report
A preapproved loan before starting your search for a home can determine your spending limits and signal any potential issues in the way of receiving a loan. For any home loan application, the mortgage company will order a credit report, so it would be good to get a free report in advance to determine your credit status and make sure the report contains no erroneous information.
To order your free annual report from one or all of the national consumer reporting companies: Visit www.annualcreditreport.com and complete and submit the request form online.
Home Loan Application
To complete a home loan application you'll need: photo IDs (such as a driver's license); Social Security numbers; residence addresses for the past two years with landlord contact information if you rented; names and addresses of your employers for the past two years; your current gross monthly income; recent financial institution statements with names, addresses, account numbers and balances on all checking, savings, CDs, money market, bonds and mutual funds accounts; recent financial institution statements with names, addresses, account numbers, balances and monthly payments on all open loans (including student loans) and credit cards; addresses and loan information of all other real estate owned; estimated value of furniture and personal property; W2s for the past two years and current paycheck stubs; copies of all divorce decrees, child support documents or any other court proceedings that affect your financial status; verification of any child support payments; and evidence of any retirement or pension benefits. VA or military forms include: DD 214 (veteran), Form 22 (National Guard), DD 1747, Off-base Housing Authority (active duty) and Certificate of Eligibility (active duty).
For more information, visit www.consumer.ftc.gov/topics/credit-and-loans.
Knowing your monthly budget and the amount of your loan is invaluable during the next phase, especially finding the answers to questions before the hunt for a home begins.
Housing Hunting
First, determine your home preferences. Does a single-family house, condo, town house or duplex best fit your needs and budget? Do you prefer a new home, an existing home or to build one? Though new homes generally cost more, existing homes may come with maintenance issues and renovation costs. How many bedrooms and bathrooms would you like? Do you want an attached garage? Will you live in the city, a suburb or in the country? How close to work, school, shopping or public transportation do you want to be? Answers to these questions will greatly assist your search and the next stage — hiring a real estate agent.
The ideal agent will help find your ideal home and guide you through the purchase process. First, interview potential candidates to ensure they understand your needs, know your homebuying and neighborhood preferences, and are readily accessible.
Good luck and happy hunting!
State Programs
California provides housing programs and incentives to help residents with home ownership. For more information, visit www.hud.gov and select "California" from the "State Info" drop-down menu.
Kings County Programs
King County's first-time homebuyer program loans qualified homebuyers gap financing to help homebuyers qualify for a home purchase. The loan is in the second position and is deferred for the life of the first loan (or until the homeowner sells the house). This program is available in all of the unincorporated areas in Kings County.
Kings County also offers housing rehabilitation assistance to homeowners who qualify. A homeowner may receive help when their home has health and safety problems, such as a leaky roof or poor electrical wiring. The county will loan the homeowner financing to bring the home up to code and the program can provide new carpet, paint and other fixtures.
For more information on Kings County programs, visit www.countyofkings.com/departments/community-development-agency/information/cdbg.
Fresno County Programs
Fresno County's Homebuyer Assistance Program provides down payment and mortgage assistance loans to eligible low and moderate income first-time homebuyers. Loans have 0 percent interest with payments deferred for 30 years or until the primary mortgage is fully paid, whichever occurs first.
The county's Housing Assistance Rehabilitation Program provides loans to eligible low and moderate income homeowners to rehabilitate their affordable homes in the unincorporated area and partner cities. These funds are loaned to bring the homes up to current building code health and safety standards. Loans currently have no interest and monthly payments are based on the family's income. The county's Rental Rehabilitation Program provides loans to eligible rental housing owners for similar rehabilitation projects.
The county's Utility Connection Program provides loans to eligible homeowners for connecting homes to an existing sewer or water system. Permit fees are paid by the county, and the loan provides the connection construction costs. Loans have no or low interest, depending on income eligibility.
For more information on Fresno County programs, visit www.co.fresno.ca.us.