In Kings and Fresno Counties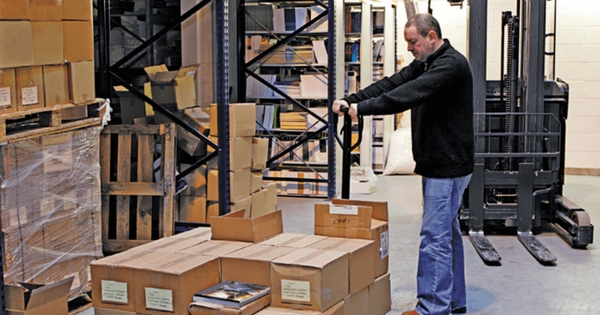 in Kings and Fresno counties
California's Central Valley is the world's seventh largest economy. The valley, which encompasses Kings and Fresno counties, is home to the majority of the United States' agricultural production (as measured by dollar value) and is continuing to experience growth in agribusiness and food processing, health and wellness, manufacturing, distribution and logistics, energy and e-commerce.
Kings County lies in the heart of the San Joaquin Valley, the richest agricultural area in the world. With that distinction also comes the challenges of an economy that has historically been dependent on seasonal agriculture and low wages. According to the Kings County Economic Development Corp., government is the largest employer, followed by agriculture; trade, transportation and utilities; education and health services; and manufacturing.
Agriculture is the primary industry in Fresno County as well, and it is one of the most productive counties in the nation. According to the Fresno County Economic Development Corp., the county produces 13 percent of California's agricultural output valued at $7.04 billion. The agricultural industry generated 47,300 jobs in 2015. Another leading industry was health care services, which generated 31,700 jobs. Jobs associated with area tourism generated 14,130 jobs as visitors spent $1.16 billion at area restaurants and food stores and on transportation, lodging, retail, and arts and entertainment.
Both counties have economic development corporations that provide resources to help local businesses prosper. The corporations' websites have information and resources on business financing, site selection, local regulatory agencies, workforce development, the local labor market, local demographics and more. Visit the Kings County Economic Development Corp. at www.kingsedc.org and the Fresno County Economic Development Corp. at www.fresnoedc.com.
The median age in both counties is about 32 years old, meaning the workforce skews younger. Median household income in Kings County is $53,234 and $48,715 in Fresno County, according to U.S. Census. State income tax rates range from 1 percent to 12.3 percent. For more information, visit the California Franchise Tax Board at www.ftb.ca.gov.
Rail and Transit Access
Kings and Fresno counties are geographically positioned midway between Los Angeles and San Francisco with overnight delivery service conveniently available. The Burlington Northern & Santa Fe, Union Pacific and San Joaquin Valley railroads provide freight service for a variety of markets: coal and chemicals, food and forest products, automobiles and agricultural products. Amtrak also provides service in the area as well.
Major transportation corridors in the counties include Interstate 5 and State Route 198, as well as state routes 41, 43, 168 and 180. In urbanized areas, much of State Route 198 has been widened to four lanes. U.S. Route 99 runs adjacent to the eastern county line in Kings County and connects Fresno with Selma in Fresno County.
Natural Resources
The valley, which encompasses Kings and Fresno counties, is home to the majority of the United States' agricultural production. California has also been one of the nation's most important oil-producing states for quite some time, with the San Joaquin Valley contributing to that production. The discovery of oil in the western part of Fresno County at the foot of the Coast Ranges brought about an economic boom in the 1900s, even though the field itself was known at least as early as the 1860s. Coalinga Oil Field, one of the largest fields in Fresno County, was the most richly productive oil field in California by 1910. In the 1920s, the Kettleman North Dome Oil Field in Kings County became one of the most productive oil fields in the United States. Coalinga continues to produce oil, and internationally known oil and gas companies in the region employ hundreds of workers in the nearby oil fields.
However, the state has ambitiously embarked on a path to shift its energy portfolio to renewable sources. Fresno County and the rest of the San Joaquin Valley have embraced California's renewable energy industry with solar projects in particular. The region is of intense interest to renewable energy developers because of its temperate climate and world-class solar resources, but the development will need to balance these resources with highly sensitive wildlife habitats.
Employment Resources

National Resources
At the national level, websites such as www.linkedin.com, www.monster.com, www.careerbuilder.com and www.indeed.com have extensive search capabilities as well as resume tips, forum support and professional networking options.
The National Military Spouse Network, a networking, mentoring and professional development organization, has a wealth of career information at its website, www.nationalmilitaryspousenetwork.org. The group aims to help military spouses build a meaningful, sustained career path and offers a library of articles that touch on topics like entrepreneurship, resume tips, self-promotion and more as well as a membership-only discussion forum. The organization also features companies that are military spouse-owned or military spouse-friendly on its Homefront Business Listings page.
Local Resources
California Labor and Workforce Development Agency
800 Capitol Mall, MIC-55 Sacramento, CA 95814..........................916-653-9900
The California Labor and Workforce Development Agency coordinates workforce programs by overseeing seven major agencies dealing with agricultural and industrial labor relations, employment and workforce development, employment training, public employment relations and unemployment insurance appeals. The website also serves as a one-stop integrated employment and training service, with special information for veterans.
State of California
Employment opportunities with the state of California are posted online. Search by category or location and apply online.
Kings County
1400 W. Lacey Blvd. Hanford, CA 93230......................................559-852-2510
www.countyofkings.com/departments/human-resources
Kings County employs about 1,470 full- and part-time employees in offices throughout the county. The central location of Kings County is Hanford, with outlying stations in Kettleman City, Stratford, Avenal, Corcoran, Armona and Lemoore. Visit the website for information on current job openings.
City of Hanford
319 N. Douty St. Hanford, CA 93230..........................................559-585-2520
www.ci.hanford.ca.us/departments/human_resources
Create an applicant profile on the city's website then apply for jobs through a searchable jobs database. This profile can be used to apply for multiple positions.
City of Lemoore
711 W. Cinnamon Drive Lemoore, CA 93245...............................559-924-6700
www.lemoore.com/human_resources.htm
All job openings are posted in the City of Lemoore's Human Resources office and on the city's website.
Fresno County
2220 Tulare St., 14th Floor Fresno, CA 93721..............................559-600-1830
www.co.fresno.ca.us/departments/human-resources
Fresno County's website features job listings and information on job benefits, risk management and more. Search for specific careers in its database of openings, then apply online.
City of Clovis
1033 Fifth St. Clovis, CA 93612.................................................559-324-2725
www.ci.clovis.ca.us/Employment
For information about current employment opportunities, volunteer services or job classifications within Clovis, visit the city's employment website.
City of Fresno
2600 Fresno St., Room 1030 Fresno, CA 93721............................559-621-6950
www.fresno.gov/personnel/career-opportunities
For information on career opportunities in Fresno, visit the city's Career Opportunities website.
EMPLOYMENT AGENCIES
An employment agency can offer posts ranging from high-level administration to warehouse work. Many employers use agencies as their human resources department. Agencies advertise, interview, test and manage payroll. A temp-to-perm arrangement allows the employer and prospective employee to evaluate each other before committing to permanent employment.
Municipal and regional chambers of commerce include local employment agencies in their member lists, along with contact information. See Page 17 for a list of chambers of commerce in Kings and Fresno counties.
Job-Seeker Tips
Always keep your resume up-to-date and have several versions that target specific industries and highlight your skills that fit their job descriptions.
Compile several reference lists with a good variety of people and former business associates. Be sure to first ask each if you can use them as references.
Compose a comprehensive, catchy and succinct cover letter of no more than a page (this is no place to ramble). It will introduce you and your desire to work for the company. Have a knowledgeable friend check it for errors; misspelled words and bad grammar hint at carelessness and indifference. Know what the company does, and highlight skills, work experience and education that apply to the position. Be aware that many employers now accept only online applications so get comfortable with computers.
Maintain a positive, professional and broad-based presence on social media such as Facebook and LinkedIn; almost all employers search social media sites to vet job candidates, and your absence there will raise red flags. Also be aware that images and comments posted spur-of-the-moment can be searched out forever and come back to haunt you.
Be prepared for an interview at any time. When you submit your application, a supervisor may want to talk immediately, or the phone may ring with a call from a hiring director. Compose — and rehearse — your one-minute self-promotional speech on who you are, an achievement or two and your strengths. It's not vanity to make a good first impression. If a supervisor wants to know why she should hire you, be ready.
Always follow up with thank-you letters and calls. Even today, a letter as well as the quick-response email will separate you from a surprising number of the other applicants — to your advantage — and keep your name fresh in the interviewer's mind. Judicious calls display your continued interest. Writing out beforehand what you want to say helps. So does rehearsal.
Be aware that due to the usually huge numbers of applicants, most companies are able to follow up only with candidates in whom they are interested. Don't take it personally if you're not notified that you didn't get the job.
NAS Lemoore Civilian Opportunities

Federal Jobs
Visit www.usajobs.gov to search for Department of Defense jobs at NAS Lemoore.
NAF Jobs
For information about service jobs (non-appropriated fund positions), including openings in lodging, dining, recreation areas and more, visit https://lemoore.navylifesw.com/about/jobs. The Lemoore NAF Human Resources Office, in Building 737 on Avenger Avenue, can be reached at 559-998-2243.
Exchange Jobs
For Navy Exchange jobs, visit www.mynavyexchange.com/nex/work-for-us and select Lemoore from the drop-down "Locations" tab.
Self-Employment
Small Business Development
Centers of California
Small Business Development Centers offer small business resources and workshops for those looking to start a business. Visit
www.californiasbdc.org.
SMALL BUSINESS RESOURCES
Learn the steps to start and grow a small business at USA.gov's Small Business website. The platform features hand-picked government websites helpful to small business owners. Learn about business taxes and incentives, financing a business, importing and exporting, federal government contracting, state business resources and more. The website also provides information on a wide range of programs and services to help veterans, women, minorities and the economically disadvantaged start or grow a business.