In Kings and Fresno Counties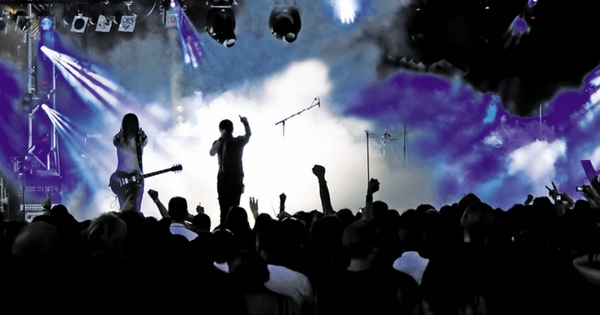 in Kings and Fresno counties
Communities surrounding NAS Lemoore reflect the many contrasts of California living. County fairs, festivals, concerts in the park, a renaissance faire — all reflect a small-hometown atmosphere of rural America. Yet within a two- to four-hour drive are some of the nation's largest cities and major tourist attractions, which draw millions of visitors each year.
To the north lies San Francisco, an international tourist destination with its renowned steep, rolling hills, eclectic mix of Victorian and modern architecture and famous landmarks such as the Golden Gate Bridge, cable cars and Chinatown. To the south lies Los Angeles, the second-largest city in the United States and home to Hollywood — the entertainment capital of the world.
To the west lies the Pacific Ocean with scenic coastal Highway 1 that connects such spectacular seaside cities as Morro Bay and Monterey. To the east lies the Sierra Mountain Range — home to three national parks (Yosemite, Sequoia and Kings Canyon) and world-class skiing at China Peak in the Sierra National Forest.
But from Kings and Fresno counties, you can't see the mountains or the ocean. Instead you see thousands of acres of level cropland extending to the horizon, all part of the San Joaquin Valley, sometimes called "the nation's salad bowl" for the great array of fruits and vegetables grown in its fertile soil.
ANNUAL EVENTS
Residents of Kings and Fresno counties have dozens of different annual events, festivals and community gatherings at their fingertips.
The Big Fresno Fair
Every year in October, more than 600,000 visitors enjoy live entertainment, carnival rides, food, vendors and more at the Big Fresno Fair. Some of the events include cow milking demonstrations, an olive oil competition, a brew fest and hypnotism shows.
Kings County Fair
Since 1946, these fairgrounds have provided agriculture and livestock education, entertainment and fun to the Kings County community. Every year in June, people from across the county flock to the fair to see live entertainment, experience the carnival rides and sample delicious food. The fairground also hosts events throughout the year including dog shows, car shows and RV rallies.
Renaissance of Kings Faire
www.fb.com/Hanfords-Renaissance-of-Kings-Faire-390461271079372
This annual event in Hanford takes place during the first weekend in October. The free event features arts, crafts, comedy, music, dance shows, costume performers, authentic renaissance faire food and more.
Rockin' the Arbor
www.lemoorechamberofcommerce.com/rockin-the-arbor
The Lemoore Chamber of Commerce's summer event, Rockin' the Arbor, is a concert series, presented every Friday night from mid-June to mid-July.
Selma Raisin Festival
www.cityofselma.com/chamber/calendar.htm
The annual Selma Raisin Festival takes place at the end of April or early May. The event includes a carnival, entertainment and food booths, and the crowning of Raisin Royalty. There are also poetry, art, photography and horticulture exhibits as well as displays from local businesses.
Arts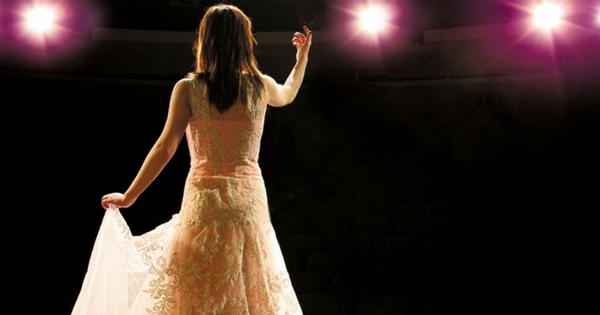 Artistic opportunities from theater to music to dance and more are no strangers to Kings and Fresno county residents.
Fresno Convention & Entertainment Center
848 M St., Second Floor Fresno, CA 93721...........................559-445-8100
www.fresnoconventioncenter.com
The Fresno Convention & Entertainment Center in downtown Fresno is the premier performing arts and convention center site in California's Central Valley. The center hosts a wide variety of events including concerts, "Disney on Ice," "The Nutcracker" ballet, Broadway shows, professional sports and community events. Visit the center's website for information on upcoming events.
Fresno Philharmonic
7170 N. Financial Drive, Suite 135 Fresno, CA 93720.............559-261-0600
The Fresno Philharmonic is one of the leading arts organizations in the Central Valley. Fresno's professional symphony orchestra presents live musical experiences to thousands of people each season, and high-quality music education programs are offered to students throughout the region.
Kings Art Center
605 N. Douty St. Hanford, CA 93230...................................559-584-1065
The Kings Art Center provides hands-on art education coupled with high-quality exhibitions of artwork from throughout California as well as from local artists.
The Tower Theatre for the Performing Arts
815 E. Olive Ave. Fresno, CA 93728....................................559-485-9050
The Tower Theatre for the Performing Arts opened in 1939 as a 20th Century Fox Movie House. The theater boasts an art deco theme throughout and was placed on the National Register of Historic Places in 1992. Special events and performances are hosted regularly at the venue. Visit the website for more information.
Museums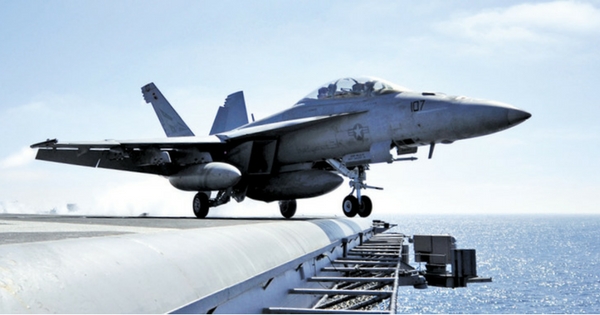 Learn about California's history and cultural contributions by visiting any one of the many local museums.
Fresno Art Museum
2233 N. First St. Fresno, CA 93703..............................559-441-4221
The museum's exhibitions have included a wide range of visual arts media (painting, sculpture, graphics, photography and fine crafts such as fiber arts, ceramics, jewelry and glass) by local as well as nationally and internationally known artists. While the museum is best known for showing modern and contemporary art, exhibitions that reflect the visual arts traditions of the ethnic groups that contribute to the rich diversity of the Central Valley have been part of the exhibition schedule from the early years.
Fresno Discovery Center
1944 N. Winery Ave. Fresno, CA 93703.......................559-251-5533
The newly remodeled Discovery Center is a playground for the mind where visitors of all ages can engage, interact and ponder. The center's museum features hands-on space, botany and geology exhibits and live "animal ambassadors." The center's 5 acres also feature a cactus garden, a tortoise compound, dinosaurs, picnic tables and lots of space for kids to play.
Hanford Carnegie Museum
109 E. Eighth St. Hanford, CA 93230..........................559-584-1367
The Hanford Carnegie Museum opened in the restored Carnegie Library building in 1975. The history museum explores Kings County history with exhibits and displays on Amelia Earhart and her friendship with Hanford resident Mary Packwood, the Infamous Mussel Slough Tragedy, Tulare Lake (once the largest freshwater body this side of the Mississippi) and more.
Veterans Memorial Museum
2425 Fresno St. Fresno, CA 93721............................559-498-0510
The Veterans Memorial Museum houses thousands of items and papers donated by Legion of Valor members, among others. There are numerous framed citations, photographs and exhibits that tell the story of America's wars, and uniforms and equipment of different eras are also on display.
Parks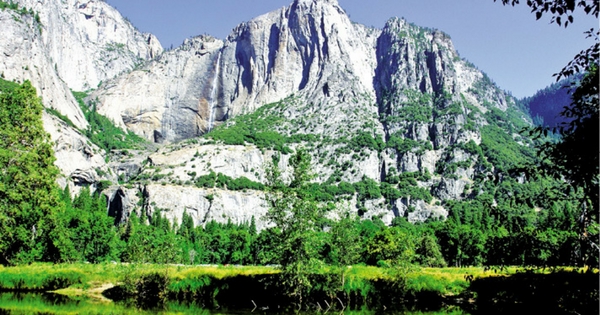 California's Central Valley has a plethora of nearby national and local parks and recreational areas. Check your community's parks and recreation listings to see more of what your local area has to offer.
Forestiere Underground Gardens
5021 W. Shaw Ave. Fresno, CA 93722.............................559-271-0734
Forestiere Underground Gardens was listed by the CNN Travel website as one of the Top 10 coolest underground wonders. This underground garden's distinctive features include a hand-built network of underground rooms, courtyards and passageways similar to the ancient catacombs. It also boasts unique fruit-producing trees, shrubs and vines growing underground.
Sequoia & Kings Canyon National Parks
47050 Generals Highway Three Rivers, CA 93271.............559-565-3341
These two side-by-side parks with their huge mountains, rugged foothills, plunging canyons, vast caverns and the world's largest trees lie in the southern Sierra Nevada just east of the San Joaquin Valley. California's majestic sequoias grow above the usual snowline, at 5,000 to 7,000 feet up. Park elevations range from 1,370 feet to 14,494 feet above sea level, with weather varying accordingly. Enjoy hiking, overnight wilderness trips, ranger-led programs, Crystal Cave tours, three snow play areas, skiing and snowshoeing, horseback riding, river sports and rock climbing. Bears are active year-round.
Shinzen Friendship Garden
114 W. Audubon Drive Fresno, CA 93720.......................559-840-1264
The Shinzen Friendship Garden of Fresno is a traditional northwestern American Japanese garden in Woodward Park, bringing the essence of Japan to the San Joaquin Valley. In 1975, construction began on the garden, which was first opened to the public in May 1981 to honor Fresno's sister city, Kochi, Japan. The original flat, dry valley floor was transformed with man-made hills, waterfalls, streams and a lake, and the lush plants have turned it into an oasis of distinctive beauty. The 5-acre garden embodies the four seasons.
Yosemite National Park
P.O. Box 577 Yosemite, CA 95389.................................209-372-0200
First protected in 1864, Yosemite National Park is best known for its waterfalls and Half Dome, but within its nearly 1,200 square miles, you can find deep valleys, grand meadows, ancient giant sequoias, a vast wilderness area and much more. In addition to the breathtaking sights, you can also go backpacking, bird-watching, camping, fishing, hiking, horseback riding and rock climbing.
Shopping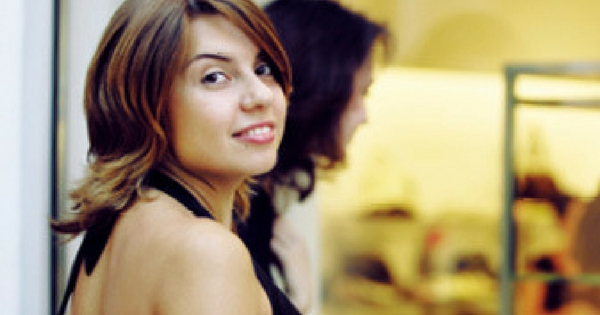 From malls and major department stores to unique boutiques and souvenir shops, there's something for every taste and budget.
Fashion Fair Mall
645 E. Shaw Ave. Fresno, CA 93710......................................559-224-1591
Fashion Fair Mall features three major department stores and dozens of other fashion retailers, specialty shops and eateries.
Fig Garden Village
790 W. Shaw Ave., Suite 260 Fresno, CA 93704.....................559-412-5296
Fig Garden Village is an open-air shopping center with more than 60 merchants, services and dining options.
River Park
71 E. Via la Plata Fresno, CA 93720......................................559-437-4855
River Park is North Fresno's destination for food, entertainment and shopping in a spectacular outdoor ambiance.
Sierra Vista Mall
1050 Shaw Ave. Clovis, CA 93612........................................559-299-0660
Sierra Vista Mall is a 78-acre regional shopping center with four anchors and more than 85 retail and restaurant spaces in addition to Sierra Vista Cinemas 16.
Sports and Recreation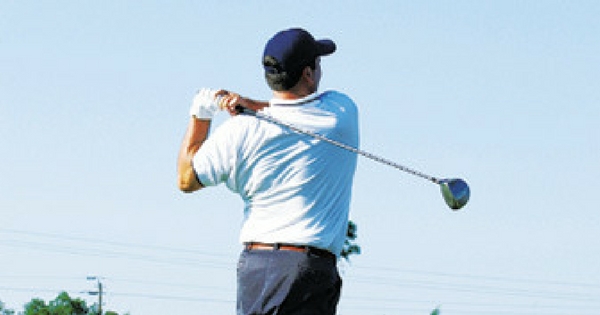 Whether you're looking to take in a game or cool off with a trip down a waterslide, you'll find what you're after in Kings and Fresno counties.
Blackbeard's Family Entertainment Center
4055 N. Chestnut Diagonal Fresno, CA 93726...........................559-292-9000
Blackbeard's Family Entertainment Center has an extensive variety of attractions including batting cages, bumper boats, miniature golf, a race track, a ropes course, waterslides and laser tag.
Fresno Chaffee Zoo
894 W. Belmont Ave. Fresno, CA 93728....................................559-498-5910
Fresno Chaffee Zoo is the Central Valley's destination to find wild adventure. Visit the animals in habitats created to mimic their own, including a tropical rain forest. You can take in a bird show, feed the giraffes or chat with the keepers. African Adventure is a multispecies exhibit, with 13 acres that mimic the African plains and savannas for a pride of lions, a family of African elephants, cheetahs, white rhinos and other species. There's also a new giraffe feeding station and a dine-in restaurant, the Kopje Lodge. Sea Lion Cove, modeled after Central California's coastal Point Lobos, is another popular experience.
Golf
The golf courses around the Central Valley are lesser-known compared with California's other regions such as Monterey or Palm Springs, but the many cities scattered throughout offer more understated courses. This also means you'll discover some of the better bargain plays in the region, even if the headlining golf courses of California are to be found elsewhere. There are three courses in proximity to NAS Lemoore. For a full list of public and private courses in central California, visit www.golfcalifornia.com/destination/central-valley.htm.
Island Waterpark
6099 W. Barstow Ave. Fresno, CA 93723................................559-277-6800
Island Waterpark has attractions that appeal to all ages, including a wave pool, thrilling waterslides, a kids' area, a lazy river and more. The park is open only during the summer months.
Kings River Expeditions
Kings River Expeditions, a whitewater rafting company on the Kings River, offers both one- and two-day trips packed with fun and action. Guides will take you, your friends, family and coworkers on the whitewater adventure of a lifetime. Originating high in the Southern Sierra, the mighty Kings River is a Class 3 river, perfect for both beginning and intermediate rafters. Twin Pines Camp is home base for Kings River Expeditions and lies just above Pine Flat Reservoir, less than two hours east of Fresno.
Wonder Valley Resort
6450 Elwood Road Sanger, CA 93657....................................800-821-2801
Water is a reoccurring theme of the fun at Wonder Valley with two sparkling pools, a heated hot tub, four giant waterslides and Dalton Pond, providing activities such as kayaking, fishing, canoe rides and swimming. Outdoor sporting facilities include tennis, basketball and volleyball courts, a softball diamond and horseshoe pits. There are also opportunities to enjoy archery, paintball, a ropes challenge course, a trampoline center and a games pavilion with pingpong and billiards. The scenic trails are perfect for a stroll or bicycle or horseback rides. It's a popular place for weddings and conferences.